Intel – WiGig is the Future of Wireless VR
---
---
---
Ashley Allen / 5 years ago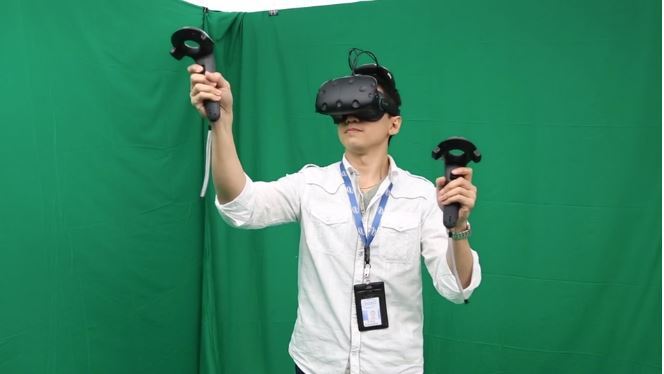 Intel unveiled its WiGig earlier this year, and a new demonstration of the wireless technology suggests it will be the answer for untethered VR experiences. WiGig – which is a contraction of Wireless Gigabyte – operates on short-range 60GHz radio. The company hopes to partner with headset creators to deliver a high-quality tetherless VR experience. In fact, this is not Intel's first foray into VR. The company developed Project Alloy, a VR headset which contained an onboard processor. A few days ago, though, Intel announced that Project Alloy is dead. However, Intel hopes to provide WiGig technology to existing VR headset manufacturers. However, Google, Facebook, and HTC appear to have other plans.
What is WiGig?
Intel describes WiGig thusly:
"Intel WiGig is also known as Intel Wireless Gigabit. It's a wireless technology that uses a 60 GHz band to deliver instant, seamless, high speed (up to 7 Gbps) wireless docking. Intel WiGig replaces cables for devices like:

HD monitors
USB storage
Keyboards
Wired Ethernet connections

The IEEE 802.11ad standard fully describes Intel WiGig."
WiGig – the Future of Wireless VR
At a recent demonstration – headed by Intel's Kim Pallister – the company revealed that it learnt a lot from Project Alloy. As such, it came to the conclusion that onboard processing is inefficient. Instead, wirelessly communicating with a more powerful PC is where it's at. Or, as Intel CEO Brian Krzanich puts it (via VentureBeat):
"The best way to deliver a high-performance PC experience is to wirelessly talk to a high-performance PC plugged into a wall outlet."
WiGig Demonstration
At the demo, Pallister spoke about the lessons Intel learnt during Project Alloy's development. He said:
"We're trying a lot of different stuff. What we did with Alloy is we said, 'Hey, we have this great sensing technology. We have this high-performance PC performance technology. Let's see how far we can push the envelope putting it all into one form factor.' What we realized is this is not necessarily the optimum form factor.

We saw you don't want to have the wire and the PC class experience can deliver a more rich and interactive experience than what you can do on your phone. How much PC can we deliver when you wear it on your head? Another way is how do you remotely deliver the signal from the PC and do it wirelessly. The latter had more legs to it."
Competitors Making Other Plans
While Intel abandoned Project Alloy and its onboard chip, others see value in a VR headset with an integrated processor. Both Facebook and HTC are planning to release tetherless headsets with integrated processors, and Google's Daydream technology is expected to go the same way.