Intel Xeon W-2195 18-Core/36-Thread Review
---
---
---
Bohs Hansen / 5 years ago
Introduction
---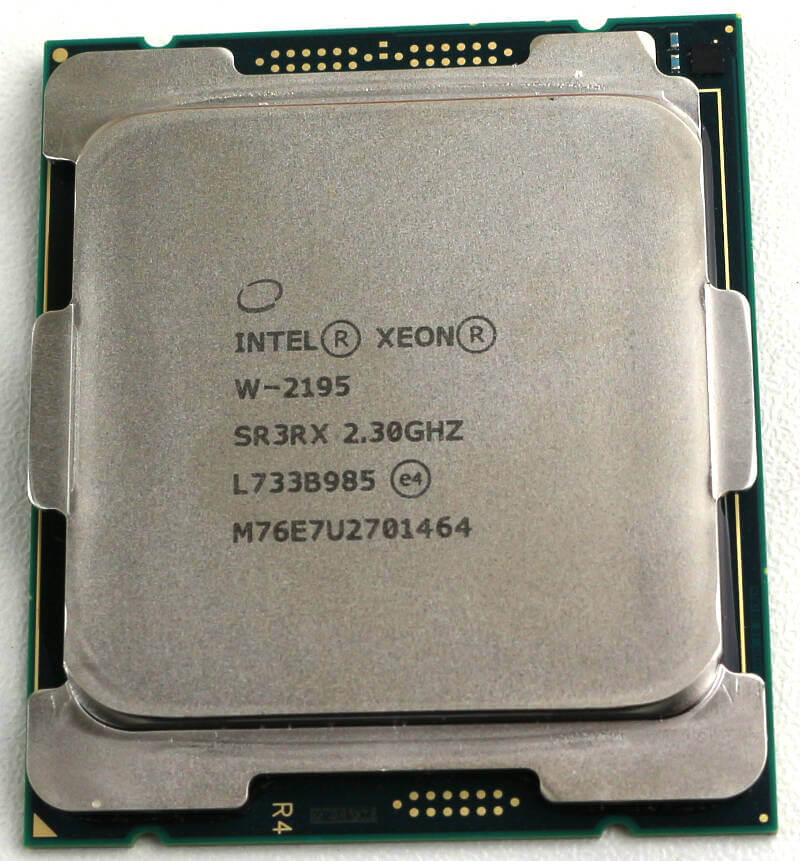 We recently had a look at the Xeon W-2155 10-core processor and today we're moving up to almost double the cores. I have Intel's Xeon W-2195 (product link) on the testbench today and this is an 18-core/36-thread processor. We still stay within the LGA2066 package and socket which means that we get a huge amount of performance on a very little real-estate. Intel Xeon W processors deliver an optimised performance for the needs of mainstream workstation professionals. Among the highlights are hardware-enhanced workload performance, security, and reliability.
Xeon W Processor Series
The new Xeon W processor series consists of 8 SKUs, starting with a simple 4-core/4-thread version. From there, it moves over six, eight, ten and fourteen-core versions until it reaches the top of the series. At the top is the impressive W-2195 which has 18 cores and 36 threads as well as 24.75MB cache. It is the processor we'll be putting through its paces today and it is quite the insane amount of cores. Especially when we consider that we are staying in a reasonable form factor.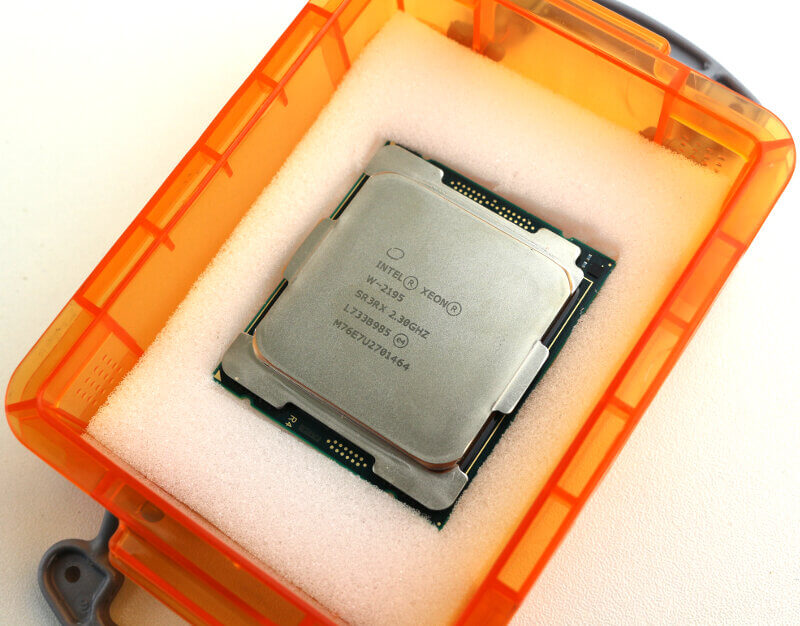 The W-series is normal sized and not as large as the LGA3647 or TR4 sockets which we've seen lately. Instead, we are operating on the LGA2066 platform and that makes compatibility a lot easier. At least at this point in time. You won't have trouble finding compatible cooling products, they are already widely available from most manufacturers.
We recently had a look at the Intel Xeon Scalable platform which goes scales with multiple CPUs. That's not the case here and we're stuck with one socket per system. However, with 18 cores and 36 threads, that's okay. We'll have plenty of threads available for extreme multitasking and high-performance calculations.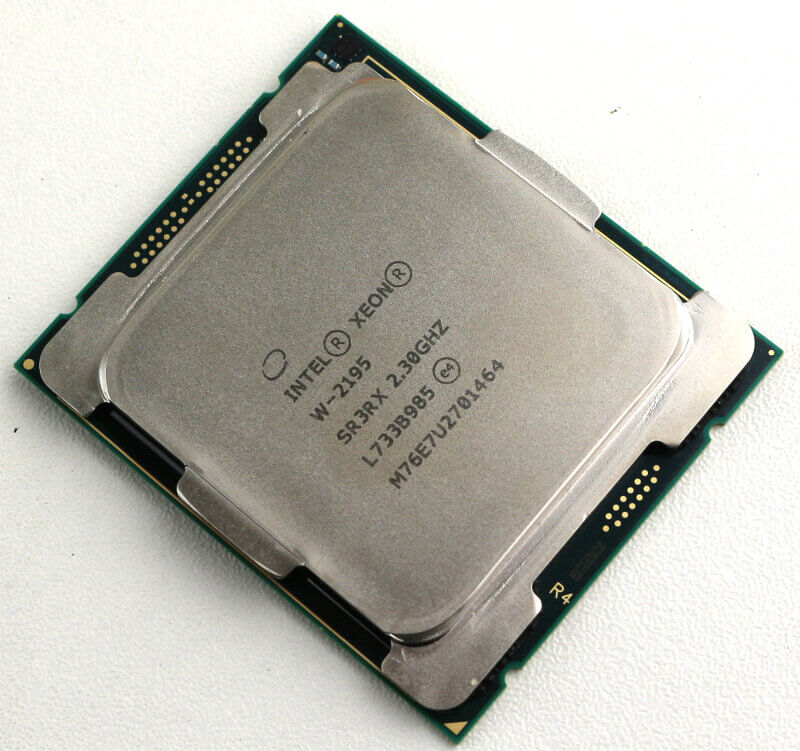 Intel Xeon W-2195 18-Core 36-Thread Processor
The Xeon W-2155 is a Skylake-series processor built on a 14nm process. It has a base clock of 2.3GHz and a Turbo mode up to 4.3GHz. The base clock is a bit lower than it was on the 10-core, but we get close to the same turbo mode. We also stay within the same 140W TDP which makes this CPU very impressive! That's a great speed across 36 threads.
Within the 140W TDP package of the W-2195 are 24.75MB cache and a quad-channel memory controller. The processor supports up to 512GB DDR4 ECC memory with a 2666MHz speed. The memory controller has a bandwidth ability of 85.3 GB/s on a 46-bit physical address extension.
That's all very nice and I'm sure you already love what you've learned about the series and this processor. What really can make a difference though, are the 48 available PCI-Express lanes. With that amount of lanes at your disposal, you can install a lot of high-performance features without bottleneck worries. 4-GPU setups, for example, are no problem at all.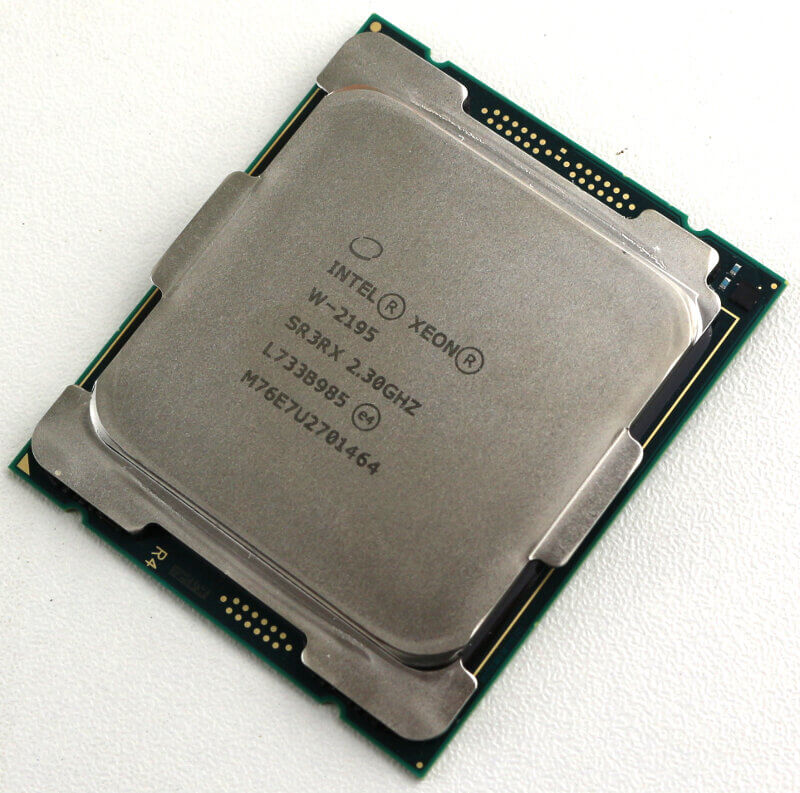 Intel C422 Chipset
You no longer have multiple options when it comes to the chipset. The X299 motherboards sadly won't run the new Xeon processors, so you'll have to get a C400 series instead. The processors are designed to be workstation processors, and as such, perfect for the C422 chipset to be the base for those. Intel's C422 chipset is purpose-built for the same thing as the Xeon-W series which makes it a perfect match.
The Intel C422 chipset is built on a 22nm process and comes in a 6W TDP. It supports up to 24 PCI-Express lanes, 8 SATA 6Gbps ports with RAID, and integrated LAN. Up to 14 USB ports can be connected to it and they can be a mix of up to 10 USB 3.0/USB 3.1 Gen.1 and up to 14 USB 2.0 ports. Both Intel Trusted Execution Technology and Intel Boot Guard are supported too along with vPro technology and VT-d.
Advanced Processor Technologies
The basic features such as thread count, speed, and available PCI-Express lanes might already sell this product, but there's more in the details. Intel baked a lot of their various technologies into this chip, offering an even better performance at situation-intended tasks.
With up to 512GB memory and 36 threads in the series, VM-setups is not out of the question. Even with just 10 cores 20 threads you can set up a lot of VMs. For this, you get basic virtualization with Intel VT-x support and directed I/O virtualization with Intel VT-d. All these cores are able to talk well with each other thanks to TSX-NI. Intel Transactional Synchronization Extension New Instructions help with the multi-threaded scaling. This technology helps make parallel operations more efficient via improved control of locks in software.
If the above sounds like jibberish to you, then this might sound more familiar. The supported instruction set extensions are Intel SSE4.2, Intel AVX, Intel AVX2, and Intel AVX-512 with 2 AVX-512 FMA Units.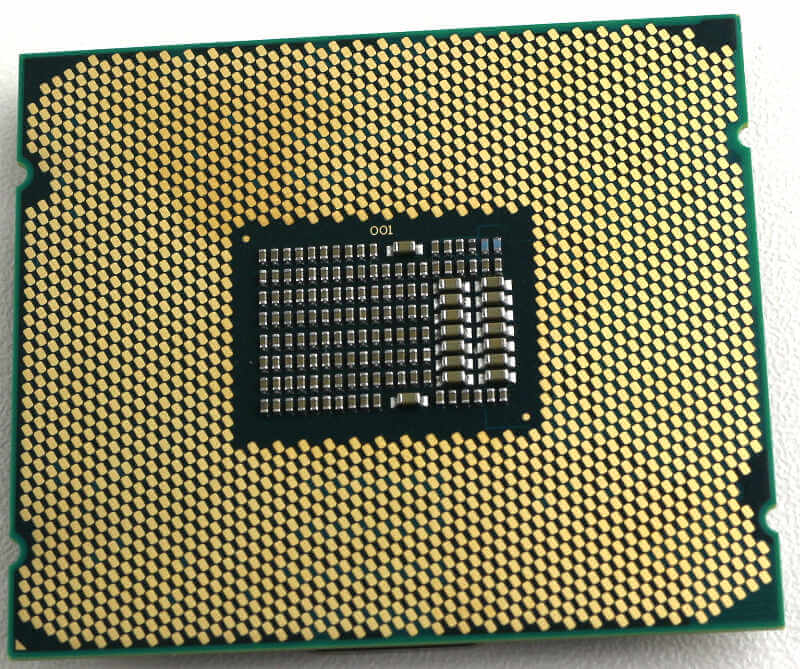 Does Security Matter to You?
If security matters to your setup, then you'll be happy with the next set of features. With AES-NI hardware support, encryption becomes faster and less resource hogging. After all, there should never be a situation where you need to lower your security in order to gain the performance you need. That's not an acceptable scenario for any enterprise. AES-NI are valuable for a wide range of cryptographic applications. It includes applications that perform bulk encryption/decryption, authentication, random number generation, and authenticated encryption.
The Intel Secure Key feature consists of a digital random number generator that creates truly random numbers to strengthen encryption algorithms. That's another great layer as software solutions are far more vulnerable. Last but certainly not least, you also get Intel MPX for memory protection.
Xeon W Feature Highlights
Up to 18 cores and 36 threads
Four-channel DDR4-2666 ECC memory support
Intel Turbo Boost 2.0 technology
Intel ACX-512 acceleration with up to 2 FMA
LGA2066 socket
48 PCI-Express 3.0 lanes
Intel Mesh Architecture
Rebalanced Intel smart cache hierarchy
Intel vPro Technology
Intel Virtual RAID on Chip (Intel VROC)
One integrated Gigabit Ethernet
Package and Accessories
Most desktop processors come in the same type of box. The processor is located in a small plastic box inside a larger cardboard box. That's not the case with the Intel W-2195 that I received. It came in this really cool plastic box. While the package doesn't matter as such, I like it. When you spend that kind of money on a processor, it's cool to get a small recognizable collectable.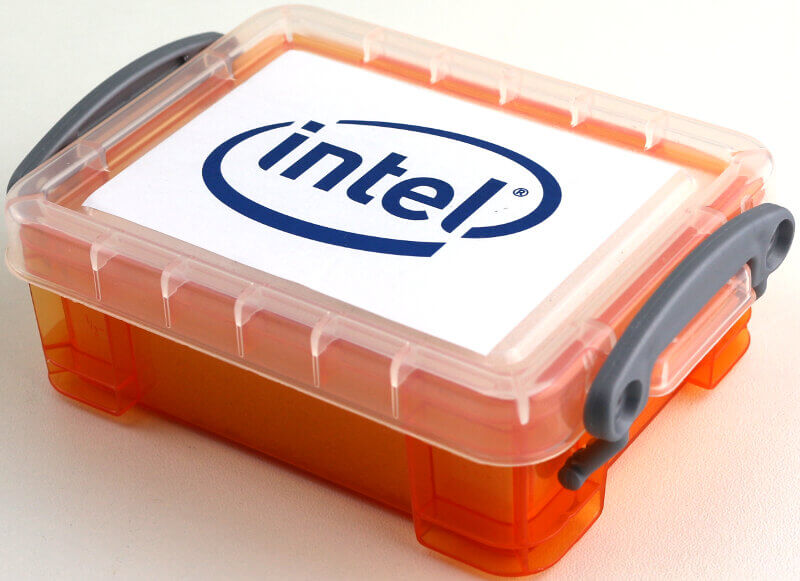 The processor itself is sitting well protected on the inside, between two pieces of soft foam.