Exclusive Interview: The 13th Doll A Fan Game Of The 7th Guest
---
---
---
Mike Sanders / 6 years ago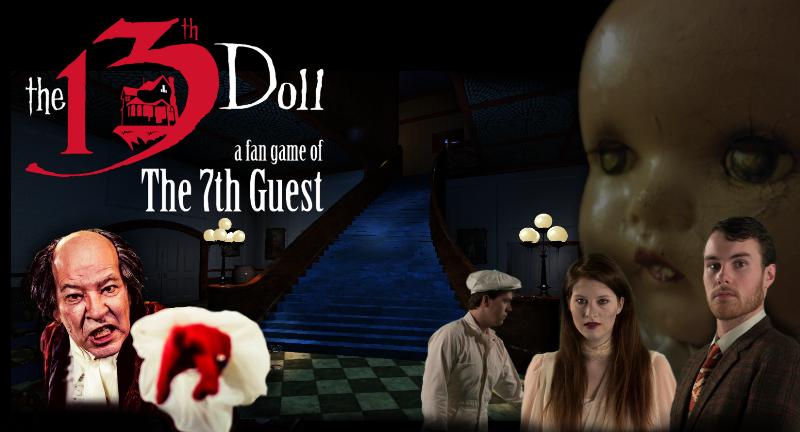 The 7th Guest & The 11th Hour
One of the biggest influences on my PC gaming was definitely the 7th Guest. Releasing in 1993 and being one of the first CD-ROM games, even Bill Gates himself called it "the future of interactive entertainment". It practically single-handedly made CD-ROM gaming a viable alternative to console or floppy disk. A troubled sequel (putting it mildly), The 11th Hour, followed in 1995. Since then, however, there has been no further games in the franchise.
Oh, don't get me wrong, there have been more than a few attempts including an official Kickstarter around 2-3 years ago from one of the original creators of the 7th Guest. Unfortunately, though, nothing that ever gained any traction.
Despite all this, however, the fan game has been stoically plodding along for around 10 years now and finally, following a successful Kickstarter campaign (and even managing to gain official endorsement), the fan-made project is finally nearing release.
Having been a long-term fan of the project, I was delighted to recently speak with the 13th Doll's producer Ryan Holtkamp in regards to the development history and the ups and downs of making your own fan game.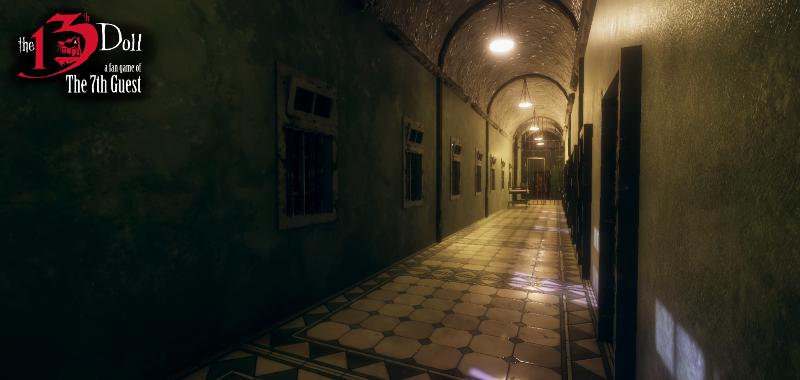 The 13th Doll
Firstly a quick synopsis of the game. The 13th Doll will be very similar to the original title and a direct sequel. Tad, the 'Ego' character from The 7th Guest has ended up in an asylum after the events of that night. With a skeptical psychologist overseeing his case, a visit to the Stauf Mansion is proposed.
Unlike prior games, the Stauf Mansion will not be the only location. In addition, Staufs Toyshop and the Asylum will also be included. The Stauf House as well, while delightfully familiar, will have some new features.
Similar to the original games, The 13th Doll will be an exploratory puzzle/horror game interspaced with full-motion video sequences.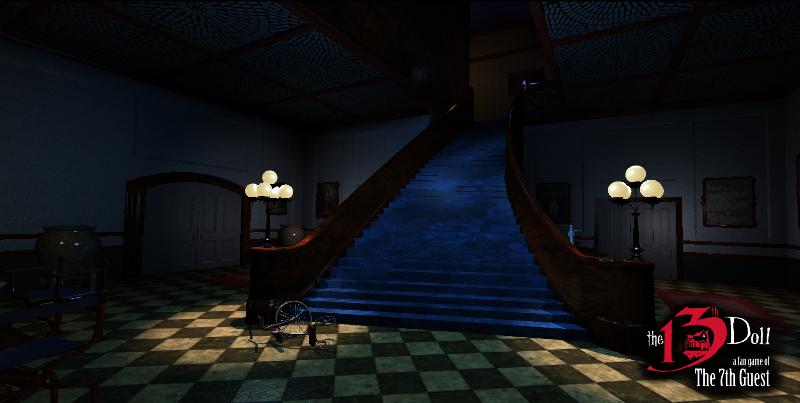 The Interview!
The interview was conducted directly with the game's producer Ryan Holtkamp. All screenshots and images within this article have been provided (very kindly) from Ryan and, with a couple of exceptions, are currently exclusive to us here at eTeknix.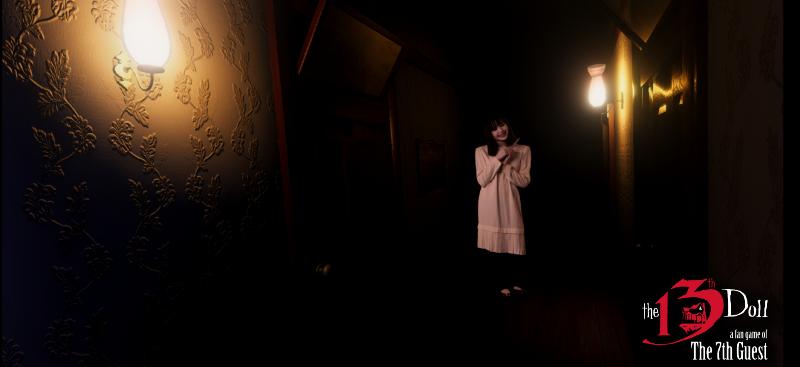 Could you start by telling us at eTeknix a little about the project? How did it all begin?
Ryan Holtkamp – The 7th Guest made a huge impact on me as a kid – it was a game, unlike anything I'd ever seen or played before.  It was intellectual, with puzzles that challenged your brain.  It was a technical marvel, with full motion video characters onscreen.  The story was intriguing – it took twists and turns that often conflicted, it was abstract and really made you wonder what you had just experienced.
Beyond that, it was scary as hell!  It was the first game I'd ever played that made you feel an emotion, beyond just excitement for saving a princess or blasting everything that comes your way. The 7th Guest was part of the reason I studied programming and art – I wanted a career making video games.  When I graduated in 2004, I started making a game that borrowed heavily from The 7th Guest – puzzle-based gameplay, a nonlinear story, and a spooky setting called The 13th Doll. Around that time, a friend told me about fangames – projects made by fans of an existing franchise. 
Rather than make a game inspired by The 7th Guest, I decided The 13th Doll should be a game set in The 7th Guest universe. From there, I made contact with other fans of the series, many of whom grew up to become programmers, artists, and composers who could help get the project going.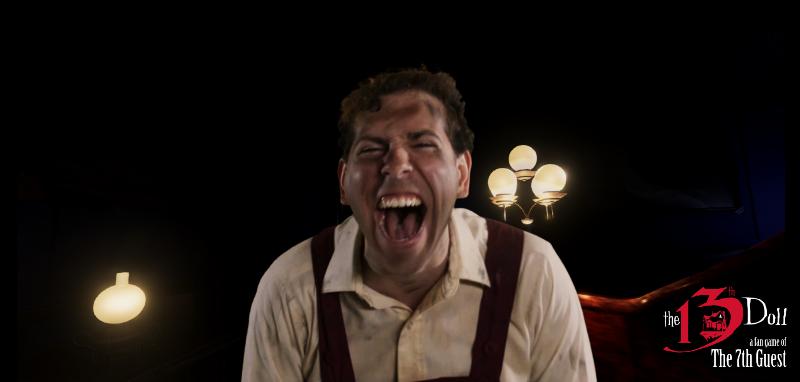 It is our understanding that the 13th Doll, despite most expectation, has received 'official endorsement'. How Challenging or expected was that?
Ryan Holtkamp – Honestly, a lot of it was dumb luck!  It came as a complete shock. We'd worked really hard on the game, but it was a lot of effort, all volunteer, and life has a way of sidestepping things.  We had essentially gone into hiatus around 2008 and gone separate ways.  I realized early 2015 that I missed the project though and picked it up again.
Bizarrely enough, a screenshot I posted on our facebook group found some traction and made it to Rob Landeros at Trilobyte, owner of The 7th Guest franchise.  A few discussions later, and we worked out a deal to license the game. Part of that was deal required that we proved ourselves and our capabilities, by sending them a rough build of our game, a trailer, and eventually running a successful Kickstarter campaign. 
Though we do have the blessing from Trilobyte, our game is still a fan game, set in the universe of The 7th Guest, but not an official sequel.  It's up to us to create and finance the entire project.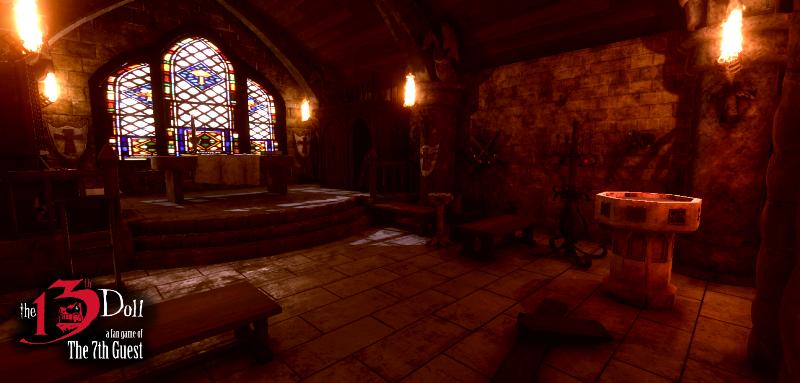 It has been quite a long time since the last game in this series was released. We have seen many attempts over the years (even recently) for a licensed sequel fail. Do you feel that the lack of a release has helped or hindered your fan project?
Ryan Holtkamp – It's been a blessing and a curse. In a perfect world, Trilobyte would have continued to make sequels to The 7th Guest and The 11th Hour, and I'd have sent them my resume and collaborated on the most recent instalment!  Of course, had that happened we wouldn't be where we are, about to release The 13th Doll: A Fan Game of The 7th Guest! On the other hand, the length of time between sequels obviously poses a challenge.  It's difficult to design the game in a way that honors both the past and the future and plays to the original fans as well as a new generation of gamers.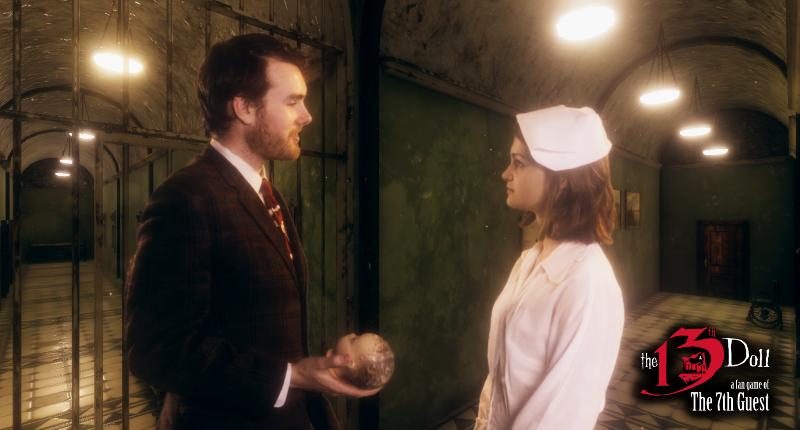 In regards to the 13th Doll, you were successful in your own Kickstarter for what was (compared to the official attempt) a rather modest goal. How was the Kickstarter experience for you and the project as a whole?
Ryan Holtkamp – The Kickstarter experience was amazing, but stressful at the same time. It took a ton of research – we looked at all kinds of metrics and postmortems.  We took the effort and intention to make the best choices.  All kinds of things you wouldn't even think about took some consideration, from best campaign video length to best weekday and time to launch, choosing reward tiers and costs, etc.  We probably recorded 3 hours of footage to compress into a 4-minute video, in addition to all the music, gameplay recording, etc.  It was a lot of work leading up to the launch! I'd read people saying that running a Kickstarter campaign is a full-time job, and boy were they right. We spent that entire month reaching out to different resources to try and market the game.

The 13th Doll, as a whole, has been in development (or at least design) for quite some time and with that, I understand there have been many ups and downs. Which aspects have been the most enjoyable and which have been the most difficult?
Ryan Holtkamp – By far, the most enjoyable part was filming the game. That was a whirlwind experience – we filmed 80 hours of footage in something like 10 days, including a couple marathon 13, 14-hour sessions.  Seeing the script come to life was incredibly surreal, and I'm very proud of the work we did. The Kickstarter period was also an amazing experience.  
I'll never forget the day we met our funding goal; I don't think there's a feeling to match that. The game's development also has a kind of Santa Claus sort of way about it – we get newly edited videos, 3d models, and other assets to put in the game every week; it's like new gifts to open all the time. We've shown a demo of the game a few times to the general public; it's rewarding to see people excited and to watch their approach to solving puzzles. 
Making the game is a rollercoaster experience though – there are highs and lows, and the lows can be pretty crushing.  We've missed some deadlines and faced some delays, and that weighs pretty heavily on me.  It's tough to see our fans disappointed.  Fortunately, most feedback we get is generally supportive, and I think ultimately, they'll be pretty happy with the final product.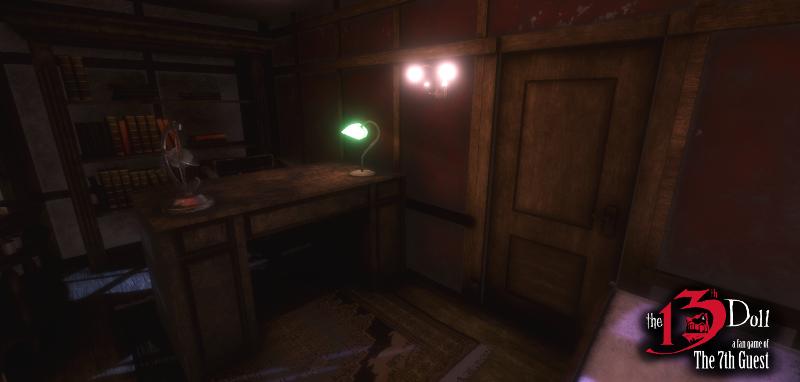 In regards to the filming of the games FMV sequences, it's our understanding you were able to get the games original (from 1992) antagonist Robert Hirschboek (in-game as Henry Stauf) to reprise his role. How was that experience?
Ryen Holtkamp – I got a call one day, with a humble, average Joe kinda voice on the line. "Hey, this is Rob Hirschboeck," he said.  I was dumbfounded for a second. I knew him only as the evil Henry Stauf, the guy who trapped 7 Guests in his horrible haunted mansion, and here the guy's chatting with me about the weather! But yeah, Rob's amazing– down to earth, humble, generous, and fun to hang out with. 
During downtime, we'd get lunch or grab a beer and talk about his experience on the original games. His work in theatre, chat about politics, etc. He's a super nice guy, and immensely talented. It was fascinating to see him transform from a normal guy into Henry Stauf.  Between takes, he'd go from asking you how your kids were doing in school, to making your blood curdle with a boisterous evil laugh as he threatened to kill you. All within the span of 30 seconds. 
He just has this remarkable presence on stage that blows you away. Not only that, but he was a great mentor to the other actors, and really helped the entire cast feel at home, and made the entire project feel more like a collaboration than merely an acting gig. We filmed on a greenscreen stage in an old building on a shoestring budget, and I sheepishly apologized to him for not appearing more professional.  "Nonsense," he said.  "This is what we do!"  That pretty much sums him up; just a great guy.  I hope to work with him again.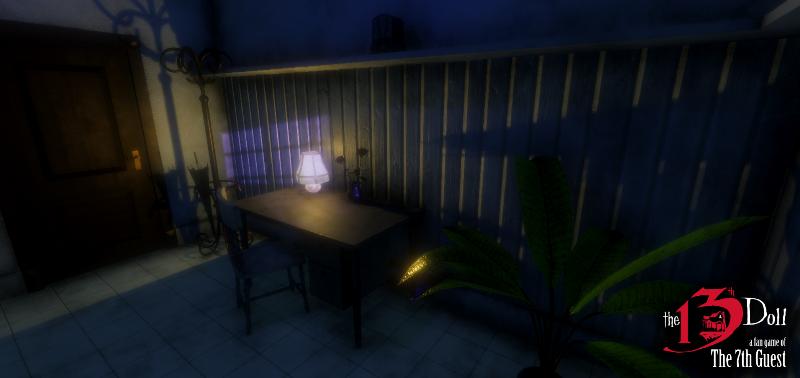 The project has historically shied away from giving out release dates. Is it still too soon to nail-down a release?
Ryan Holtkamp – I'm fairly confident it will be Halloween 2018.  That should give us enough time to finish production, do bug testing and set a proper marketing plan in place.
Looking back over the project, in regards to the initial set-up, from the Kickstarter to now, is there any aspects, with hindsight, you wish you could do differently?
Ryan Holtkamp – Oh, of course! I think, from the onset, the project was too ambitious.  The project should have featured five or ten puzzles in that many rooms.  Instead, we have over 30 environments, 24 puzzles, two playable characters and five unique endings. That said, if we had limited the scale of the project, to begin with, we wouldn't be where we are today. The game wouldn't look and feel as good, and we'd never have been granted a license to release it commercially.
In the same vein, the initial Kickstarter timeline we gave was ridiculously ambitious.  Looking back, I definitely would have allotted more time to getting things done. Also, the tax man hit us pretty hard!  I was being pretty conservative with spending Kickstarter funds, but that only made the tax bill higher; in hindsight, I'd have spent more in the same fiscal year of the Kickstarter to offset that.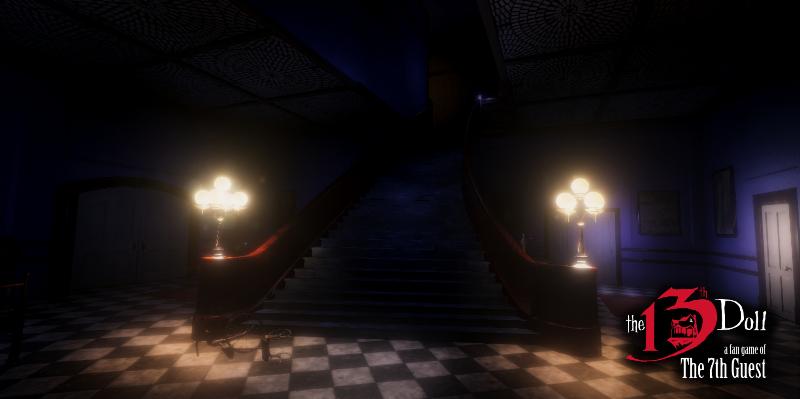 The 13th Doll was spawned from a wish to have a new game in the series. Is this something you would recommend indie developers to also consider?
Ryan Holtkamp – Absolulely NOT!  What we did is against copyright law!  It's just dumb luck that the people at Trilobyte are cool and appreciated what we're doing as a homage to them and the franchise they created. 
When it's all said and done, would you do it all again? Do you have any plans after The 13th Doll?
Ryan Holtkamp –  The game's been a ton of work, and taken many more years than I ever anticipated. But yeah, I'd definitely do it again, with some caveats of course – smaller scope included.
Beyond The 13th Doll, I have at least 5 games I'd love to make; it's just a matter of time and getting the resources together to do so.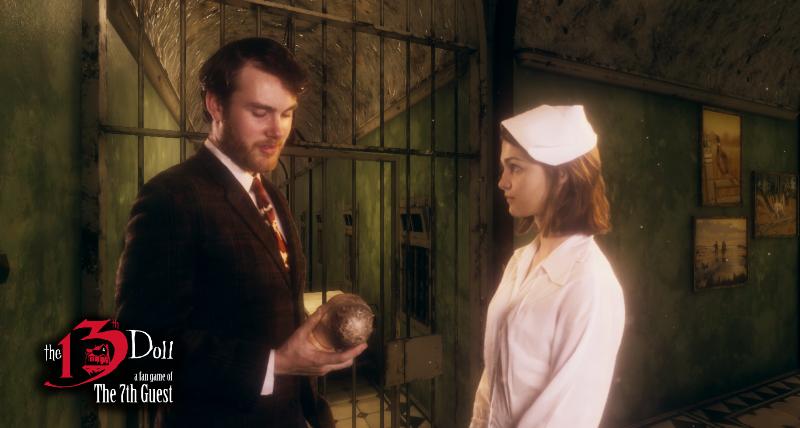 From your experience, what singular piece of advice would you give anyone with plans to create a game?
Ryan Holtkamp – It's hard to narrow down to just one But I think the best piece of advice I can give would be to know your limits!  Know your capabilities and boundaries, and start with a project within that scope!  It's ok to start with a Flappy Bird clone!  Take pride in creating something, learn, grow and build bigger and better from there.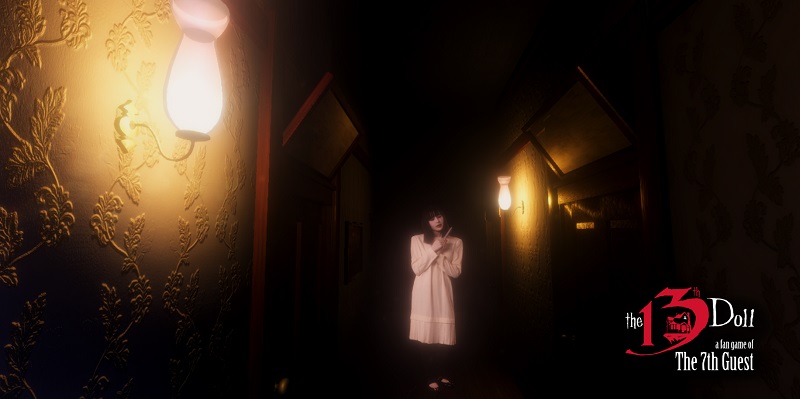 Thank you!
We at eTeknix would like to thank Ryan Holtkamp for his time. In addition, we sincerely wish him and his team at The 13th Doll every success.
If you want to check out the website you can click the link here and it isn't too late to throw them some money or even pre-order your copy. It would be a really awesome thing to do!
Having personally followed the progression of this game for over 10 years (no joke) I honestly can't stress how thrilled I am this is coming to fruition. Go check it out!