InWin Crown AC140 aRGB Fans Dual-Pack Review
---
---
---
Peter Donnell / 5 years ago
A Closer Look
---
The first thing I want to show you is this little dongle. It comes with a SATA power connector, and an aRGB controller button. For those who don't have an aRGB port on their motherboard, this is a nice little addition.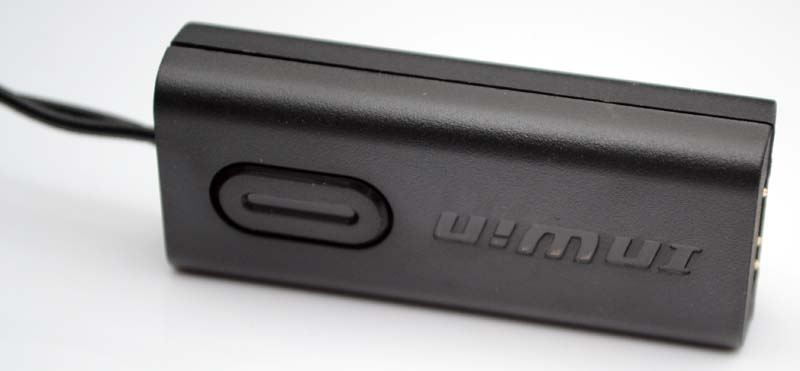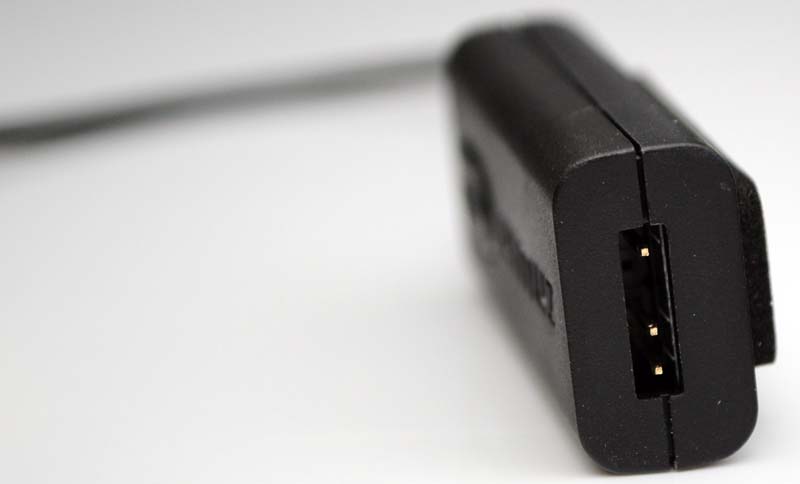 The Fans
The fans look fantastic, even with their RGB lighting turned off. Which, actually is an option if you just wanted clear fans, you don't have to hook up the RGB or have it on all the time if you don't want to. The frosted fan blades look superb and use a ring surround rather than floating blades.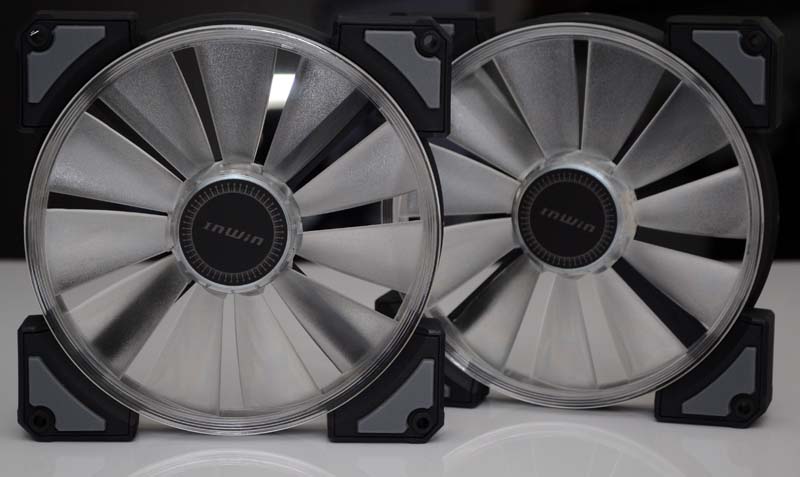 All four corners of the fans come with anti-vibration screw holes and anti-vibration pads on both sides of the fan. That's eight pads per fan. That means no matter which way you install them, they shouldn't rattle and buzz against your PC case.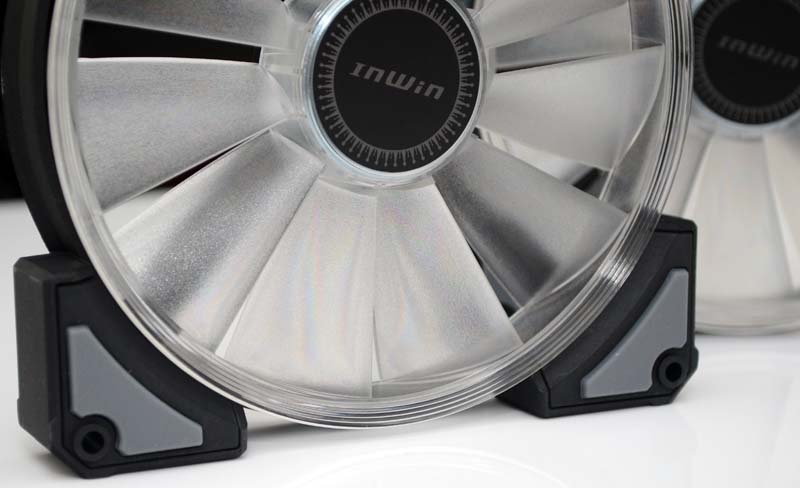 The outter chassis is pretty minimal too, with no boxey housing, the main focus is on the fan blades themselves. When the lighting is on, I think that'll be quite important, as it keeps the focus on the brighter parts of the fans.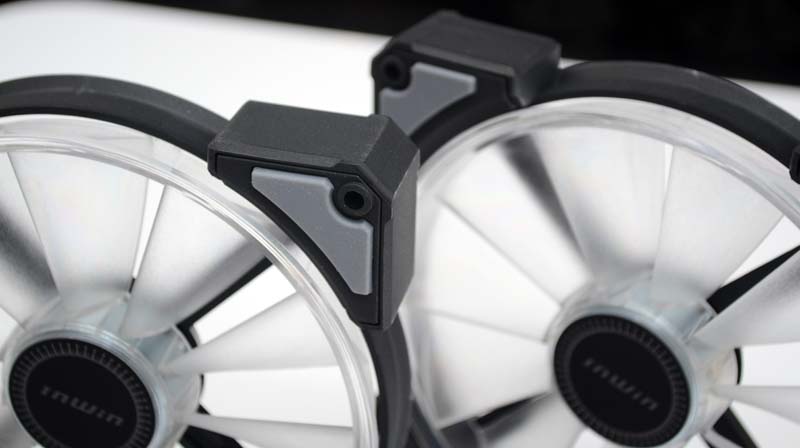 The fans are rated for 500-1500 RPM, which is more than enough for 140mm fans. Big airflow at lower RPM is the name of the game here. The 11 blade design will help drive 69.03 CFM through your system (per fan).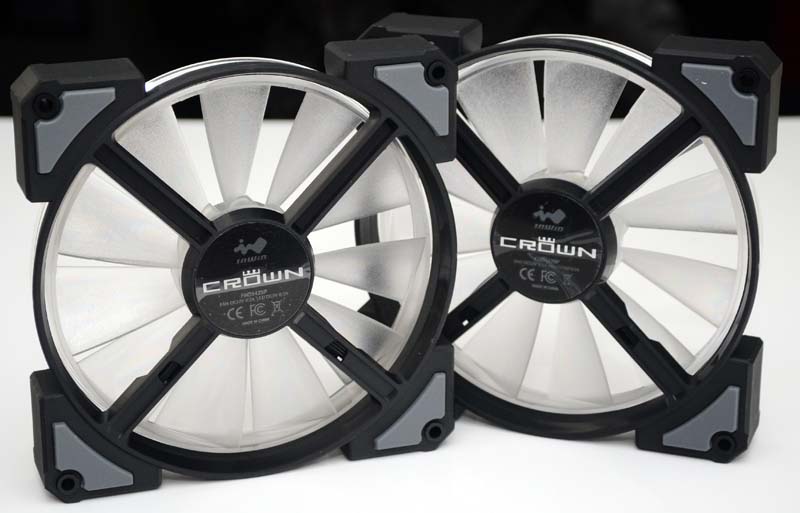 Connectivity
You'll notice these fans have no pre-wired cables! That's because they use this fantastic daisy chain system to cut down on cable clutter within your system. There is one long and one short cable provided per fan. That means I can hook fan 1 to the motherboard with a long cable.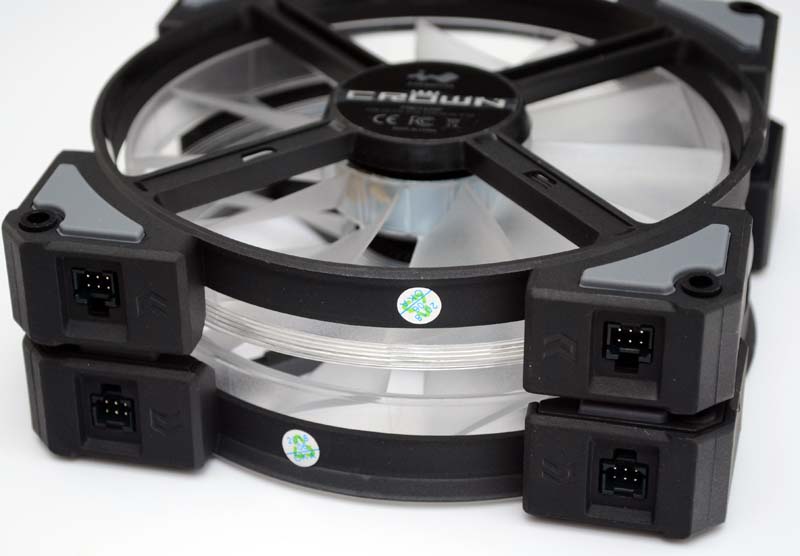 However, I can then hook up fan 1 to fan 2 with a short cable. It's such a simple and genius solution.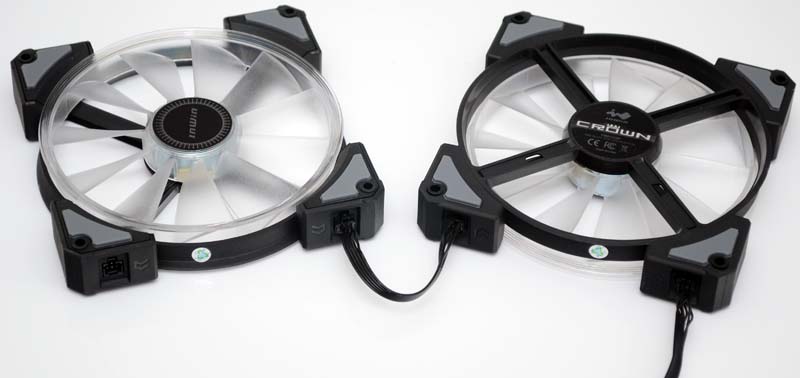 You can use the longer cables and shorter cables any way around you like too, giving you complete flexibility. The fans don't seem to care which side of the fan is connected to the other either.