InWin Crown AC140 aRGB Fans Dual-Pack Review
---
---
---
Peter Donnell / 5 years ago
Introduction
---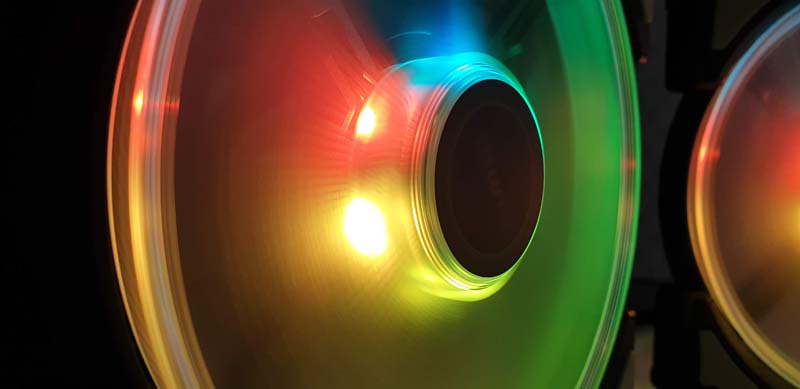 InWin Crown
There are so many new RGB products on the market just in the last few months. Of course, there's still plenty of room for a few more, and it never hurts to have more choice as a consumer (within reason). Love it or hate it, it seems RGB is here to stay for a while. Personally, I'm not interested in the whole sweeping rainbows aesthetics, but there's far more to RGB than that. Being able to set your own colour of choice is the obvious one. I also love that with addressable RGB, you have greater flexibility with per-light customisation. Furthermore, being able to sync all your system RGB means you can reclaim some zen in your RGB lit system.
These new fans from InWin tick all the right boxes, with a high air pressure design that makes them ideal for chassis fans. With six independent LEDs built into each fan. They also have frosted blades that help capture and diffuse the lighting. So, let's take a peek at what else they have to offer.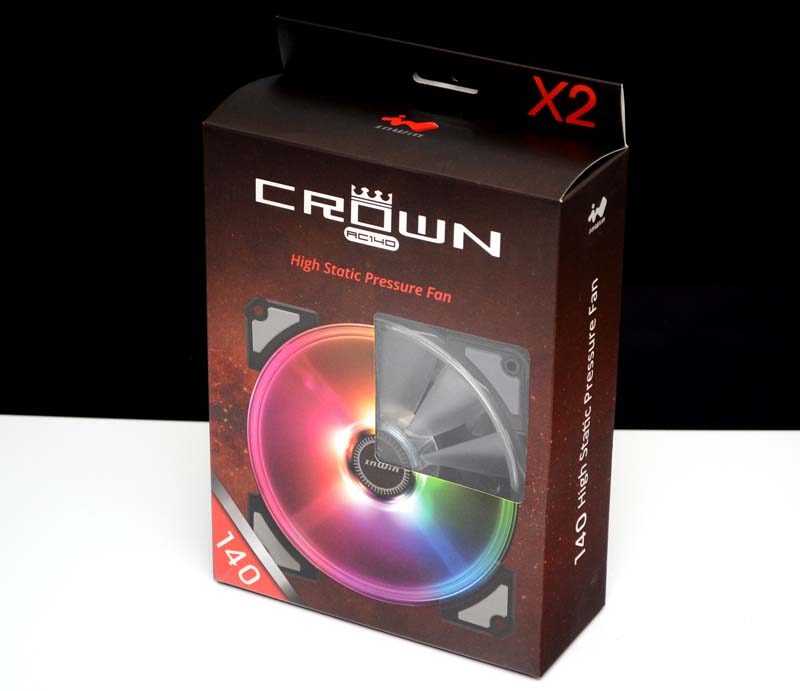 Features
Features 11 blades that are moulded with the inner frame, which effectively pushes the air to the centre of the fan to create a turbine Effect for higher pressure.

Six centred LEDs are controlled by Independent IC chips to present a totally customizable addressable RGB lighting Effect. This also develops a variety of mixed colour experiences.

The crown inherits the modular cable design. This simplifies cable management by speeding up the installation process

Included addressable Cable for the motherboard addressable header. The crown ac140's radiant lighting effect can be beautifully and easily demonstrated with a compatible motherboard software.

Shockproof rubber stands effectively reduces vibrations.

ASUS Aura Sync & MSI Mystic Light Sync Compatible Ready
Specifications
For in-depth specifications, please visit the official InWin product page here.
What InWin Had to Say
"The CROWN AC140 fan features 11 blades that is molded with the inner frame, which effectively pushes the air to the center of the fan to create a turbine effect for higher pressure. Six centered LEDs are controlled by independent IC chips to present a totally customizable addressable RGB lighting effect. This also develops a variety of mixed color experiences." – InWin
What's in the Box
In the box, you'll find two AC140 fans, obviously. They each come with four mounting screws for fitting to your chassis. However, for easy installation, they come with an in-line micro HUB for the RGB control and pairing with your motherboards aRGB header and a SATA connector. All of the cables required are included to connect the fans. This includes a short and a long daisy chain cable; more on that in a moment.
———————–
A Closer Look
---
The first thing I want to show you is this little dongle. It comes with a SATA power connector, and an aRGB controller button. For those who don't have an aRGB port on their motherboard, this is a nice little addition.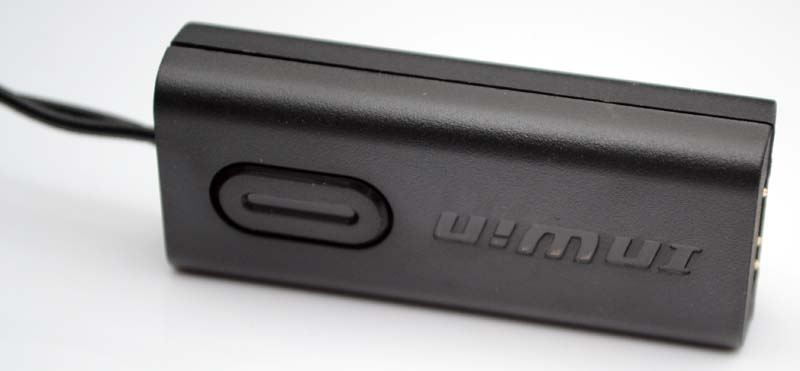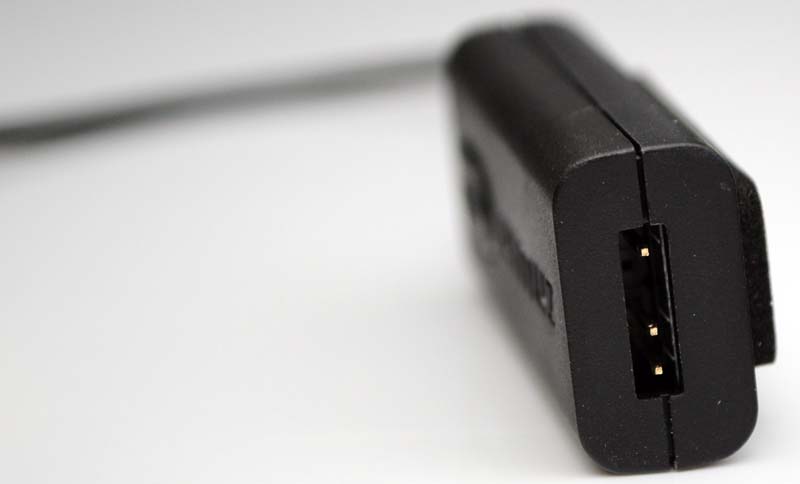 The Fans
The fans look fantastic, even with their RGB lighting turned off. Which, actually is an option if you just wanted clear fans, you don't have to hook up the RGB or have it on all the time if you don't want to. The frosted fan blades look superb and use a ring surround rather than floating blades.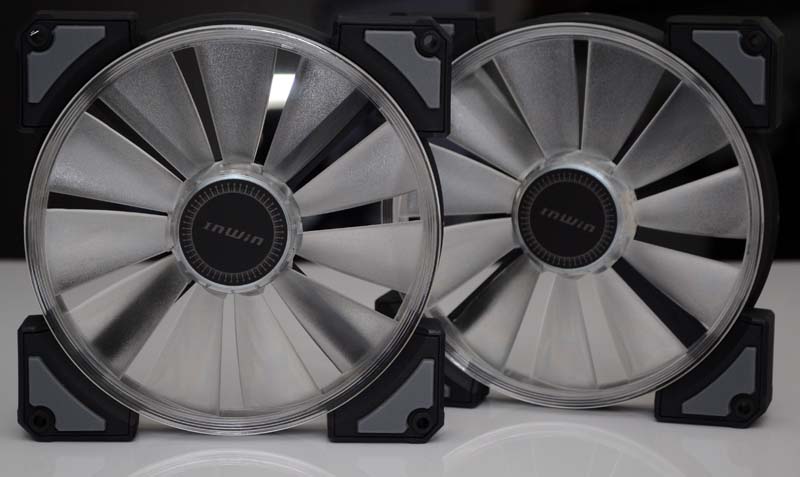 All four corners of the fans come with anti-vibration screw holes and anti-vibration pads on both sides of the fan. That's eight pads per fan. That means no matter which way you install them, they shouldn't rattle and buzz against your PC case.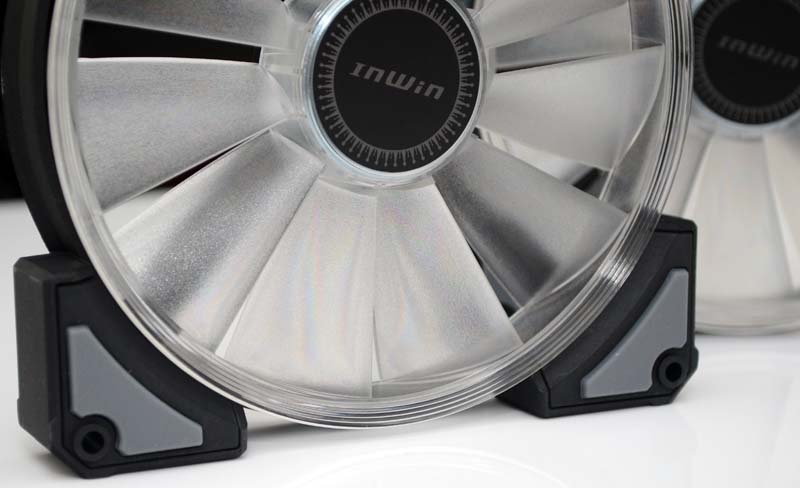 The outter chassis is pretty minimal too, with no boxey housing, the main focus is on the fan blades themselves. When the lighting is on, I think that'll be quite important, as it keeps the focus on the brighter parts of the fans.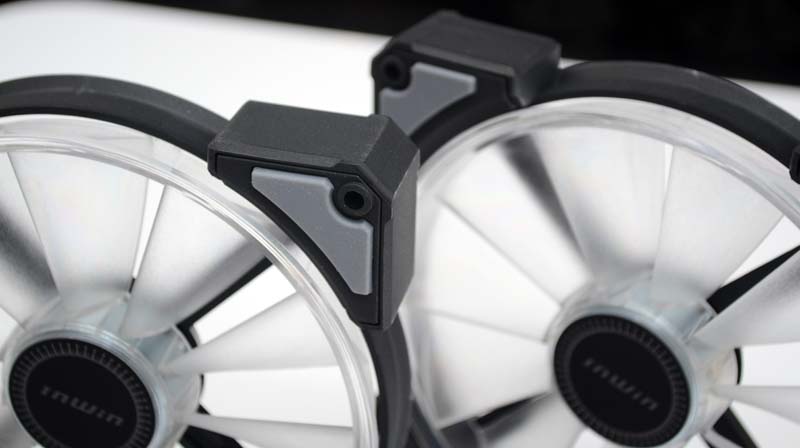 The fans are rated for 500-1500 RPM, which is more than enough for 140mm fans. Big airflow at lower RPM is the name of the game here. The 11 blade design will help drive 69.03 CFM through your system (per fan).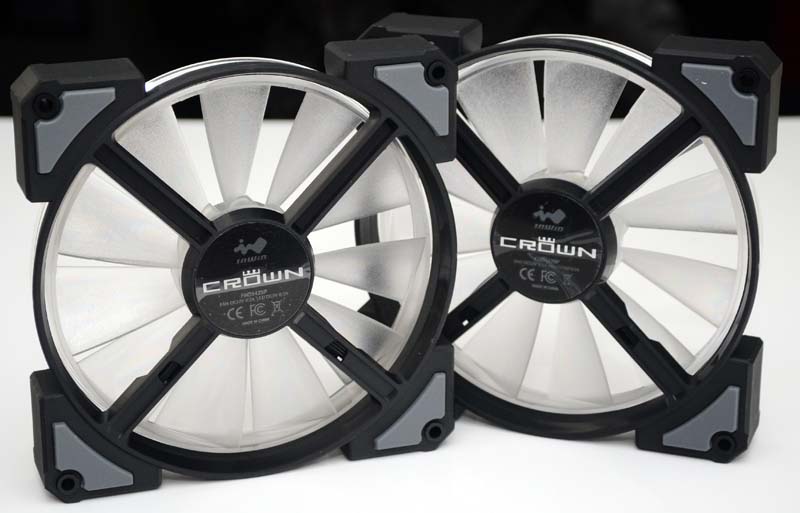 Connectivity
You'll notice these fans have no pre-wired cables! That's because they use this fantastic daisy chain system to cut down on cable clutter within your system. There is one long and one short cable provided per fan. That means I can hook fan 1 to the motherboard with a long cable.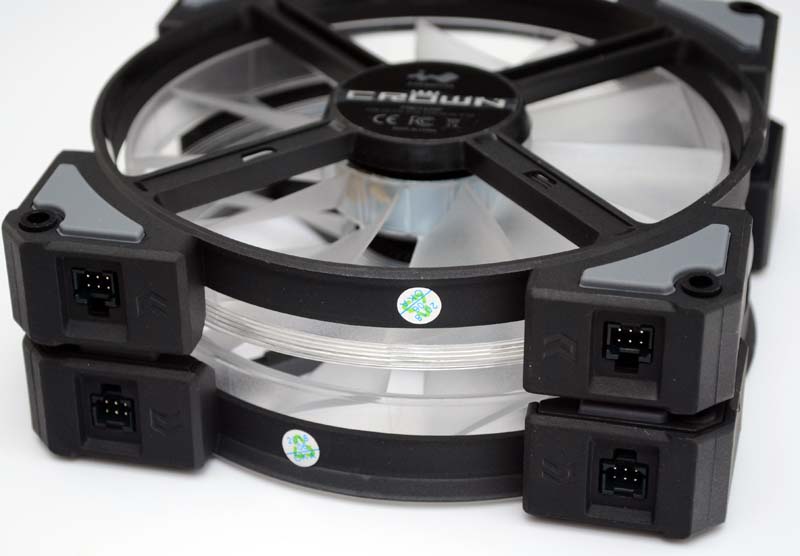 However, I can then hook up fan 1 to fan 2 with a short cable. It's such a simple and genius solution.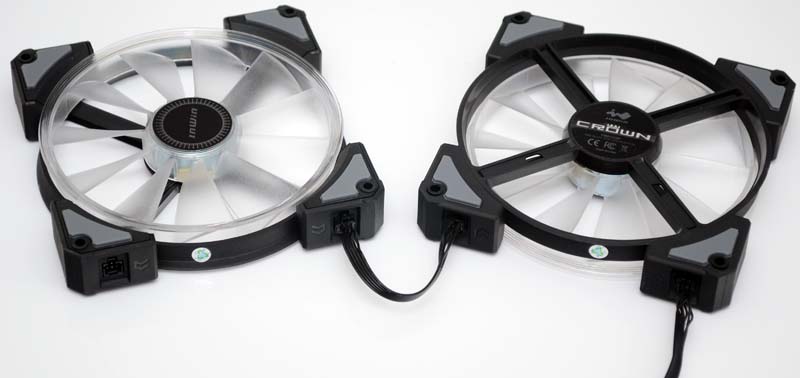 You can use the longer cables and shorter cables any way around you like too, giving you complete flexibility. The fans don't seem to care which side of the fan is connected to the other either.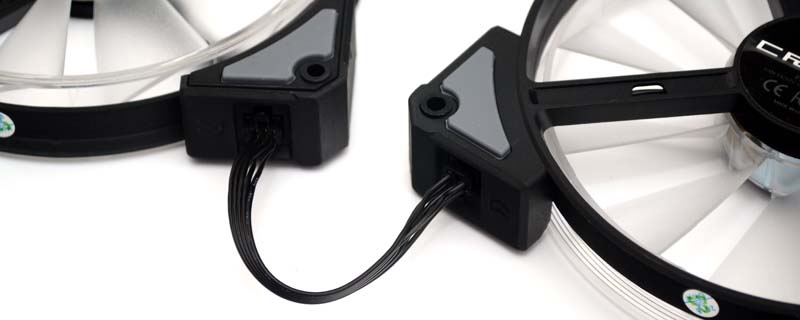 ———————–
Performance
---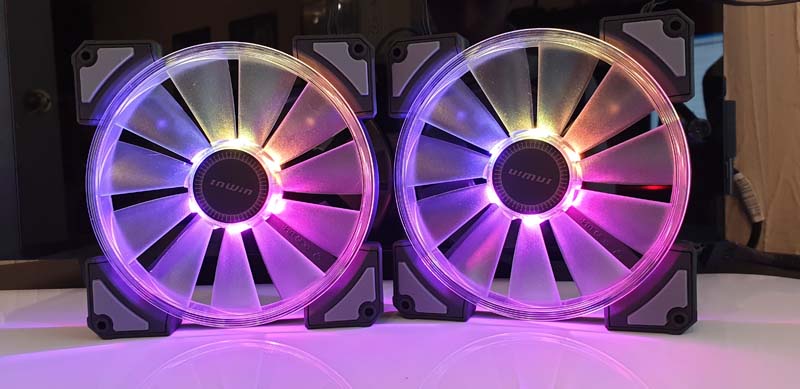 When it comes to RGB, a picture speaks a thousand words, and a video many more than that. So I've snapped a few static pictures of the fans without the fans turning. I then shot a few more with them turning so you can see the various colours and effects. However, I've got a 1-minute video at the bottom of this page in glorious 4K (cheesy piano music included) where you can see some of the transitions of the fans too. Fans and RGB is such a subjective quality overall. Personally, I think these fans look superb, and the lighting isn't as bright or direct as some fans. This gives them a warmer and more diffused light than most that look rather classy to my eyes. What do you think?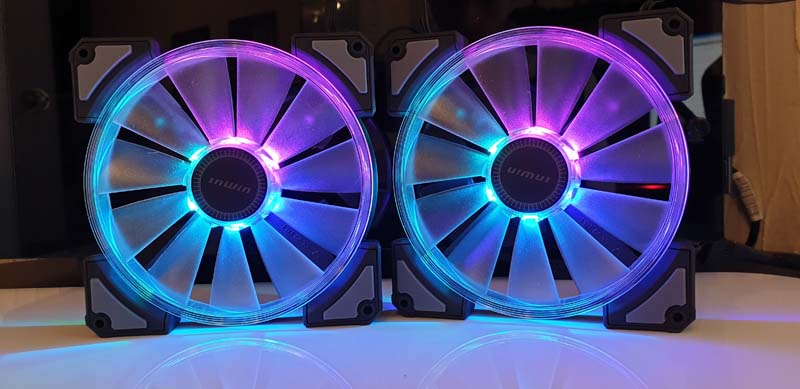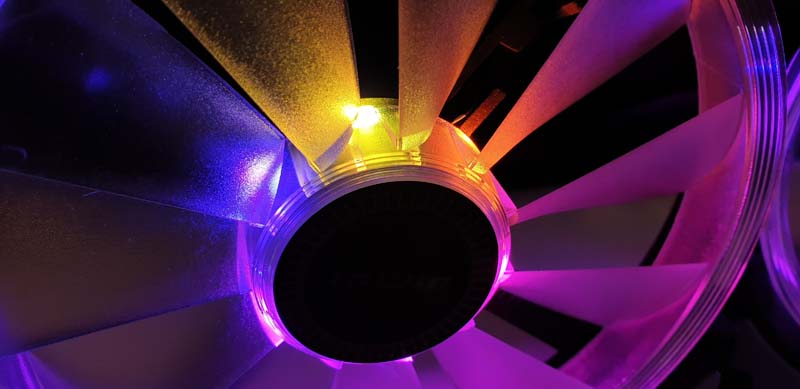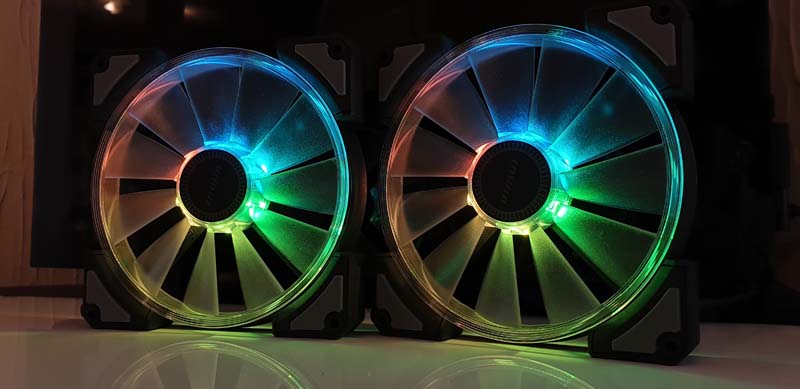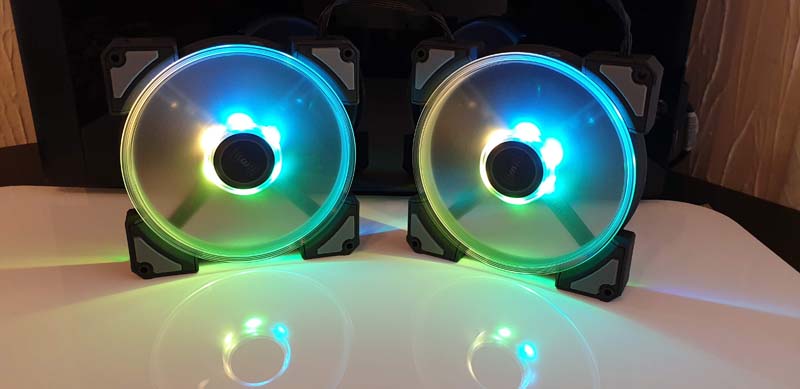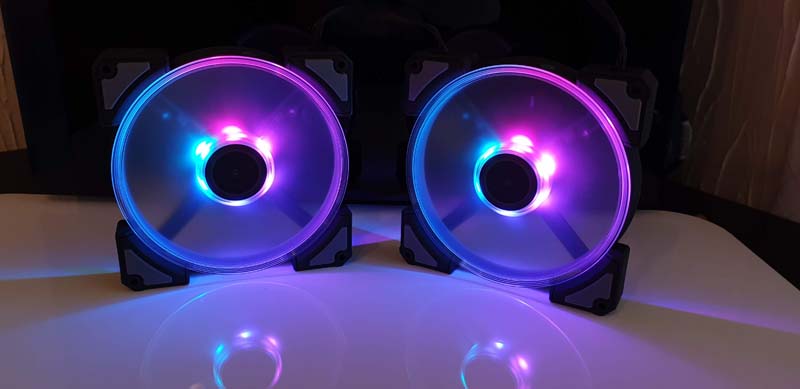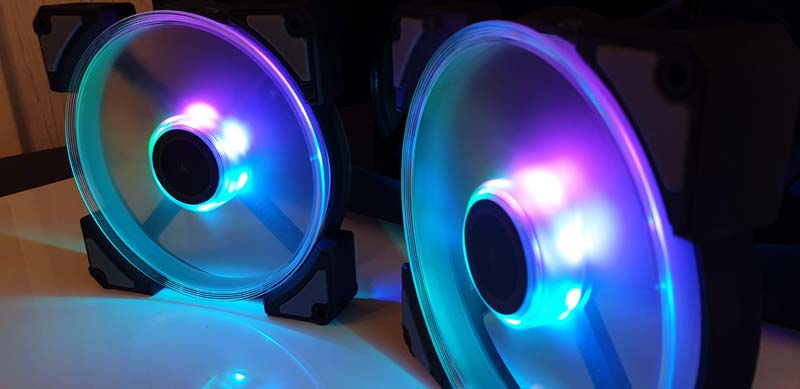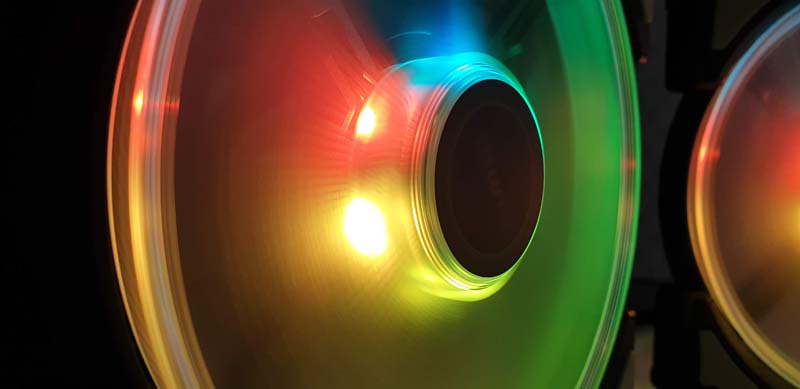 ———————–
Final Thoughts
---
How Much Does it Cost?
Unfortunately, it looks like the InWin Crown fans are still finding their way into the market here in the UK and in the rest of Europe. You can find them on InWin's Amazon Global Store, but I think the prices are a bit out of sync. The 120mm model is pretty reasonable at £37.00 + £4.33 for delivery. However, the 140mm model is showing at £65.59 + £4.71. Either they're overpriced or the 120mm are underpriced. Keep an eye on your retailer of choice for stock in the coming week or two, that's where you'll find the best prices I think.
Overview
As I was saying before, RGB is such a subjective thing, you either love it and embrace it, or hate it and generally avoid it. Fortunately, there are a lot of products out there to pick from, and certainly something for everyone. For RGB lovers, I think the Crown fans are another welcome alternative to what's already on the market. Plus, they've got a few unique features that really make them appealing fans in general.
Build Quality
I certainly have no complaints here, as the Crown fans are very well made. Of course, if you've owned InWin's fans in the past, you'll know they generally have a good reputation for build quality anyway. They've taken care of the little details, with good quality fittings throughout. Plus, the anti-vibration mounts, quality fan motors, and cables, all adds up to a nice package.
Added Value
The inclusion of an aRGB SATA powered hub is a nice bonus. It means you can take independent control of the fans with ease. This is awesome for people who have older motherboards without aRGB. Plus the daisy chain system for hooking up the fans is still one of the coolest features. It's not a new thing, InWin has done this before on previous models. Of course, that doesn't diminish how easy it makes your cable routing.
Should I Buy Them?
Again, it's very subjective when it comes to fans. If you think they look great and you love the lighting tech, I say go for it. If you see them at a good price, you're getting some quality fans with great features. Now come on InWin, get that stock rolling into the UK!