Iowa Creating App For Digital Driving Licenses
---
---
---
Ryan Simmons / 8 years ago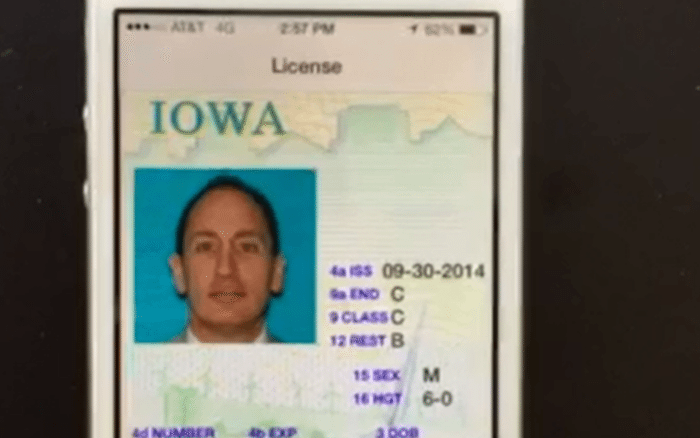 The state of Iowa in the US is developing a smartphone app that will allow citizens to display their driving license on their devices.
The new app is intended to make it easier for drivers to carry their license, as many people simply don't bother carrying it anyway. Besides driving, the app will also come in useful for other times ID is required, such as at airports and for purchasing age restricted items. Residents will still of course be allowed to carry their conventional license, as the app is not seen as a complete replacement.
Governor Terry Branstand told the Des Moines Register, "We are really moving forward on this", with the app currently under development and with a pilot program to take place next year. The app will use a pin number and biometric scanner for verification.
Source: BBC News