iPhone Causes Severe Burns After Man Falls Off Bike
---
---
---
Gareth Andrews / 5 years ago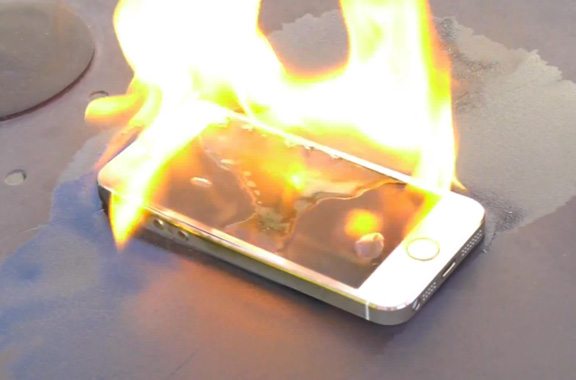 How often do you have your phone in your pocket? Do you forget about it and sit down with the phone in your pocket? How about when walking to and from work? Sadly a man from Sydney found out his iPhone was in his pocket after falling off his bike and finding it burst into flames.
Gareth Clear was cycling along a bike trail in Sydney over the weekend when he fell off his bike. As he describes:
"I just saw smoke coming out of my back pocket… and then all of a sudden I felt this surging pain in my top right leg.

"I could see it melting through my shorts. I just remember looking at my leg and I had this black discharge all down my leg and this smell of phosphorus"
The reason for the flame was the lithium-ion battery commonly used by phone companies can catch fire if they are involved in an impact. Clear has stated that Apple has contacted him and asked for more information and offered to support and replace the phone.
With more and more reports about exploding batteries and phones catching fire including a selection of "hoverboards" which have now been recalled due to bad batteries, Airlines are potentially looking to ban large shipments of lithium-ion batteries being transported on planes due to the risk of an explosion when they're damaged, sometimes from minor knocks.