iRig HD Set For Release on Galaxy Note 4
---
---
---
Ashley Allen / 9 years ago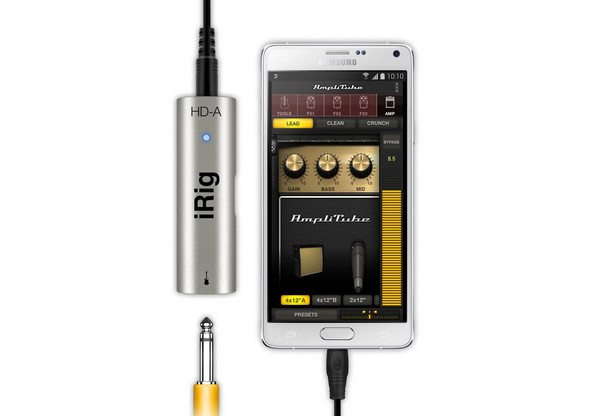 iRig HD, a guitar interface device for mobile devices, previously only available for iPad and iPhone, has been released for Android devices under the name iRig HD-A. The first compatible hardware being the Samsung Galaxy Note 4.
The iRig attachment has a high-impedance mini jack input, into which an electric guitar or bass guitar can be plugged. It can be used with the iRig Stomp, which is an effects pedal rig, and supports 48kHz analogue-to-digital conversion. The microUSB can be switched with a standard USB, making the device compatible with a PC. The accompanying software, AmpliTube, is only compatible with Samsung devices that feature Samsung's Professional Audio System, designed to minimise latency. Galaxy S5 and Galaxy Note 3 support is pending. Three versions of the app will be available: a basic free version, the LE version for $10, and the Full version for $20.
The iRig HD-A itself is priced at $100.
Source: Electronista