iRocks Spirit Cocoon Illuminated Mouse Review
---
---
---
Peter Donnell / 8 years ago
Introduction
---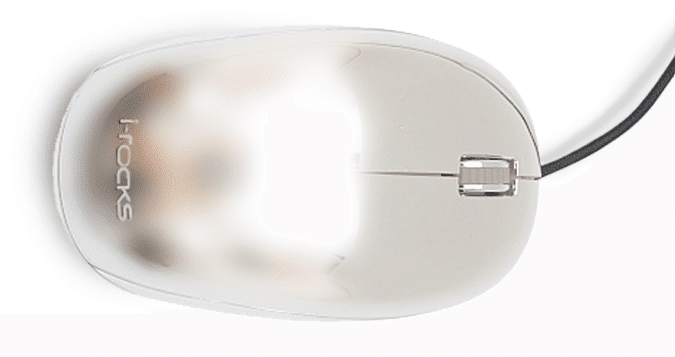 Gaming mice are great at stealing all the glory, they're often packed with high-end features and functions that put regular desktop mice to shame. Of course all is not lost for the humble desktop mouse, for not everyone needs 19 buttons, 1000 macros and ultra high DPI laser sensors, many people just want a mouse that looks great, feel nice to use and performs reliably. Enter the i-rocks Spirit Cocoon, a fairly standard looking mouse if I ever saw one, apart from the fact that it is finished in a chrome effect of course, and while it is for all intents and purposes a regular mouse, it does have a trick up its sleeve, but we'll get to that in a moment.
If I'm honest I'd never even heard of i-rocks before, this mouse landed on my desk as a bit of a surprise and it also came with a fair amount of enthusiasm from i-rocks that there was more here than meets the eye. Naturally I had to investigate what could be so interesting about this mouse, and while I suspected it was the chrome plating it's really got more to do with got some very funky lighting effects that will leave you in a trance.
Interface: USB
Adjustable Resolution: 450 / 900 / 1800 / 3500 dpi
Adjustable Report Rate: 125 / 250 / 500 / 1000 Hz
3D backlight ON/OFF and Lock Switch
Power Consumption: Max 100 mA (without backlight) / Max 150 mA (with backlight)
Dimension: 103 x 60 x 39 mm
Cable Length: 180 cm
As you can see, the Spirit Cocoon comes neatly boxed in a clear presentation box, unfortunately there is a plastic dome over the mouse that ruins attempts to photograph it well, but it does give you a relatively clear view of the general shape and its chrome finish.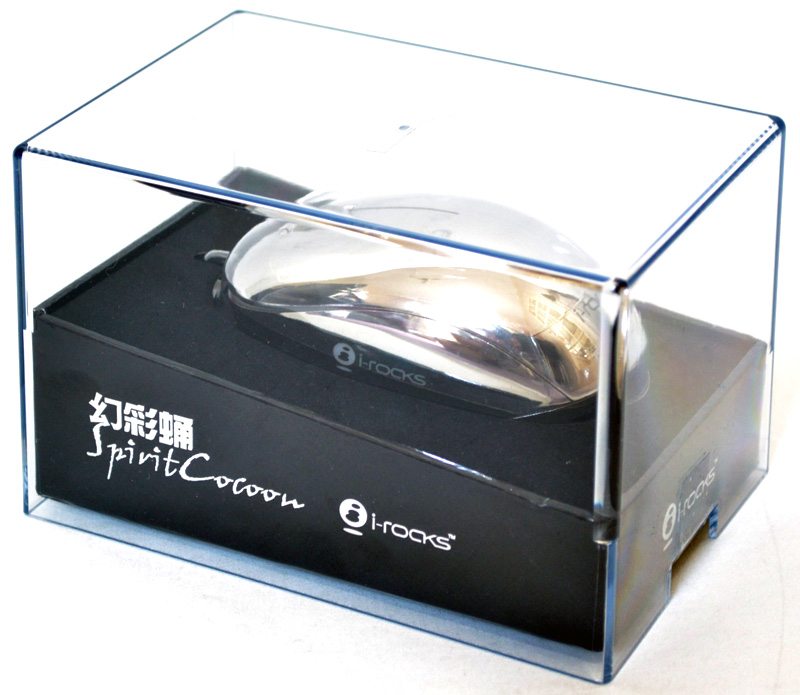 On the underside we have a quick run down of the specifications (see above).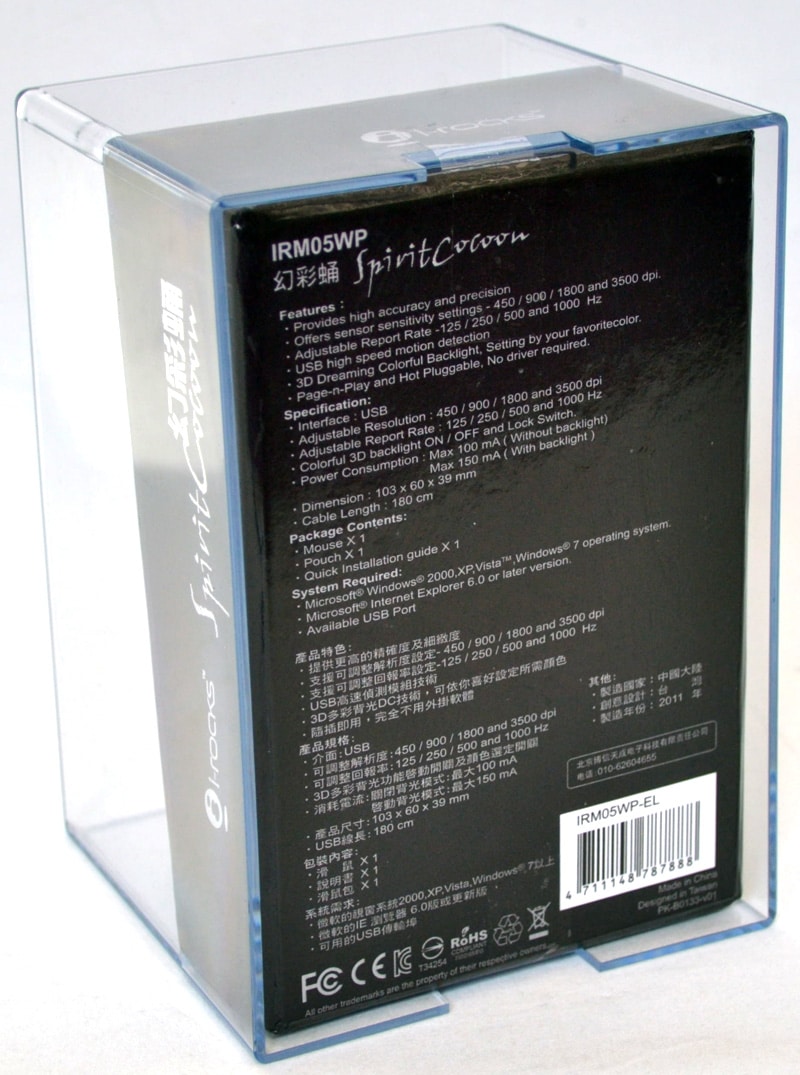 In the box you'll find a super fluffy and soft protective pouch, a quick installation guide and the mouse, which comes hard-wired with a braided USB cable.