ISS Clean Out Reveals 20 Year Old Floppy Disks
---
---
---
Mike Sanders / 4 years ago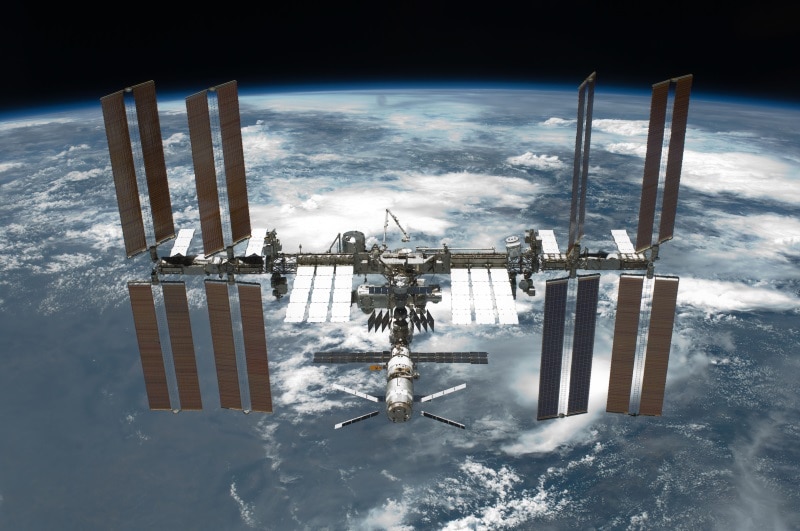 ISS Clean Out Reveals 20 Year Old Floppy Disks
The International Space Station is set to shortly celebrate its 20th Birthday. Yes, incredibly, it has been 20 years now since the station opened and in terms of human achievements, it's certainly up there with some of the best. Despite the stations being exceptionally well maintained over the years, it does occasionally throw up a few signs of its age.
In the release of a recent Twitter post from astronaut Alexander Gerst, the crew of the space station has discovered a folder full of floppy disks.
Suddenly I Feel Both Old And Nostalgic
While floppy disks were certainly on the way out in 1998, it is surprising to see such dated technology still remaining on the station. It is reported that one of the disks includes a version of 'Norton' for Windows 95/98 machines while others contain various programs and files from some of the original crew members.
I found a locker on the @Space_Station that probably hasn't been opened for a while… / Ich habe hier auf der #ISS ein Fach gefunden, das vermutlich schon seit einer Weile nicht mehr geöffnet wurde… #SpaceStation20th pic.twitter.com/XOc3FS8tMm

— Alexander Gerst (@Astro_Alex) November 20, 2018
What Is A Floppy Disk?
There are more than a few people out there who have never encountered a floppy disk in their life. Not me though. I still have around 200 Atari ST/Amiga disks in the cupboard. For those of you unaware though, they were a storage format. One that, at their peak, could hold around 1.44mb of data. Big numbers in the late '80s! Their death was basically symbolised by the release of affordable portable hard drives and early USB sticks.
It is, however, nice to know that up there on the ISS, there is still a relic from the past.
What do you think? – Let us know in the comments!