Jaguar Working on Self-Learning Smart Car Personal Assistant
---
---
---
Gabriel Roşu / 9 years ago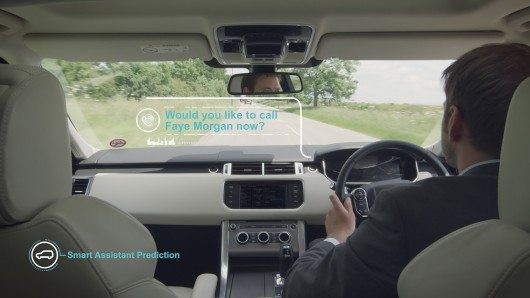 There have been a lot of talks about smart cars and their ability to make driving a lot safer suing self-driving technologies in order to eliminate human distractions and error from roads. There will even be a time where drivers can even send text messages, video call and browse the internet, but that time is still far away. Until then, Jaguar seems to have designed a piece of tech of its own for the Land Rover to make driving a lot safer, namely the Smart Assistant.
It is said that the Smart Assistant is able to identify the driver of the car based on a smartphone and learns his or her driving style and in-vehicle habits. The information is then ran through an algorithm which keeps track of background information, such as your calendar, traffic conditions and current weather, in order to predict and handle a variety of non-essential tasks. The Smart Assistant even starts before the driver enters the car, adjusting the seat, mirrors and steering wheel based on the individual's likings.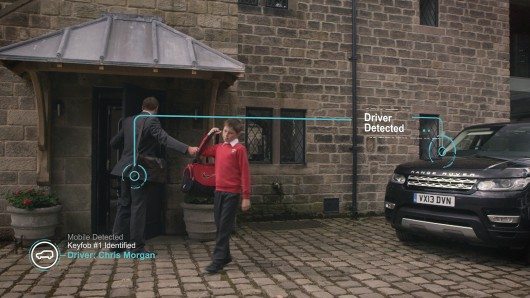 Once the Smart Assistant learns the driver's behavior behind the wheel, it can then handle tasks and perform small vehicle adjustments. For example, if a person calls his or her boss each morning, the Smart Assistant is said to ask you if it can initiate a call with your boss. The same goes when running late for work, having the Personal Assistant prompting if you would like to send a text message and notify about you being late.
There are a variety of activities which Jaguar's Personal Assistant could help you behind the wheel, though the company states that the technology is currently in the works with no known release date planned. An interesting and unique feature present in the Personal Assistant's design plans is the fact that Jaguar intends to make the tech cloud-based, meaning that if you want to rent a Jaguar when abroad on a business trip, it will still have your personal preferences available and in effect as soon as the car is available to drive.
Thank you Gizmag for providing us with this information
Image courtesy of Gizmag