Japanese Researchers Want To Create Giant Moving Gundam Robot
---
---
---
Michael Hatamoto / 7 years ago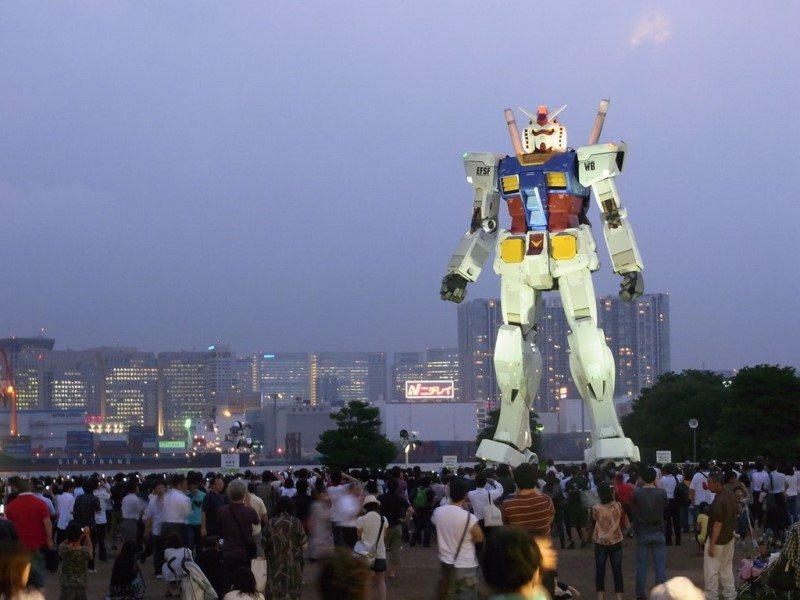 Following success of creating a 60-foot life-size statue of a Gundam Robot in Japan five years ago, engineers want to take it a step further by creating an operable, moving version.
The life-size statute, based on "Mobile Suit Gundam" is currently located in Tokyo, but engineers want to make a moving Gundam robot in time for the 40th anniversary in 2019.
Engineers welcome input from the public for ideas on how to make the robot as realistic as possible.
Here is what Yoshiyuki Tomino, Gundam creator, told the media in Japan:
"When I created Gundam 35 years ago, I used my imagination freely because it wasn't real.  That is what creativity is for – when you dream of something.  Four decades later, Gundam is growing into something new."
It's a unique dedication to one of the most recognizable Japanese animated characters, and could be a unique tourist attraction when Tokyo hosts the 2020 Summer Olympics.
The United States and Japan lead the world in modern robotics design, with companies and researchers in both countries trying to push the boundaries.  Japan uses robotics for a wide amount of roles, from production in factories to humanoids helping the aging population carry out routine chores and everyday tasks.
Thank you to AFP (via Yahoo) for providing us with this information
Image courtesy of Panoramio