Japan's Latest Space Junk Collector Launched
---
---
---
Peter Donnell / 4 years ago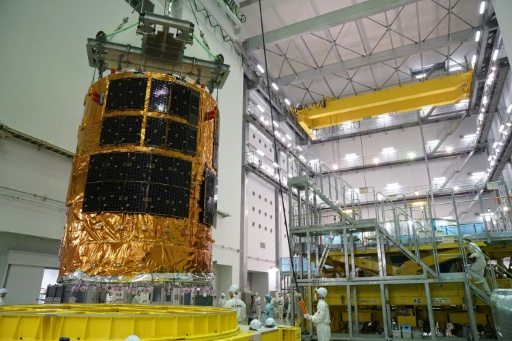 Japan launched a cargo ship this week, heading out to the ISS and taking their new 'space junk' collector along for the ride. The Kounotori, which means Stork in Japanese, launched on Friday on this very interesting endeavour to clean up a bit of the space around the Earth.
The special junk collector they've taken with them was designed over the last 10 years with the help of fishnet company Nitto Seimo and will see the scientists at the Japan Aerospace Exploration Agency (JAXA) experiment with using a tether to pull space junk out of Earth orbit.
Space junk is a hazard to the many satellites and even the humans in orbit around Earth. 50-years worth of nuts and bolts, cast offs, failed missions and more travelling at terrifying speeds. These objects could punch a whole through another project with ease, and the problem isn't getting any better on its own. There's currently estimated to be over 100 million pieces of debris in orbit.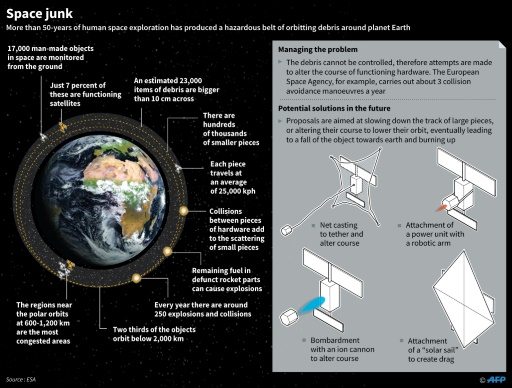 Using their new electrodynamic tether, which is made from thin wires of stainless steel and aluminium, the team hope to capture junk hardware and slow it down, which will allow anything caught to fall into a lower orbit, then burn up in the Earth's atmosphere.
"The tether uses our fishnet plaiting technology, but it was really tough to intertwine the very thin materials," company engineer Katsuya Suzuki told AFP.

"The length of the tether this time is 700 metre (2,300 feet), but eventually it's going to need to be 5,000 to 10,000 metre-long to slow down the targeted space junk," he added.
This isn't their first test using the system, and hopefully won't be their last. Either way, it's awesome to see someone is literally out there trying to clean things up.