John Cena Is Confirmed To Play Duke Nukem In Live Action Film
---
---
---
Mike Sanders / 3 years ago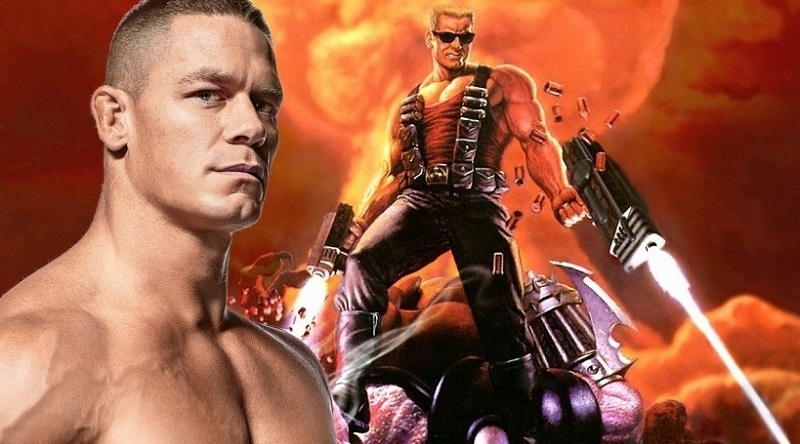 John Cena Confirmed To Play Duke Nukem!
I'm reliably informed that John Cena is, or at least used, to be a wrestler in the WWF, or is that the WWE? or WW? I don't know. It's been a long time since I paid attention to wrestling, although I understand that somehow, the Undertaker might still be going.
Anyway, it seems that John Cena thinks that he must have balls of steel as he is confirmed to have officially signed up to play Duke Nukem in an upcoming live-action movie.
I got balls of steel!
Game to film adaptations are not uncommon, but rarely good. Of all franchises they chose to pick though, Duke Nukem is perhaps one of the few who does make a little sense. Although he didn't get the treatment he deserved in Duke Nukem Forever, a film might be the perfect vehicle for our favorite Bruce Campbell-esque gaming protagonist.
John Cena is actually a smart casting choice for various reasons. Firstly, he could probably pull off the look, but secondly, it could provide the perfect vehicle for him to really break into Hollywood. Hopefully, though this will be better than The Rocks 'Doom' film. Dear God, was that a bad film.
What do we know about the film?
Very little, except that it's about Duke Nukem and that John Cena is now attached. In a report via ComicBook, they haven't even written the script yet. That hardly will matter though, just get Michael Bay involved as a director and we'll be all good. Explosions are, after all, his specialty. Joking aside though, if they can't make this work, then Duke Nukem is maybe dead.
What do you think about this? Excited for the film? What about John Cena as the big man himself? – Let us know in the comments!