John McAfee Reportedly Victim Of Attempted Assassination
---
---
---
Mike Sanders / 5 years ago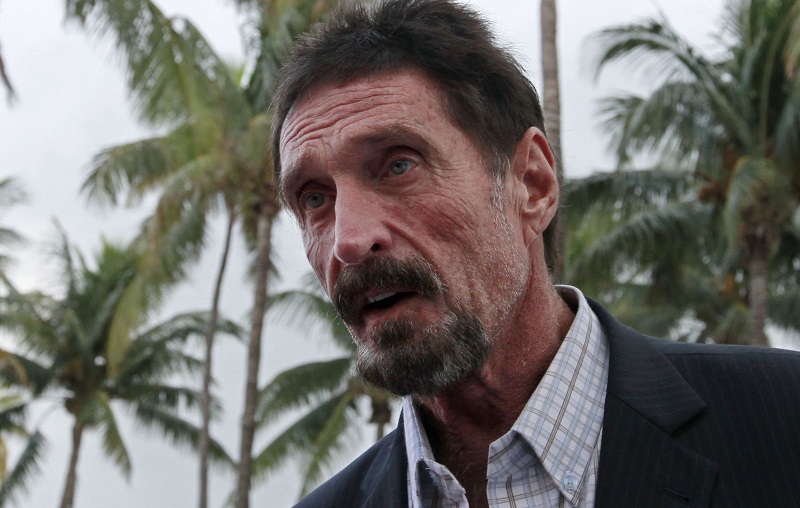 John McAfee Reports He Was Subject To An Attempted Assassination
John McAfee is certainly an interesting subject in terms of tech news. He has, however, been a little quiet as of recent. Yes, we very nearly went a whole week without actually writing something about one of our favourite characters out there!
It seems, however, that his recent quiet spell may not have been self-imposed. In a report via SkyNews, John McAfee has reported that he has just left a hospital after a two-day stay. The reason for this visit? He believes an attempt was made on his life!
John McAfee Is Alive And Well!
John McAfee has asserted that "his enemies" managed to spike his food or drink. As such, he has spent the last 2 days unconscious recovering in a hospital bed. The picture provided seems to be legitimate so it is certainly an interesting new twist to the John McAfee saga. His enemies finally got close to him!
I apologize for my three day absence but I was unconscious for two days at the Vidant Medical Center in North Carolina and just woke up. My enemies maged to spike something that i ingested. However, I am more difficult to kill than anyone can possibly imagine. I am back.

— John McAfee (@officialmcafee) June 22, 2018
Who Are His Enemies?
You know, I'm not really sure. For what it's worth I don't think he is either. I think he has speculated on a few occasions that the US Government might be after him. That is perhaps something to do with his failed Presidential campaign, but the short answer is, no one knows really. Imaged or not though, he has definitely had to spend some time in a hospital.
Get Well Soon!
In his Twitter post, he has since reported that he is out, alive and reasonably well. If this was an assassination attempt then, it clearly failed. Either that or his enemies have hijacked his Twitter account. At this point, who can say for certain!
What do you think? Does John McAfee really have enemies? Was this a legitimate assassination attempt? In addition, what crazy adventures do you think he'll have next? – Let us know in the comments!