John McAfee Has Built a 'Hack-Proof' Smartphone
---
---
---
Ashley Allen / 4 years ago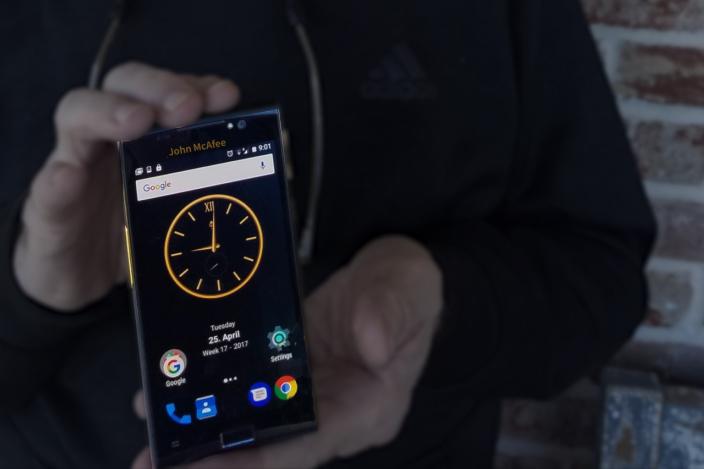 Perpetually bored rich man – and part-time consulting detective – John McAfee must have found himself inflicted with a bad case of the fidgets because he has yet another brand new project he's touting to anyone who will pay attention to him. While McAfee made his name developing anti-virus packages – and sustained his fame by being accused of murder, twice – the billionaire has decided to eschew software, calling it "insecure," and instead is building the world's least hackable smartphone.
The Privacy Phone, as McAfee has dubbed the handset, will be able to resist being connected to by IMSI catchers – like the infamous Stingray that law enforcement agencies across the world have used to eavesdrop on mobile phone traffic – while allowing users to physically isolate the device's attached hardware. The phone has been developed in partnership with MGT.
The John McAfee Privacy Phone, by MGT – first prototype. World's first truly private smartphone. You gonna love it. pic.twitter.com/n06CuO3Jay

— John McAfee (@officialmcafee) April 25, 2017
"Enormous investment in hardware costs have gone into this," McAfee told Newsweek. "The smartphone contains a bank of switches on the back cover that allow the user to physically disconnect the battery, the antennas for WiFi, Bluetooth and geolocation, the camera and the microphone."
"It also will not allow the phone to connect to a Stingray or any other IMSI-catcher device. In addition, it contains a web search anonymizer," he added.
The John McAfee Privacy Phone will cost $1,000. A release date is yet to be announced, though the second version – which will be "as hack proof [sic] as humanly possible" – is already slated for a Summer 2018 release, so, presumably, the first model will emerge before the end of this year.
"It is Version 1," McAfee said. "It is not hack proof [sic] but it does give the user enormous power over his or her privacy and it is light years ahead of the Blackphone or any other phone claiming to be secure.
"Version 2 will be available in the summer of 2018. It will be as hack proof [sic] as humanly possible," he promised.