John McAfee Explains How He'd Hack the Pentagon
---
---
---
Ashley Allen / 7 years ago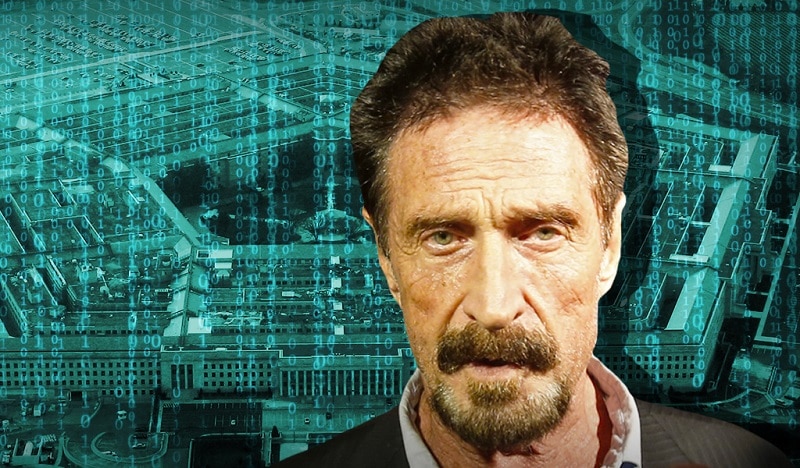 John McAfee, paranoid billionaire hacker and future President of the USA, is at it again. Not content with boasting about how easy it would be for him to hack an iPhone, McAfee has decided to crank it up a notch, telling Tech Insider not only that he could hack the Pentagon, but explaining exactly how he would do it.
"You want to find the weakest link," McAfee said in a phone interview with Tech Insider. "You're in and out, and you have everything."
On Wednesday, the Pentagon announced that it would be inviting hackers to test its systems for security. McAfee claims that, given the opportunity, that he could compromise the intelligence organisation's systems within a month.
"I would exclusively use social engineering," he said. "I would most likely use an 'audit authorization letter' on [Department of Defense] letterhead."
"This technique seldom fails," he added.
McAfee's plan to hack the Pentagon relies less on coding and more on hustling, pulling a Danny Ocean-esque confidence trick. He envisions himself bluffing and sweet-talking his way into the building, supported by fake IDs and hacked phone lines, following weeks of surveillance to identify the ideal marks and copy official ID badges.
The caper itself begins with McAfee himself, suited up, entering a Pentagon data centre with an official-looking letter.
"The last thing on your mind is going to be 'Can I see your credentials?'" McAfee explains, "Because what credentials [am I] going to have? [We] are going to have this letter and say 'Call the general.'
"The people you hand this letter to are terrorized," he adds. "Why? Because they know they fucked up. They know that they have problems. They know that they have flaws in the system."
"If they do call the number, it's even worse. The operator," who is a plant, according to McAfee's plan, "says, 'Yes, this is extraordinarily important. Tell them they're late and they better get [the audit report] in now. You have no idea how pissed off the general is.'"
Sadly, John has blown his load by revealing his plan in public. But maybe it's a double-bluff, or he's so confident that he thinks he can pull the heist off anyway. Either way, I can't wait until the "Hack the Pentagon" initiative begins this April.