John McAfee Will Promote Your ICO For Just $105,000
---
---
---
Mike Sanders / 4 years ago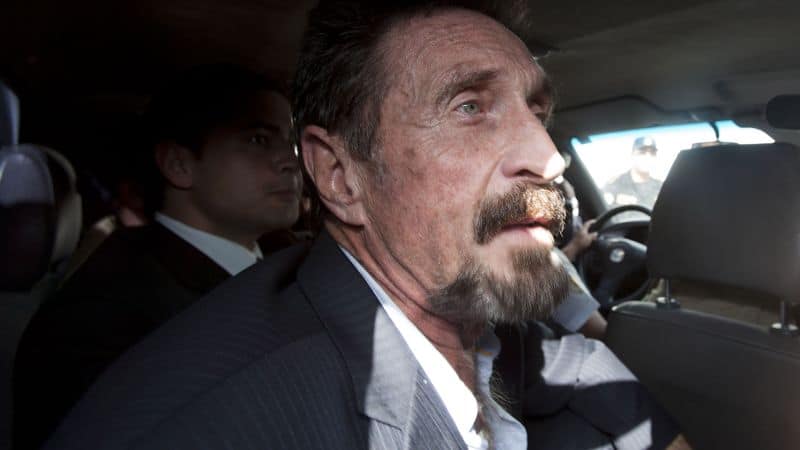 John McAfee charges $105,000 to promote cryptocurrency ICO's
John McAfee in the tech world is the gift that keeps on giving. Never far from controversy, these days he spends most of his time on his Twitter feed promoting or publishing news about cryptocurrencies or ICO's that he thinks are worth your attention.
It seems, however, that more accurately, he's happy to promote anyone who is willing to pay him and in a report via CNET, he charges a princely minimum of $105,000 to give your currency a plug.
Is it a fair price?
It's hard to deny that John McAfee is perhaps one of the best-known commentators. As such, he is clearly a man who you want on your side if you're about to launch your own cryptocurrency. The fact though that he charges such a significant amount does seem, however, to undermine the legitimacy of the products he promotes. He is, after all, paid to do it.
We finally wrote down how our promotional tweets work. It's self aggrandizing and ego stroking for us, however, if you're planning an ICO, trying to boost a coin or want to shine a light on your latest project, you should overlook our swollen egos and see:https://t.co/O6TBWrxDzm

— John McAfee (@officialmcafee) March 30, 2018
In fairness, it's not as if you are paying for nothing. Research has found that any coin he promotes also instantly increases in value. One Tweet from him has even seen certain coins increase in value by over 350%. The real question is though, should the value be increasing when John McAfee is being paid just to promote it.
How legitimate are these promotions?
What does come into question is whether John McAfee vets those who pay the fee or whether he simply accepts it as a form of advertising. The latter would be a little concerning, to say the least. He has, however, shown some restraint on his feed by removing the 'coin of the week' post after it got taken over by spammers.
What do you think? Is it right that he charges for promotional posts given his position? – Let us know in the comments!