John Romero Releases New Doom 2 Map to Raise Funds for Ukraine
---
---
---
Peter Donnell / 2 years ago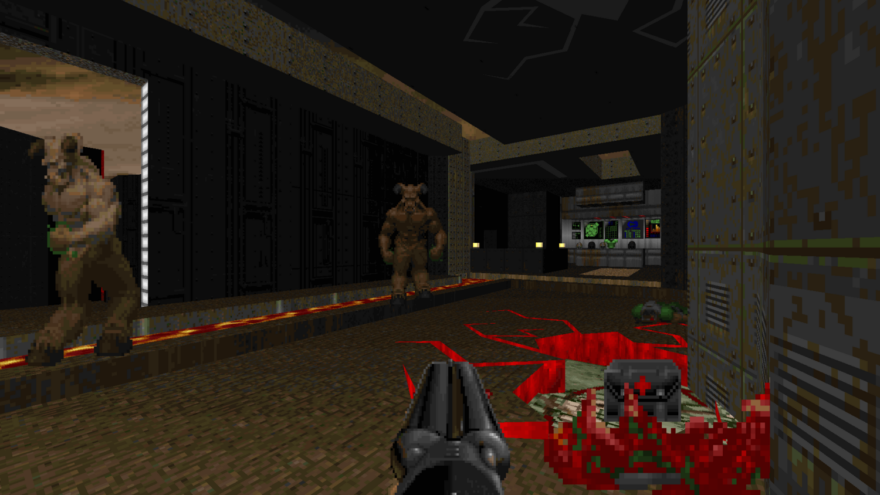 What's happening in the world right now is pretty messed up, and while some people can donate time and various skills to help, others have been donating funds. However, while a Doom 2 map may not seem like it can help the people of Ukraine, well, prepare to be surprised. Gaming legend John Romero has just released a new map/level for the classic shooter that kickstarted a gaming revolution. The id Software game Doom 2 was first released back in 1994 and I can still remember playing it on a
(for the time) high-end laptop when I was just 10 years old. Good times!
Doom 2 Map
The new content for Doom 2 is called One Humanity. One Humanity is Romero's first new DOOM II level since the original release back in 1994, so this is a pretty special occasion for the Doom community and gamers in general.
Romero is looking to help the people of Ukraine by selling this map. Albeit, 100% of the proceeds will go toward the support of the Ukrainian people. The money will go towards Red Cross and the UN Central Emergency Response Fund to aid in the humanitarian efforts there.
For your five Euros investment, you'll get the .WAD file, and a text file, so it's all pretty straightforward stuff in terms of installation of the content. Of course, you must have an original copy of DOOM II and a modern source port to play One Humanity. However, these things are easy enough to do, and you can grab your copy of One Humanity here.