Johnny Depp to Portray John McAfee in Movie Biopic
---
---
---
Ashley Allen / 6 years ago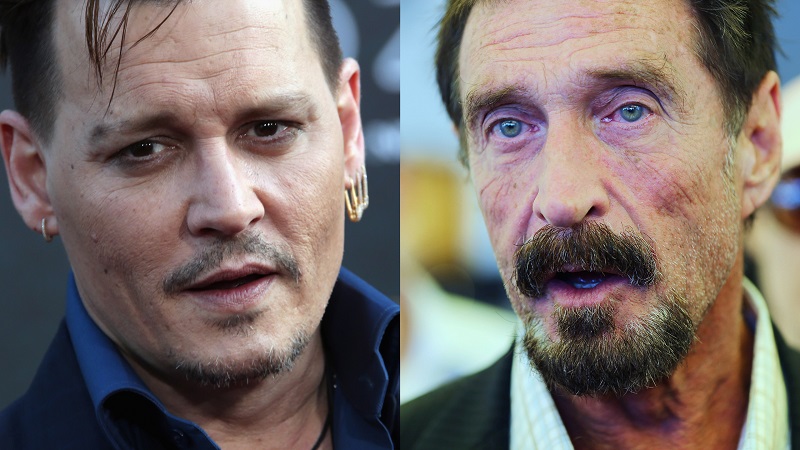 Hollywood is making a biopic about a particularly tumultuous period in the crazy life of computer security expert and professional blowhard John McAfee, and who better to play him than big-screen kook Johnny Depp? Depp, famous for playing charmingly unhinged characters, from Edward Scissorhands to Hunter S. Thompson's proxy Raoul Duke in Fear and Loathing in Las Vegas and Captain Jack Sparrow in the Pirate of the Caribbean series, has been cast as McAfee in King of the jungle, according to Deadline.
"CAA will soon take to the town King Of The Jungle," reports Deadline's Mike Fleming Jr, "with new client Johnny Depp attached to play computer virus magnate-turned-accused murderer John McAfee as he takes a Wired magazine writer on a darkly comic Apocalypse Now-like tour at his Belize compound, a trip filled with paranoia, machine guns, sex and murder. Glenn Ficarra & John Requa will direct a script by Scott Alexander and Larry Karaszewski."
Writers Alexander and Karaszewski most recent success was last year's critically lauded FX miniseries The People vs O.J. Simpson: American Crime Story. The pair previously worked with Depp on Tim Burton's 1994 eponymously titled Ed Wood biopic. Ficarra and Requa are responsible for comedies Bad Santa, Crazy, Stupid, Love, and I Love You Phillip Morris.
McAfee's most recent (mis)adventures include putting himself forward as the Libertarian candidate for President of the United States of America and being accused of a second murder.
Image courtesy of Gizmodo.