Jump Force Release Date Is Finally Confirmed
---
---
---
Mike Sanders / 4 years ago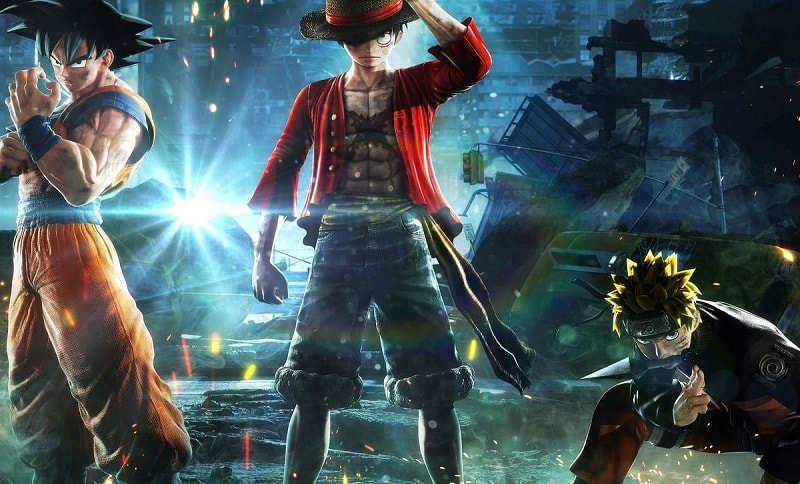 Jump Force Release Date Is Finally Confirmed
In terms of upcoming game releases, I've had a bit of a beady eye on Jump Force. Being a bit of a huge anime fan (more than Manga- Sorry to disappoint you, purists) the game piqued my interest simply based on the fact that it has a massively impressive roster of characters. It's no exaggeration to say that loads of the biggest anime figures of the last 20 years are included in this game.
In regards to an actual release date though, Bandai Namco has remained a little tight-lipped on the subject. Earlier this month we at least were finally told that the game would release in February 2019. While that was a help, we were still not given an exact release date.
Well thanks to the release of a brand new trailer, we finally know when it is coming out! Yes, an exact date!
So… When Is It Coming Out?
Jump Force will release for the PS4, Xbox One and PC on February 15th 2019. Yes, this fantastic-looking fighter game can be yours as a belated valentines day gift to yourself. Well, you could try buying it for your partner, but that's risky territory.
Based on the trailers and screenshots we've seen to date, I can't help but get excited about this. I think it's fairly safe to say that while we have had some ok anime-based games, we're still yet to have a monster of a release. Having tried out the game earlier this year at Gamescom 2018, I was impressed then and based on this new trailer, I'm impressed now.
What do you think? – Let us know in the comments!