Kerbal Space Program Fan Creates Unique Controller
---
---
---
Mike Sanders / 3 years ago
Kerbal Space Program
Kerbal Space Program is a bit of a unique game for me. I love it, but I am absolutely terrible at it. Don't get me wrong, I've mastered getting things into space, I'm perfectly capable of getting lost in space, but the actual whole business of landing on planets I struggle with. It is with some coincidence that the subject has come to attention as I have only recently been playing this game again.
The absolute best I have ever managed is crashing into the moon (or Mun). In fairness, I consider that something of an achievement. I mean neither Nasa or Russia ever crashed anyone in the moon.
One major Kerbal Space Program fan has, however, taken things to the next level by creating their own custom controller for the game.
Custom Controller
People creating custom controller isn't hard a new thing. We have for years seen people create their own arcade style controllers and even despite officially supported ones being released, people continue to do so.
Kerbal Space Program is, however, somewhat of a unique game as there are many controls within that you can operate. Therefore, a custom controller, while completely unnecessarily, could still be useful and damn fun.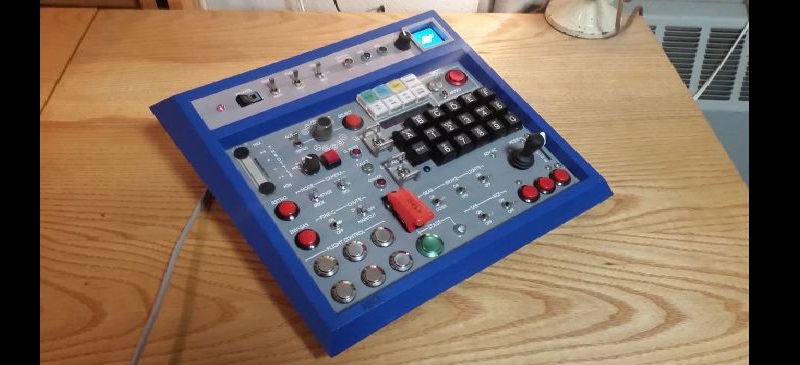 In a report via PCGames, a major Kerbal Space program fan, Nikolas Gamarra has created the custom board after playing the game for several years. A full picture storyboard of the creation can be viewed at the link here. He isn't, however, the first to create a custom controller for Kerbal. Apparently, the Reddit group has over 100 members who actively look to create custom controllers for the game.
Is the game worth playing
If you love technical builds which for the first 5 hours of play you will get completely wrong then yes. Why yes? Because you get to see the results of your failure in design, usually in explosive fashion. The game does, however, allow you to feel you are genuinely achieving milestones. There is nothing like the first time you successfully launch a rocket you designed and from there you have getting into space, orbit and then other planets.
As above, the best I have ever managed is crashing into the moon, but that being said that might be due to my cover all solution of 'if it doesn't work, add more rockets'.
What do you think? Have you played Kerbal Space Program? Are you a fan? Do you like the custom controllers? – Let us know in the comments!
Support eTeknix.com
By supporting eTeknix, you help us grow. And continue to bring you the latest news, reviews, and competitions. Follow us on Facebook and Twitter to keep up with the latest technology. Share your favourite articles, chat with the team and more. Also check out eTeknix YouTube, where you'll find our latest video reviews, event coverage and features in 4K!
Check out our Latest Video