After 10 Years, Kerbal Space Program has Finally Concluded Development
---
---
---
Mike Sanders / 2 years ago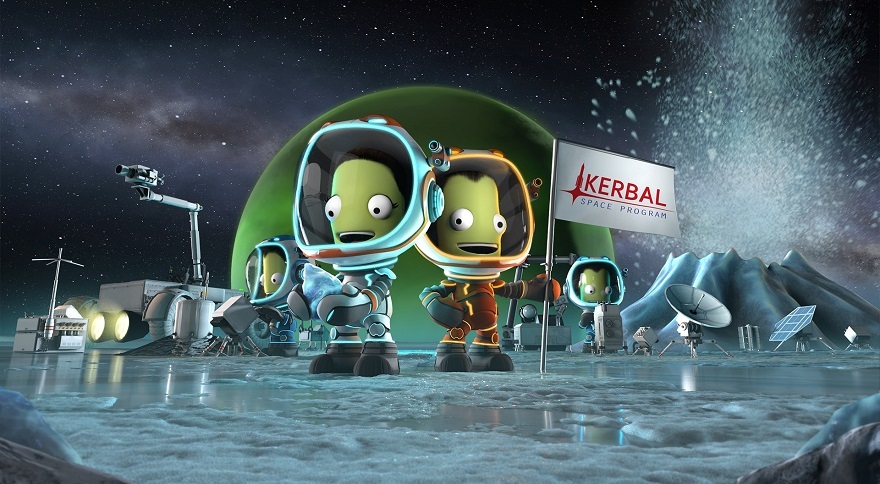 Ever since its release back in 2011 as an early access title, Kerbal Space Program has probably been one of the most consistently visited gaming titles I have returned to. It's not, incidentally, that I'm any good at it. In fact, more often than not, I consider a crash landing into the Mun something of a moderate success story. Taking its 'easy to learn/hard to master' design, however, I'm always tempted to go back, strap one more rocket onto my spaceship, and see if my next trip will fare any better.
After 10 years of development, however, it seems that all good things must eventually come to an end, and following a report via Eurogamer, the developers behind Kerbal Space Program have confirmed that work on the game has now officially been concluded.
Kerbal Space Program is Put into Dry Dock!
The news isn't honestly all that surprising, as last year it was confirmed that a significantly more ambitious sequel (Kerbal Space Program 2 – Trailer below) was in production. With development now concluded on the original game, the resources once applied to that game have now been reallocated to help ensure that its highly anticipated follow-up will be ready for launch at some point, either later this year or early 2022.
With that in mind, however, what we have in Kerbal Space Program at the moment is the finished product. Well, with a couple of exceptions.
Next-Gen Update
The only major upcoming change for Kerbal Space Program will be represented in a free next-gen graphical update for both the PS5 and Xbox Series X/S. With this scheduled for release in Autumn this year, however, that will pretty much conclude the final update and will officially put this exceptionally amazing title out to pasture.
If the mere mention of this game has, however, piqued your interest (presuming you've never played it before), then it is available now on PC, Xbox One, and PS4. – For PC users, you can check out the official Steam Store website via the link here!
What do you think? – Let us know in the comments!