KickassTorrents Mirrors Maliciously Taking Your Details
---
---
---
Gareth Andrews / 5 years ago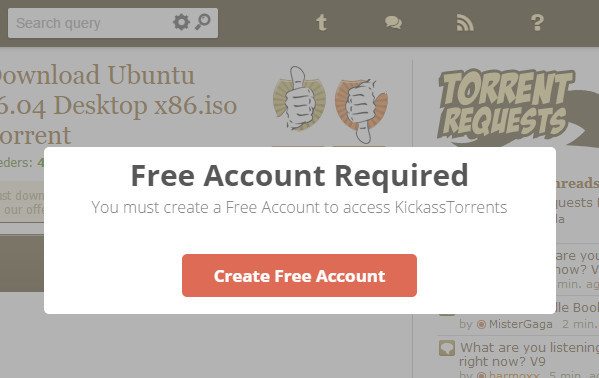 People love torrents. Be it to download a piece of software they own legitimately or to get a copy of Game of Thrones just hours after it airs on TV. KickassTorrents was a favourite location for many, but thanks to a court order the US Department of Justice seized the website and shut it down. Like many torrents and illegal sites, it wasn't long before mirrors appeared, some of which have been found to take more than they give.
One mirror, KAT.am, was again seized and shut down, only to have the domain surface claiming to contain a full copy of the original sites database. While the site follows the same design and looks, attempting to download anything will greet you with a "free account required" prompt.
Click on the link and it will direct you to a new page asking for your personal information and even includes your credit card details (why does anyone need this for a free site?). The site was made available for registration just after its seizure and for many, the transition may have been unnoticeable.
If you are using any torrent sites we advise caution for these particular reasons, but even more so when the sites contain illegal content, as these are often hotbeds for people to prey on others for information and profit.