Kim Dotcom is Still Building His Own Internet
---
---
---
Ashley Allen / 6 years ago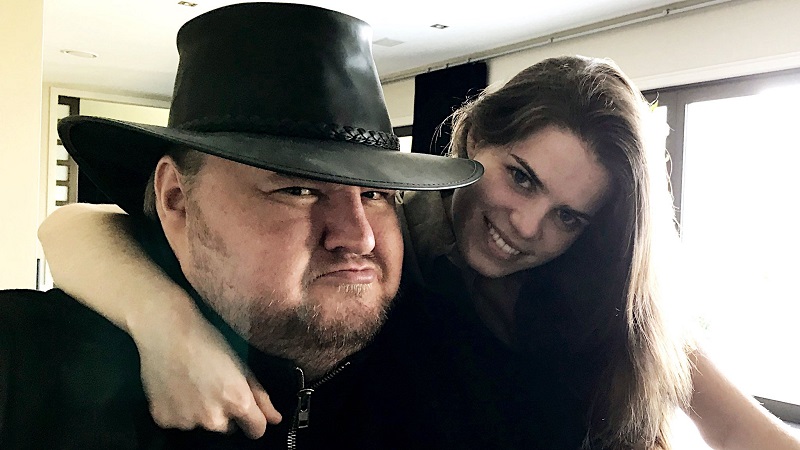 Two years ago, we reported that controversial web entrepreneur Kim Dotcom was working on building his own internet. Dotcom, who is currently fighting extradition to the US over piracy charges, claimed his internet – dubbed MegaNet – would be non-IP based, which render DDoS attacks, for example, irrelevant. Since he first spoke about MegaNet, though, there've been no developments. However, now, prompted by the ongoing Net Neutrality furore in the US, Dotcom reveals that MegaNet is still in the works. Don't get too excited, though: Dotcom estimates he's still a good half-decade away from launching the mobile network-based system.
Kim Dotcom – Still Building His Own Internet
Dotcom first spoke publicly about MegaNet in 2015. During the year's Sydney SydStart Conference, he told the audience, via video link:
"If you don't have IP addresses you can't hack the server, you can't execute denial of service attacks on gaming services or websites. Most importantly it will make it difficult for governments to invade our privacy. This entire network I'm working on is fully encrypted. It literally works from the people for the people."
Dotcom also warned, though, that MegaNet's early days would not offer a fully-fledged experience. However, MegaNet is designed to be egalitarian: the more you give the more you'll get out. He explained:
"In the beginning you set your restrictions. The default is no use of bandwidth, and only storage on your phone. But if you want to, it enables us to utilise some of your bandwidth. Users are fully in control. It's not costing them anything."
MegaNet's Development
Dotcom revealed on Twitter that MegaNet is still in development. However, contrary to his 2015 claim that his network would go live in 2016, he now warns we're 4-5 years away from seeing MegaNet:
"The current corporate Internet will be replaced by a better Internet, running on the idle capacity of hundreds of millions of mobile devices. Run by the people for the people. Breaking net-neutrality will only accelerate the adoption of a new network. But first K.im and Bitcache."
Incidentally, K.im and Bitcache are Dotcom's new file-sharing site and Bitcoin payment platforms, respectively.
The current corporate Internet will be replaced by a better Internet, running on the idle capacity of hundreds of millions of mobile devices. Run by the people for the people. Breaking net-neutrality will only accelerate the adoption of a new network. But first K.im and Bitcache.

— Kim Dotcom (@KimDotcom) November 22, 2017
"I have been working on this for a long time. Mobile networks and devices will be ready for this in 4-5 years. When it goes live our dream of true Internet Freedom shall become reality. The upcoming K.im and Bitcache apps can provide the initial critical mass for this new network."
I have been working on this for a long time. Mobile networks and devices will be ready for this in 4-5 years. When it goes live our dream of true Internet Freedom shall become reality. The upcoming K.im and Bitcache apps can provide the initial critical mass for this new network. https://t.co/SIdOV2Wt2f

— Kim Dotcom (@KimDotcom) November 22, 2017