Kinetic Tiles Hit Las Vegas Strip to Power Lights and Cameras
---
---
---
Peter Donnell / 6 years ago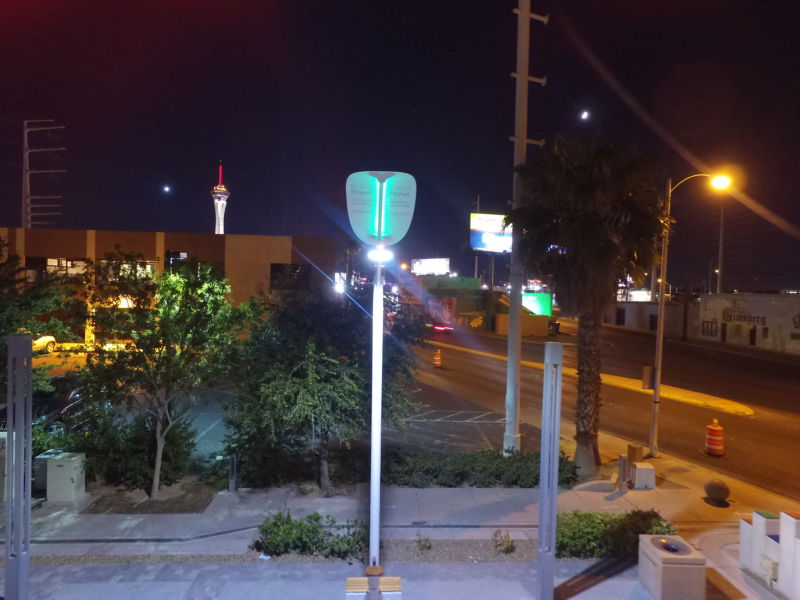 You walk down the street, one foot in front of the other, so far so good, but think of all that energy you're wasting? The kinetic energy from your footsteps isn't something you would normally think about wasting, but it turns out you can put it to good use without even knowing it.
EnGoPlanet has installed four streetlights on the Las Vegas Strip, but instead of using the power grid, they're powered exclusively by solar and kinetic energy. The solar panel is on top, and there are kinetic tiles on the ground around the lights. By simply walking on these tiles, it'll generate 4 to 8 watts of power, even more if people are jumping up and down on them all day.
The energy powers the lights, some sensors for smart monitoring, USB charging stations, some security cameras and they're even wi-fi hotspots. As another bonus trick, the LED lighting can even change colour, which could be used by events in the area to create a more unified theme on the strip.
"EnGoPlanet Smart Street Light. World's first Smart Street Lights powered by footsteps and the Sun. Beside efficient LED light this solution provides WiFi connection, charging station and real-time data via Smart Sensors."
If successful, we may be seeing more of those smart lights around the world very soon.