KINGMAX Announces the Entry-level PJ3280 M.2 PCIe SSD
---
---
---
Ron Perillo / 4 years ago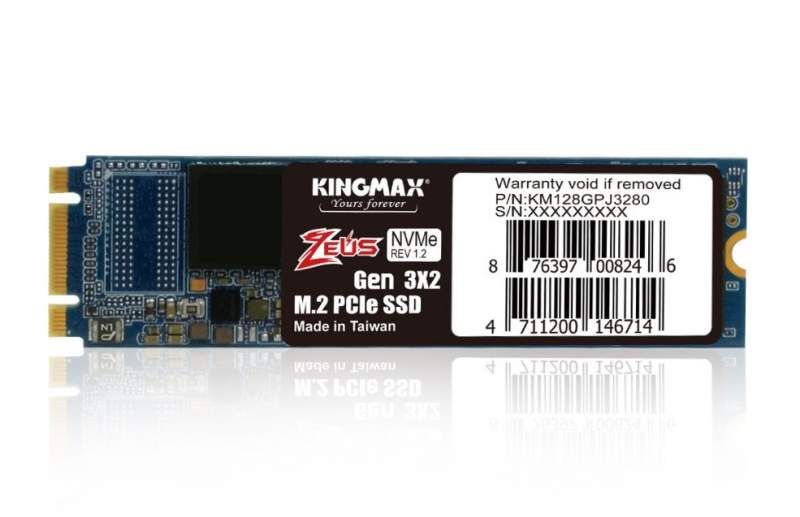 New PCIe SSD from KINGMAX
KINGMAX is introducing the PJ3280, an M.2 PCIe SSD which features 3D NAND and SLC caching. Although it does not have a DRAM buffer. This is the lower cost option to their PJ3480, utilizing PCIe 3.0 x2 speeds instead of PCIe 3.0 x4. It is still plenty fast compared to SATA SSD alternatives.
Since it is an M.2 drive, it also saves on space, requiring no cables to contend with to use. Simply install into an available slot which accepts a 2280 form factor M.2 and you will be set.
How Well Does the KINGMAX PJ3280 Perform?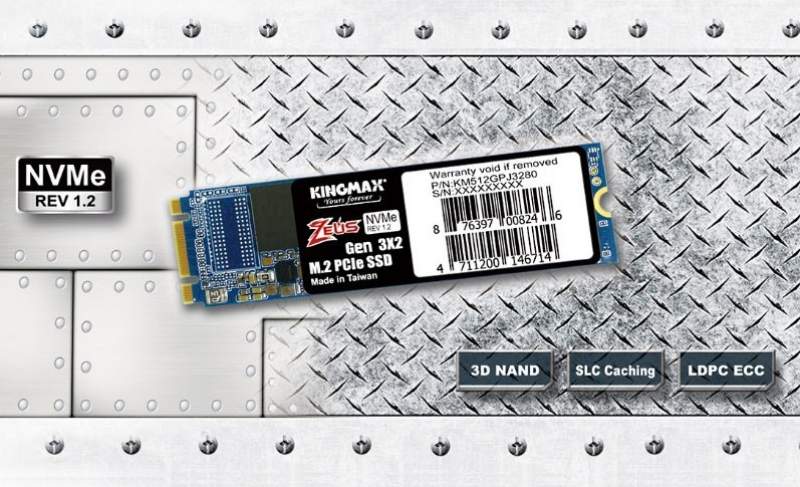 In terms of capacity, users can choose between 128GB, 256GB and 512GB models. Expect the read performance on the 512GB model to reach up to 1600MB/s, with up to 950MB/s write speed. The 256GB variant is slightly slower, but still plenty fast at 1550MB/s read and 850MB/s write. The lowest capacity version also has the slowest speed at 1450MB/s read and only 450MB/s write. This write speed is slower than most SATA SSDs but the read speed is close to 3x faster.
As for IOPS performance, the 128GB does up to 61,000 read and 83,000 write, while the 256GB version does up to 86,000 read and 83,000 write. Needless to say, the largest capacity 512GB version does the best at 90,000 read and 83,000 write.