Kingmax Announces Zeus Dragon DDR4 Series
---
---
---
Bohs Hansen / 5 years ago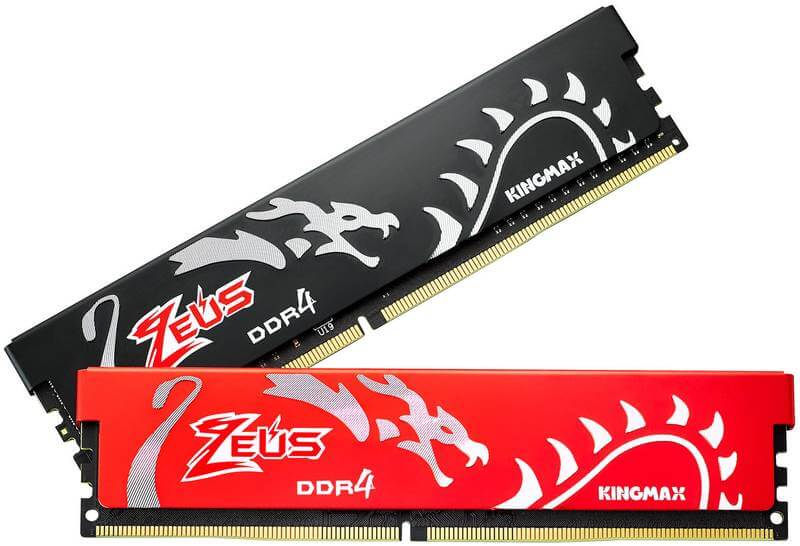 Kingmax has returned with a new series of DDR4 memory modules, the Zeus Dragon series. It has been around 7 months since Kingmax showed us their somewhat larger Zeus series and now it's time for a sleeker version. The new Zeus Dragon series isn't larger than any other heatsink-covered memory module, but it looks great. It is covered with a red or black aluminium alloy heat-sink which features a dragon emblem.
"Zeus Dragon uses the dragon symbol blending both Eastern and Western style. The luxurious etchings present the superiority of the dragon and display the assertiveness and dignity of royalty. The dragon is above all other creatures and has extraordinary power and stunning speed. Besides its shiny scales, its powerful magic is neck and neck when it fights against Zeus, the ruler of all gods, in order to protect the treasure."
Speeds and Latency
Kingmax didn't reveal a whole lot in regards to the latency, but we do get a list of available speeds. The new Zeus Dragon DDR4 series has 2400, 2800, and 3000 MHz modules. Naturally, the modules are JEDEC DDR4-compliant and feature Intel XMP 2.0. That makes them compatible with Intel X299, X99, Z170, Z270 and AMD 320, 350 and 370.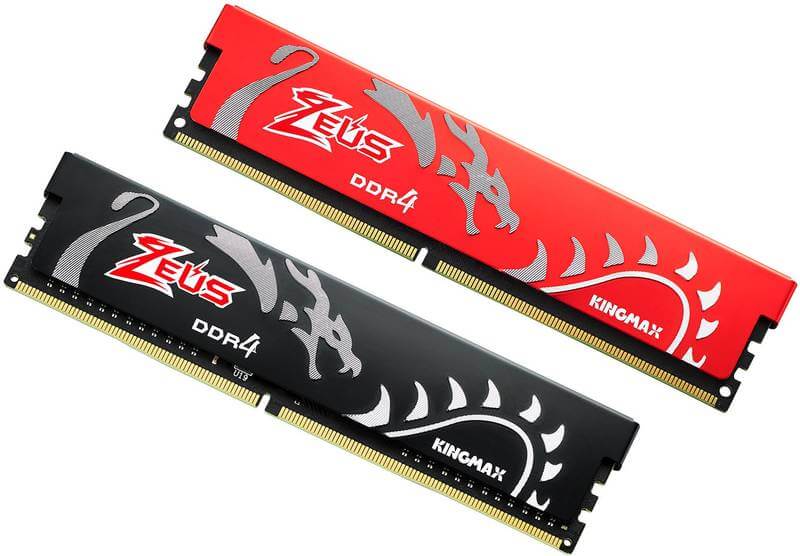 Heatsink Design
Kingmax Zeus Dragon DDR4 modules use an aluminium alloy heat sink to effectively dissipate the. Available in two colours, red and black, the modules feature the classic gaming colours. The dragon symbol is etched while the Zeus Dragon DDR4 logo and Kingmax branding compliment. Overall, quite nice looking modules, if you ask me.

Pricing and Availability
Kingmax didn't reveal a price nor an availability at this time.