Kingston DataTraveler 16GB Flash Drive Review
---
---
---
Chris Hadley / 8 years ago
Introduction
---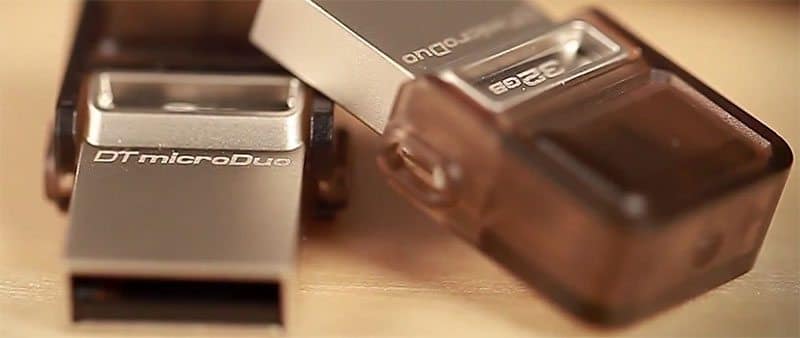 In many of my flash drive reviews I have mentioned that USB flash drives are so common these days that they are literally being given away to us and it is only once we move above the 16GB marker and over to USB3.0 compatible drives that we start to see the price rise up along with the performance. The basic recipe for a flash drive has barely changed – if at all in many years and this is simply a USB plug mounted on to a small PCB with a controller and some flash storage on the other end. Apart from the advances in performance, capacity and the maturity to the USB3.0 platform – a flash drive has always been a flash drive, but this has started to change as we are now seeing a new breed of flash drive come on to the market that is targeted for the mobile user as opposed to just the desktop and notebook user.
This new type of USB standard is called USB On-The-Go or USB-OTG for short. With mobile devices now becoming more integral in our lives, the need to have more storage to hand is greater than ever. For a couple of years now we have seen wireless hard drives flowing of the shelves and whilst they offer up a simple solution for expanding your storage capacity, they are not exactly small and they are not necessarily the cheapest way to solve the problem. An alternative solution to expand the storage capacity on a number of devices is to insert a microSD card, but once again this is not always possible with many products not having microSD card readers on them. Across every mobile device however there is one option that is available to work with – USB.
MicroUSB is virtually standard on every mobile device that one can get today and with the Android OS now as feature rich as ever, support for the next generation of USB storage is starting to be rolled out, giving users a hassle free way of accessing their data on the go. The DataTraveler microDuo that I'm looking at today is Kingston's first native USB-OTG flash drive and this support is provided through a microUSB port on one end of the drive whilst a full-sized USB jack on the other end allows the drive to be used in the traditional manner in a desktop or notebook system.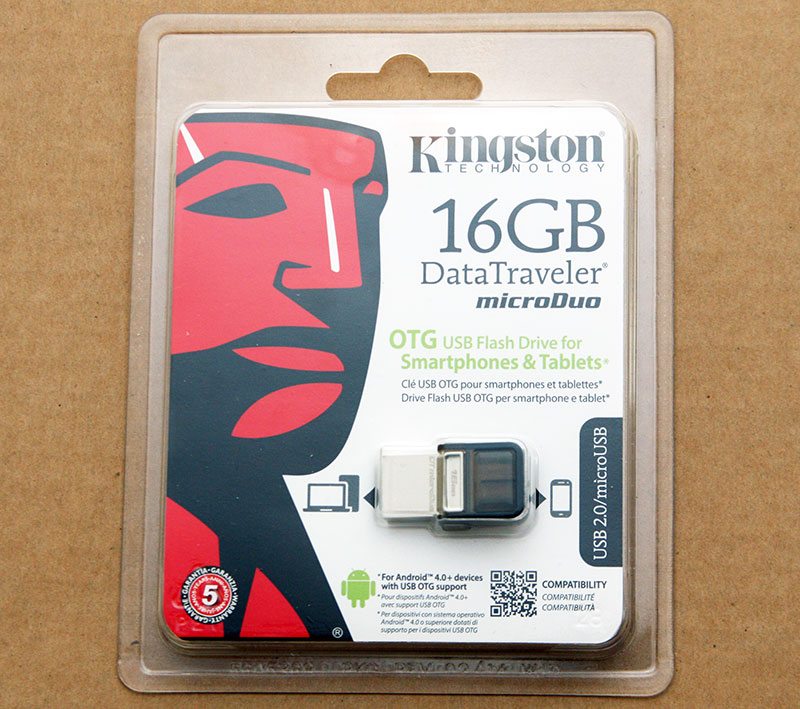 On the front of the microDuo packaging, Kingston are keen to accentuate the OTG capabilities of the drive, showing its dual USB port connectivity for desktop and mobile devices.