Kingston DataTraveller Locker+ G3 & HyperX 1TB Flash Drive On Show At Post-CES Event
---
---
---
Chris Hadley / 9 years ago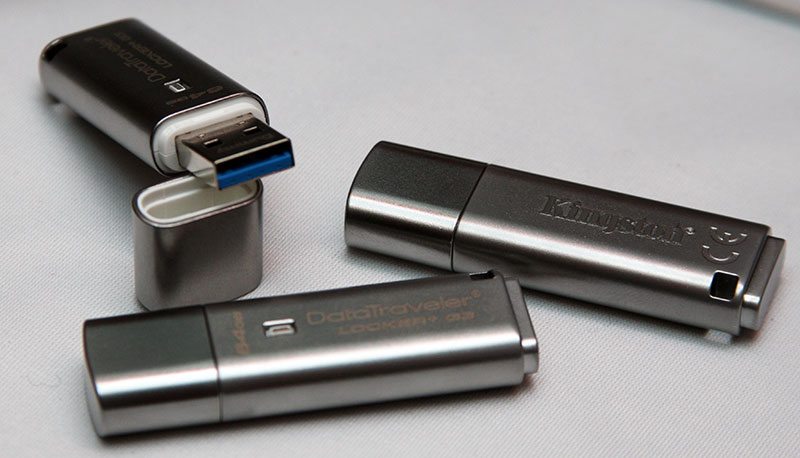 Whilst we have seen a lot from Kingston at this years Consumer Electronics Show, but this is not to say that they have shown us everything that they have to offer. Part of the reason why we see one or two things crop up just after CES comes down to development. If Kingston were to put everything together and launch it all at the same time, then there is a high chance that something will get missed out or not given as much exposure as something that is a little more revolutionary or performance pushing. This is the reason why only a few weeks after one of the years biggest tech shows Kingston are holding a smaller, more select event where they can focus their attention one a small group of products that they want to give a small push into the market and with the number of products more concentrated, the exposure that they will get from these is more defined as opposed to being lost in a stand or suite overview for example.
One of the few products that they have got on show, and the one that this mini-event is mainly pushing out is the all new DataTraveller Locker+ G3. Now whilst we have seen a wide range of drives come on to the market under both the DataTraveller name and also having the G3 tag, the Locker+ is a drive that is a little more unique with a feature that not too many drives tend to have on the market; namely encrypted storage.
Now when we think about data encryption and storage, people tend to think about the internet and systems that hold personal information about ourselves, but on the consumer end of the market, there is still the demand for secure storage to ensure that data and information cannot fall into the wrong hands. Flash drives are one of the more common pieces of consumer hardware that we tend to misplace or lose entirely and if this drive holds valuable data, either personal or in relation to a business, there is the slight potential that the damages could be far greater than expected. As a result this is the whole reason why we are seeing encrypted drives come onto the market.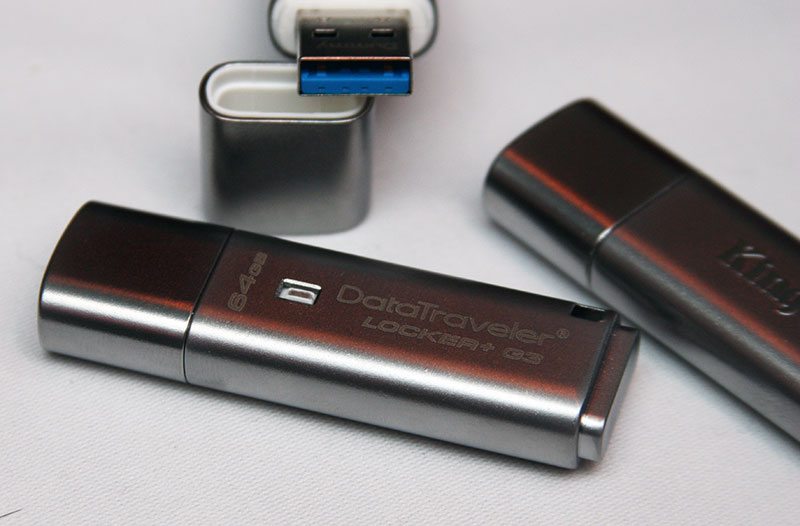 To join this growing market of secure flash drives, Kingston are unveiling the new and improved DataTraveler Locker+ Generation 3 drive. With capacities ranging from 8GB through to 64GB and offering read and write speeds of up to 135MB/s and 40MB/s respectively, the thrid generation drives offer better capacities and faster speeds over the generation two secure drives that fall under the DataTraveler range. With faster speeds on offer, the new drive boasts a USB3.0 port and a sleek, rugged feeling all-metal housing with a massive 5-year warranty. Data encryption is made possible through an installation-free interface that runs directly from the drive, meaning wherever you go, you'll always have access to your data when you need it and the security when you need it the most.
The Locker+ G3 is available now and with prices starting at around £10 for the 8GB model, ranging up to around £45 for the 64GB drive, the drives are not only desirable, but also affordable as well. Watch closely on eTeknix as will have a review of this drive coming up very soon.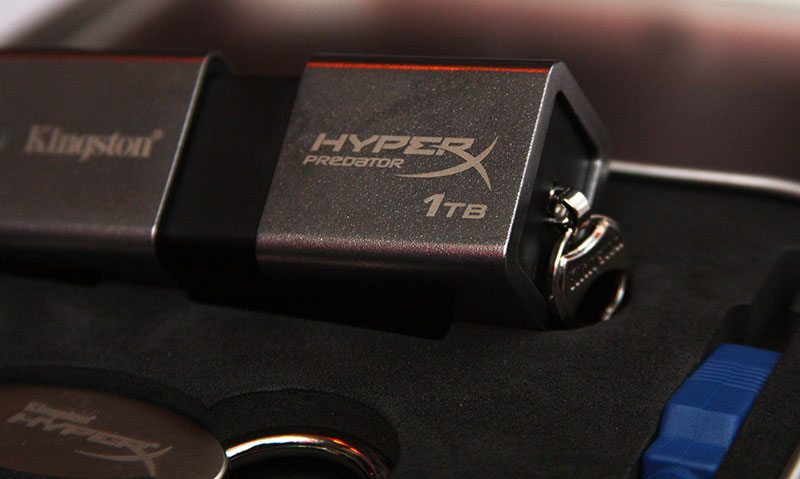 Whilst the Locker+ G3 was the the key product to see, there is one drive that Kingston have been bragging about for a number of months now and one that has dropped the jaws of many enthusiasts and pro-sumers around the world. This is of course the massive 1TB capacity that is packed into the HyperX Predator USB3.0 flash drive. We are no strangers to this drive, in-fact I was the first person that was able to get my hands on this drive for review and I have to give it to Kingston, the mind boggling capacity in such a small frame is one of last years greatest innovations and since its release, Kingston have seen a strong response from the community with a fair number of drives beings sold.
If you want to read more about the HyperX Predator 1TB, take a look at our full review where we have specs and performance benchmarks of this mega drive.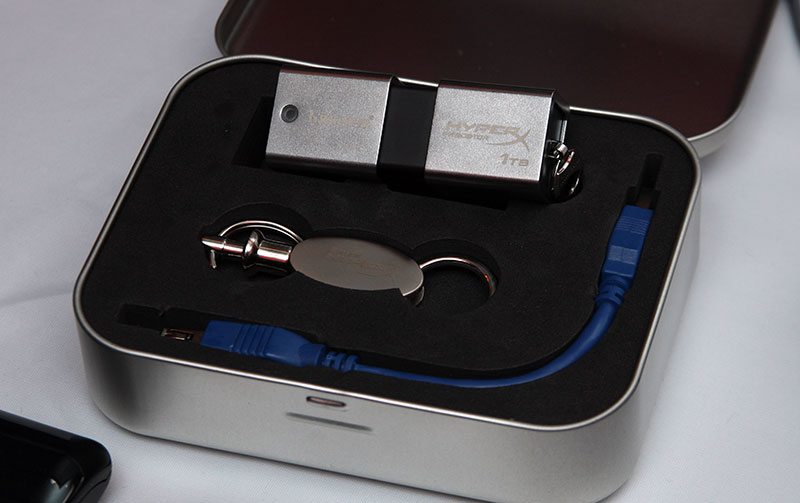 Images courtesy of eTeknix.com