Kingston Launch Web Assistant For Storage & Memory Upgrades
---
---
---
Chris Hadley / 9 years ago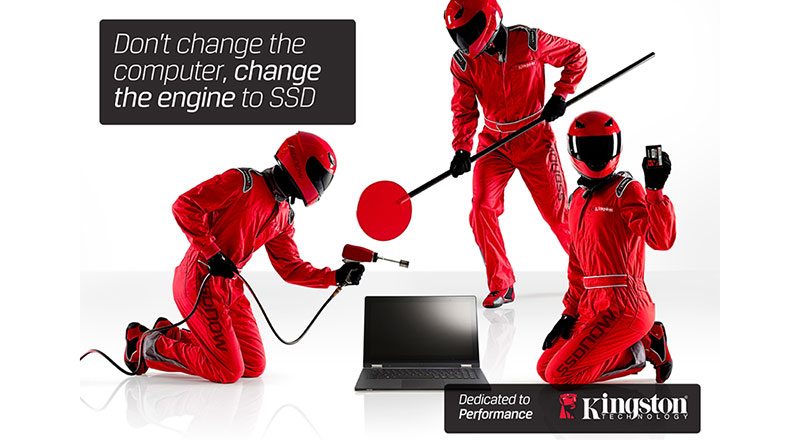 When it comes to working out the specification of your new gaming system or when you're looking to boost the performance of your existing setup, memory and storage are two of the easiest and most cost-effective ways of getting the most out of what you've got. Since the launch of the solid state drive only a few years back, we've seen desktop performance rocket up to a whole new level and as the processors and graphics cards progress to new heights, the memory kit is for most of the time forgotten about or underestimated. Whereas selecting the right graphics card for example is pretty easy, selecting the right memory kit for your needs is not as clear cut. When we take every memory kit that is on offer on the market (as well as the SSDs )and throw it all into one basket, the number of hardware combinations and possibilities, as well as price points that there are to choose from is monumental. With such a huge number of products on offer, how are you sure that the kit you're choosing is the right one for you?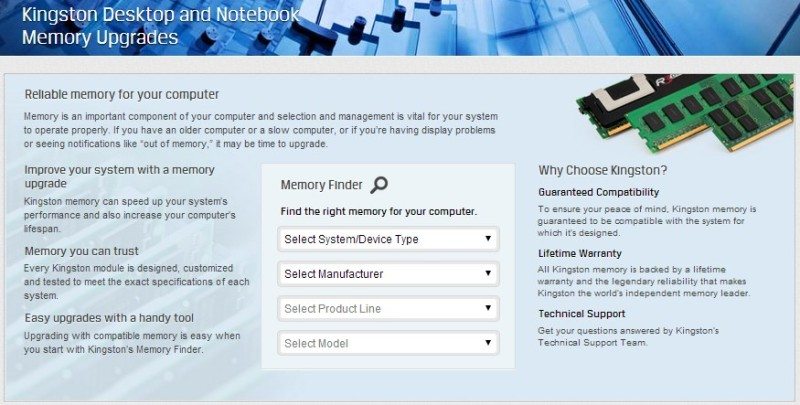 One way of filtering out the select products that would be suitable for your system would be to look around the review sites such as ourselves, where we show you some of the latest performance, mid-range and budget options that there are on the market, giving you an idea of what product you want to be ordering next. Whilst this is all fair and well, we have to be fair and honest and say that not everyone is going to want to go through piles and piles of reviews to see what is best for their needs, either because of the time it takes to read reviews, or because they're not that technically minded. We therefore see numerous users taking to our forums to ask what would be the best drive or memory kit for them to get for their system for XYZ price bracket, but what if there was an even easier option out there which could guide you through the selection process, showing you only the products which are best suited for your needs; a user with a gaming motherboard would ideally like a gaming memory kit to compliment the performance, whilst a typical home office user may want a budget kit which does what it needs to without burning a hole in the wallet.
Fortunately though Kingston have been busy working away over the last few months to develop a massive database of every motherboard, server, notebook and more; after which they individually select which of their memory kits and SSDs is best suited for that particular users needs with the option on offer to then purchase the hardware directly from Kingston and have it delivered to your door. These selection pages don't just cover the Windows platform, as Apple systems more commonly than not use very similar desktop components to those used in the rest of the market, we find Kingston offering up a good range of suitable kits for Mac users.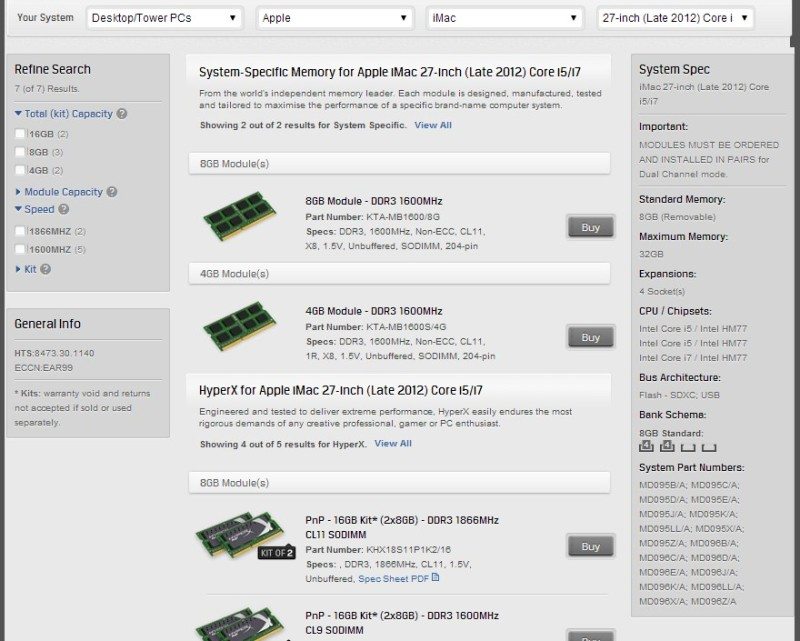 With the next generation of motherboards and processors only a short time away now, the time to upgrade is also very close and if you're not too sure on how to actually do the upgrade, fear not as Kingston have also got you covered. In addition to the massive web database and product selection tools, they also have a library of setup guides and videos on offer which take you through the upgrade process step-by-step, clearing any doubts or worries that you may be doing something wrong. With technology so far advanced compared to where it was a number of years ago, it is actually far easier to upgrade your system than it used to be.
Kingston don't just supply the retail market with components, they also cover the OEM market, providing a number of manufacturers products for direct use in their systems and to reflect this, Kingston also list the relevant upgrade kits for each of their OEM partners. Here are just a few of Kingston's partners:
So if you're a budding enthusiast who wants to know that they are giving their system the very best, or a non-technically minded home user who wants some guidance, head over to Kingston's Memory and Storage Search Page where you can find the right product and how to get the best out of your system – oh and did I mention that this information and help is TOTALLY FREE? Surely that deserves us giving Kingston a huge thank you to making your tech experience as good as possible.