Kingston Ultimate 600x 64GB Memory Card Review
---
---
---
Bohs Hansen / 7 years ago
Introduction
---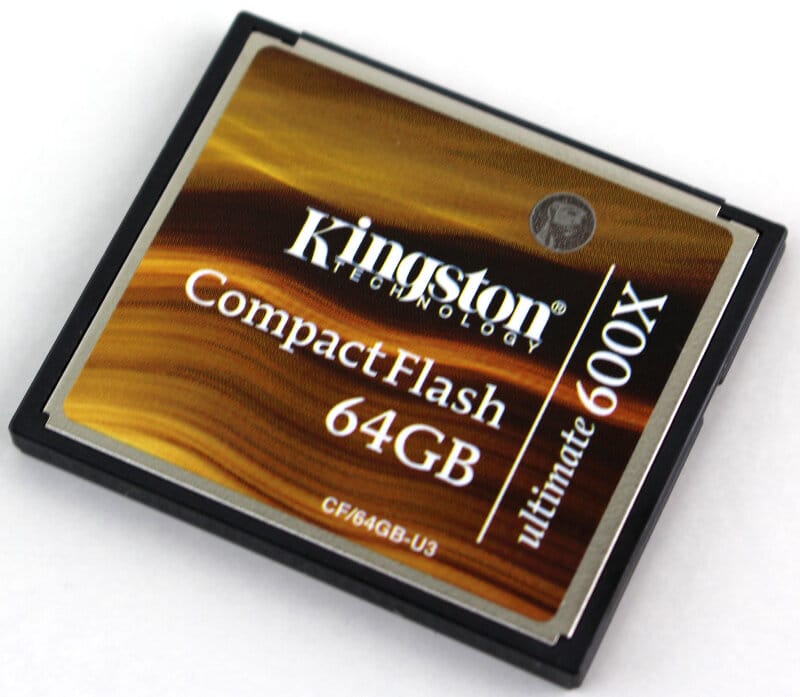 There are quite a few different types of memory cards on the market and thanks to Lexar and their Professional Workflow series I'm able to test almost all of them now. Today I'm starting off our new memory card reviews by taking a closer look at Kingston's CompactFlash Ultimate 600x card with a capacity of 64GB. Kingston also offers the CompactFlash Ultimate 600x as a 32GB model for those that don't need as much storage and would like a lower purchase price.

Professional photographers need Flash memory they can count on for even the most demanding shoots; When every image, every pixel, and every frame counts. A failing or bad memory card could cost you those moments and captures that you simply can't get back again, so this isn't a place where you should go for anything but the best. The CompactFlash Ultimate 600x offers a sustained write speed ratings of up to 600 times, hence the name 600x (600 times 150KBps), and it makes it Kingston's fastest card to support high-end digital cameras and other devices using CompactFlash.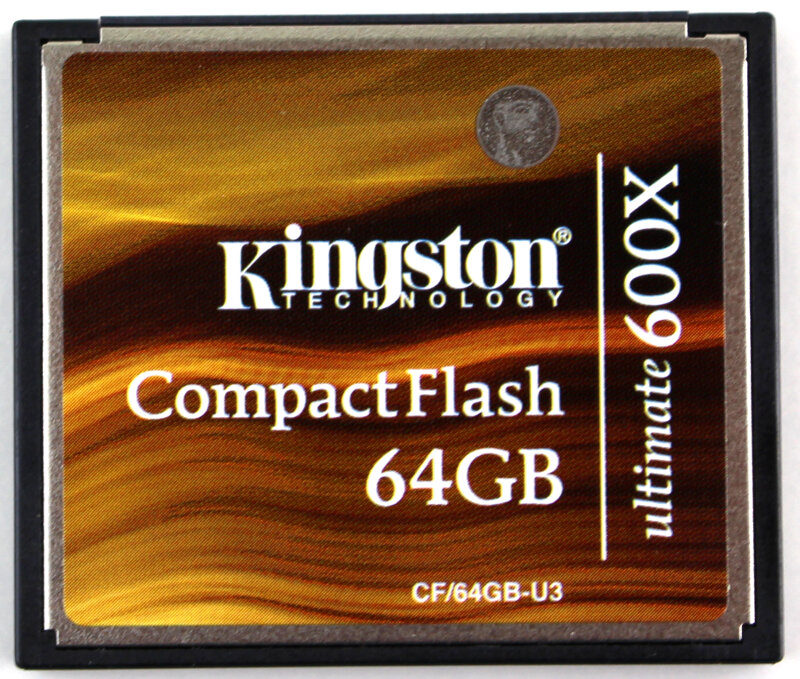 The card is designed to deliver superior results with fast data transfer and support for continuous shooting. The CompactFlash 600x card is rated for fast transfer rates of up to 90MB/sec when reading and writing. Especially the write performance has to be good on a card like this to support those burst shot actions in high resolutions. For added peace of mind, CompactFlash Ultimate comes with a bonus download of the data recovery software from MediaRECOVER. It lets you recover lost or deleted files and restore corrupt files on both Windows or Mac systems.
The CompactFlash Ultimate 600x is also a very economical card thanks to the auto sleep mode where it preserves the system battery life in the camera that you are using it in. The card has an operating temperature of zero to plus 60 degrees Celcius and a storage temperature rating of minus 20 to plus 85 degrees Celcius, allowing you to take your equipment into harsher environments.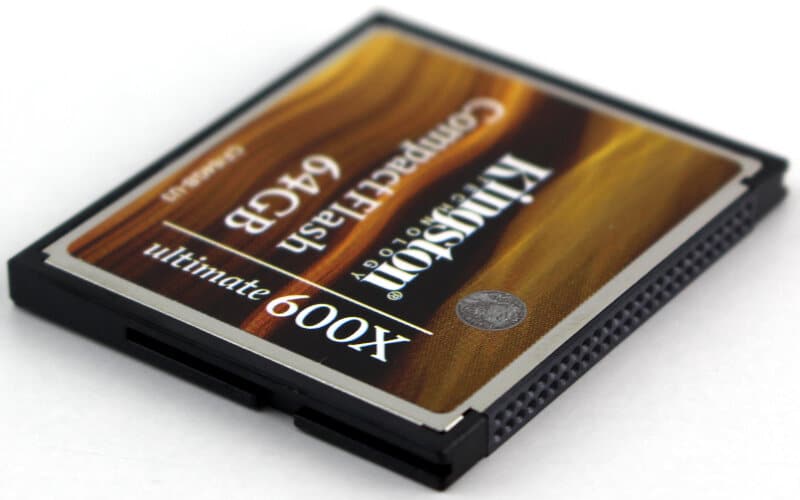 Kinston flash memory undergoes the strictest quality controls and every single card is 100 percent tested, allowing you to use the cards with a peace of mind. Kingston further backs this quality with the well-known lifetime warranty. So whether you are capturing and storing high-definition video or high volumes of images in RAW, JPEG, TIFF and other large file formats, the Kingston CompactFlash Ultimate 600x will be a great card.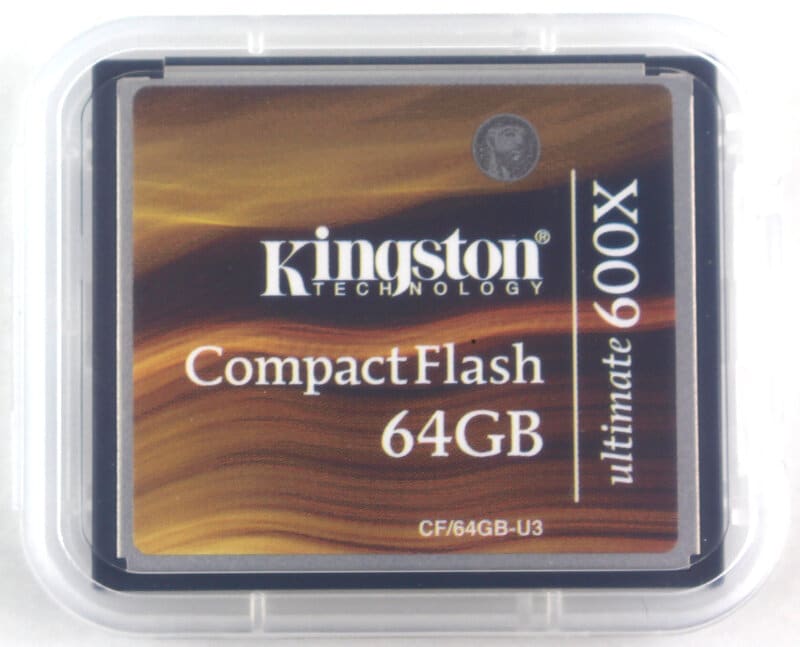 Two convenience factors added to the Ultimate 600x is the protective plastic case for the memory card as well as the ability to write a few notes on the rear of the card, helping you to keep track of what you've got stored on the card.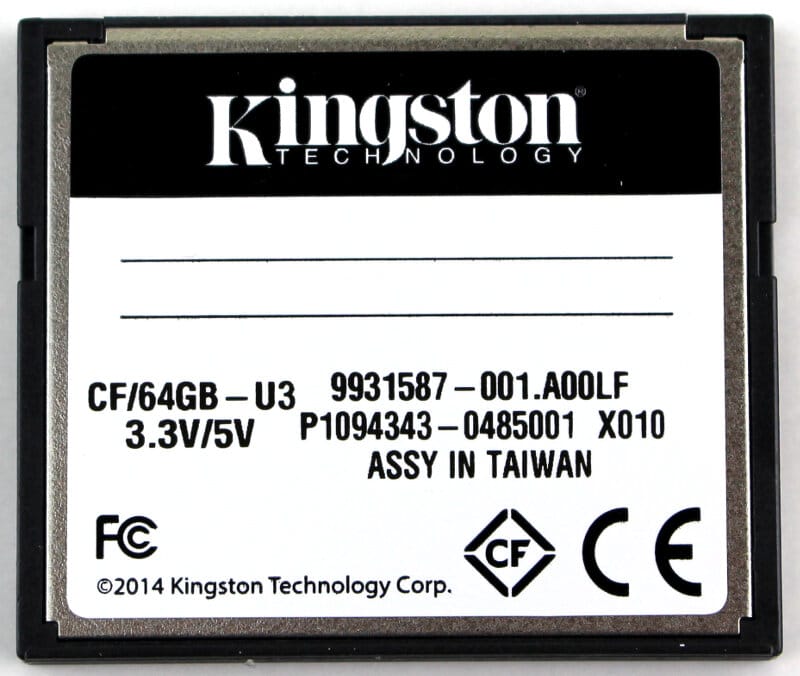 Features and Specifications
Supports burst mode and HD video
Speed Rating: CF/xGB-U3:
Speed: 90MB/s read, 90MB/s write
Capacities: 32GB, 64GB
Economical: auto sleep mode preserves system battery life
Recovery Utility Included: MediaRECOVER, Windows/Mac compatible
Dimensions: 1.43″ x 1.68″ x 0.13″ (36.4mm x 42.8mm x 3.3mm) – CF Type I
Operating Temperature: 32° to 140°F / 0° to 60°C
Storage Temperature: -4° to 185°F / -20° to 85° C
Guarantee: lifetime warranty
Package and Accessories
The Kingston CompactFlash Ultimate 600x comes in a simple blister package that showcases the actual card on the front along with the well known Kingston leaflet design.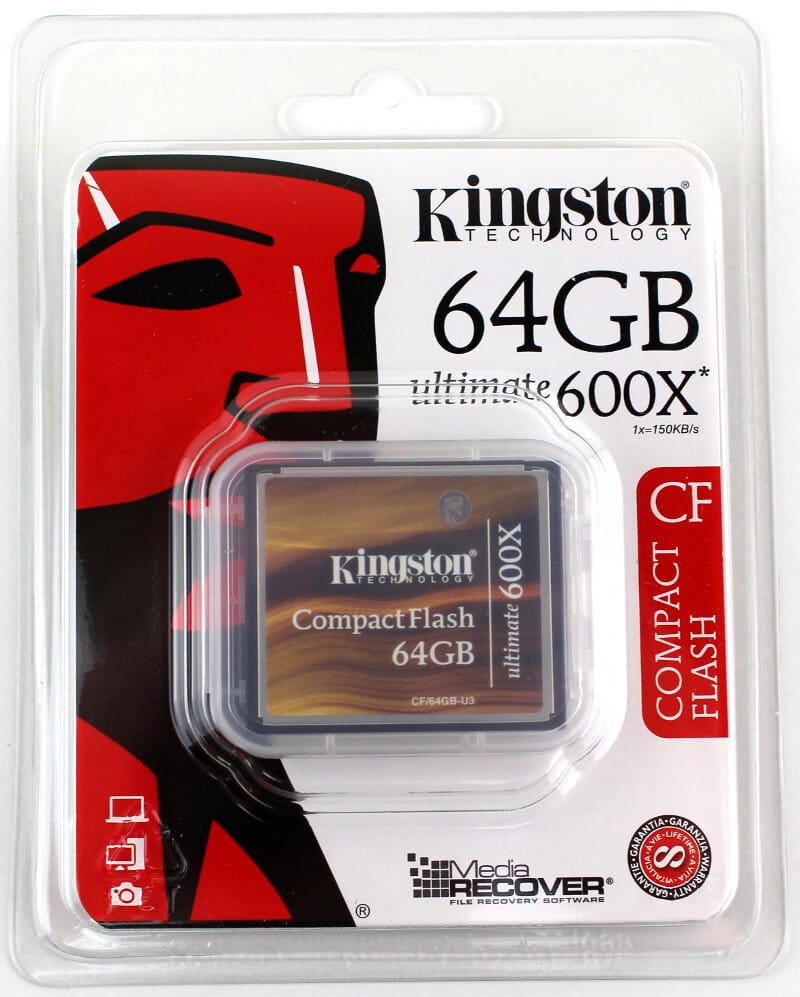 We can see a few more details we can see a few more details of the memory card on the rear of the package, provided in several languages. The compatible operating systems for the MediaRecovery software are also covered here.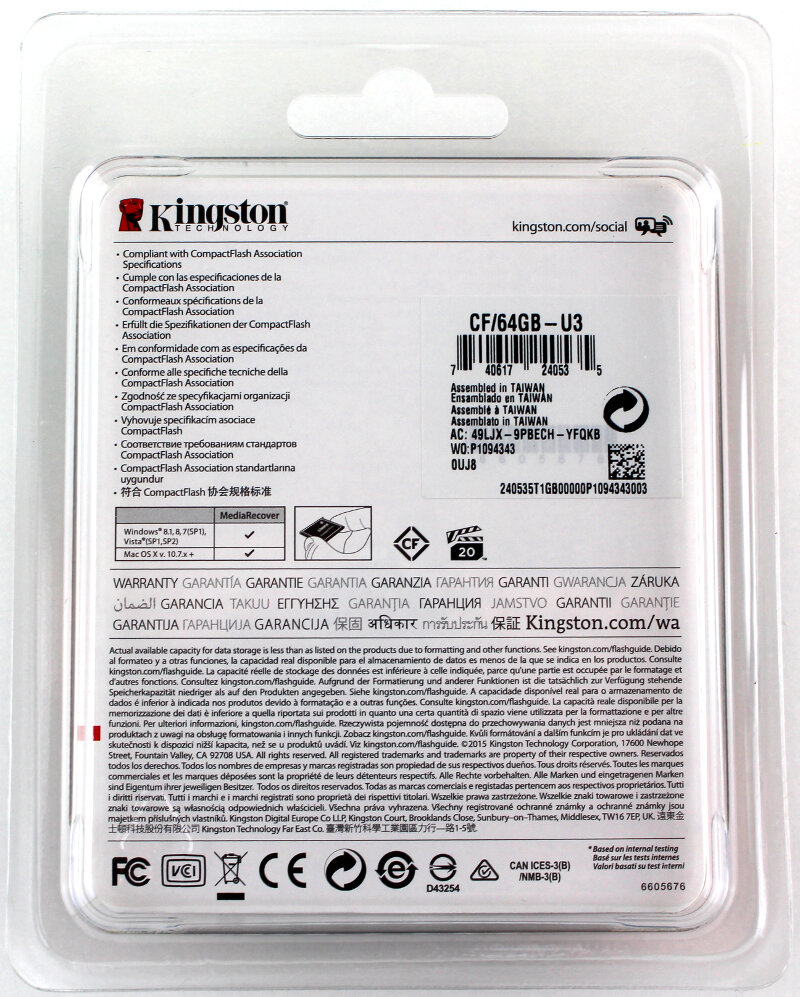 The inside leaflet folds out but doesn't hold much more information. Other than that, we only find the memory card in its protective casing inside the blister pack.