LaCie Announces 2big Dock Availability and Pricing
---
---
---
Bohs Hansen / 4 years ago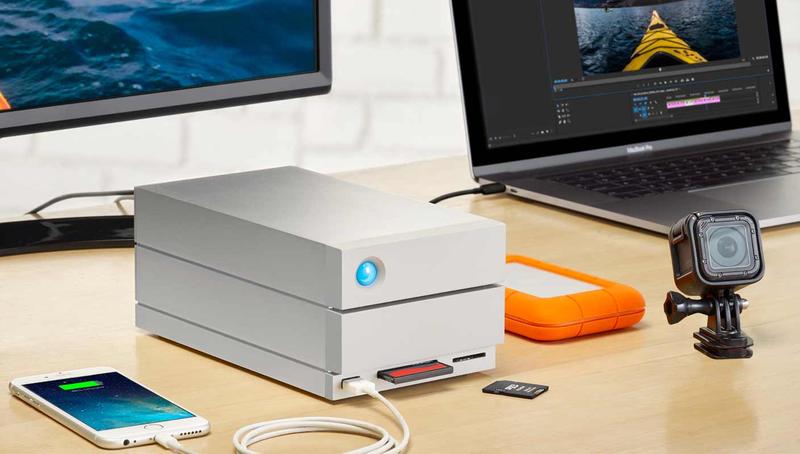 It has been a while since the public first got to see the LaCie 2big Dock and now it is as close as ever. LaCie announced both the pricing and the availability of these new units which I'm sure a lot of people have been waiting anxiously for.
2big Dock Pricing and Availability
Normally we put pricing and availability at the bottom, after all, we have to tell you what it is before the price even becomes relevant. But since this article is about just that, we'll move it to the top.
The official availability is set for October, with no specific date of the month given. That's just around the corner, so the wait is close to over. As for the price, that depends on the amount of capacity you wish it to come with. All LaCie devices are pre-installed, so there's no empty model. The MSRPs for the 8TB, 12TB, 16TB and 20TB models are £599, £729, £929, and £1149.
What makes the 2big Dock Unique?
At a first glance, the LaCie 2big is no different than any other external storage drive, but that shouldn't fool you. At its base, it is a 2-bay external storage drive, but it's so much more. It is also a full docking station at the same time.
The 2big Dock connects through Thunderbolt 3 which offers 40 Gbps throughput and daisy chaining. With it, you get so many options to connect everything with a single cable. With that in mind, the 2big Dock is an optimal solution for those with portable Thunderbolt 3 compatible systems.
The 2big Dock features USB connectivity, card readers, and even a DisplayPort. It can also charge your notebook at the same time as it serves you with its functionality. Pretty much an optimal solution.
Other key features include
Seagate IronWolf Pro enterprise-class drives and RAID optimisation for superior power management and reliability
LaCie RAID Manager that easily monitors system's health with audible alarm and email alerts
Efficient cooling with aluminium enclosure and thermoregulated fan for professional reliability
A five-year limited warranty