LAPD Arrest Suspect in 'Swatting' Hoax That Led to Shooting Death
---
---
---
Ron Perillo / 6 years ago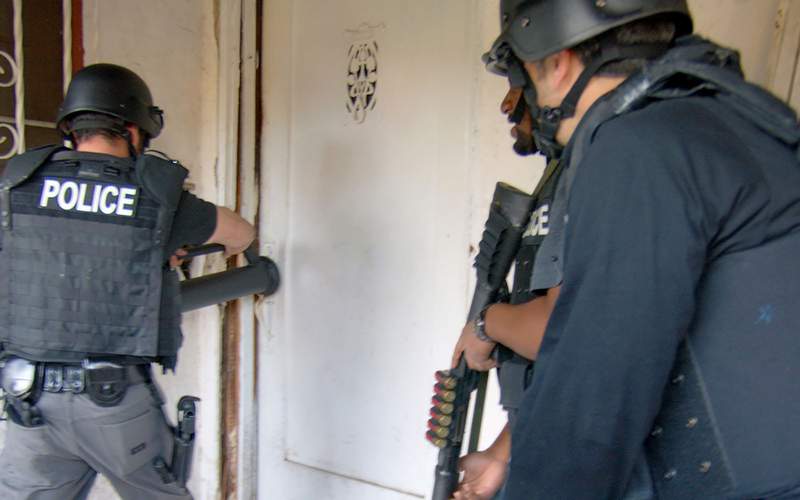 The Los Angeles Police Department has now arrested 25-year old Tyler Raj Barris. This is for his involvement in a "Swatting" hoax, which eventually led to the wrongful death of a Kansas man Andrew Finch. Four officers surrounded the house, but one officer fired on Finch as he got out of this front door. Finch was simply checking out why the police are surrounding the house but he died from that gunshot wound.
That officer responsible for the shooting is now on administrative leave with pay. Meanwhile the Wichita police is investigating what led to the firearm discharge. However, according to the police, Finch was not armed with any weapon at the time of the shooting. Finch is not known by the suspect. As it just happens that the Barris used the wrong address as his intended target.
https://t.co/ZCTqzucWwnhttps://t.co/FC0hyrUPwh

— chris (@Parasite) December 29, 2017
Suspect Now in Custody
As for Tyler Raj Barris, he is familiar to LA police since he has priors. In fact he has previously been arrested for phoning in bomb threats against a TV studio in 2015. Apparently he is also the one responsible for interrupting the MLG Call of Duty event in Dallas earlier this month as well. Engadget reports that Barris is now in LAPD custody, but no bail has been set yet. They are currently coordinating with Wichita police on the case.