Last Person on the Moon Passes Away
---
---
---
Ashley Allen / 6 years ago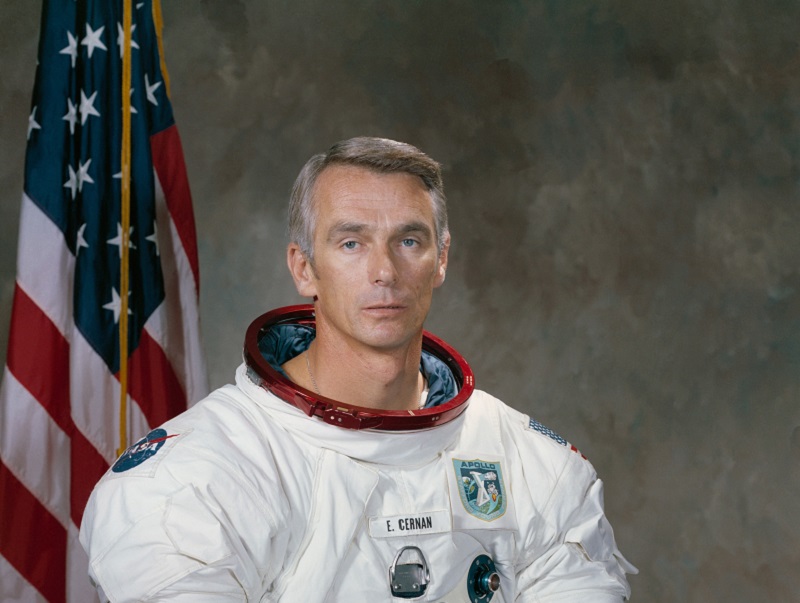 Eugene "Gene" Cernan, the last man to walk on the Moon, has died. Cernan commanded NASA's Apollo 17 mission in 1972 and, upon landing on Earth's Moon, logged more than 73 hours exploring the Lunar surface.
"It is with very deep sadness that we share the loss of our beloved husband and father," Cernan's family said in a statement.  "Our family is heartbroken, of course, and we truly appreciate everyone's thoughts and prayers. Gene, as he was known by so many, was a loving husband, father, grandfather, brother and friend."
"Even at the age of 82, Gene was passionate about sharing his desire to see the continued human exploration of space and encouraged our nation's leaders and young people to not let him remain the last man to walk on the Moon," the family added.
As the years passed since the Apollo 17 mission, Cernan expressed his increasing consternation that he was still the last person to walk on the Moon. Back in his 1999 autobiography Last Man on the Moon, Cernan sighed, "Too many years have passed for me to still be the last man to have walked on the Moon. Somewhere on Earth today is the young girl or boy, the possessor of indomitable courage, who will lift that dubious honor from me and take us back out there where we belong."
Even back in 1991, Cernan voiced his disappointment that manned Lunar missions had stalled. "I knew we wouldn't be back in ten years, but we're talking about as many as thirty-five or forty years," he complained. "And that's a generation and a half. The kids who are in grammar school now are the people who are going to be taking those trips back to the Moon and on to Mars. So we've got a generation in there that we've left in limbo."
"Truly, America has lost a patriot and pioneer who helped shape our country's bold ambitions to do things that humankind had never before achieved," NASA Administrator Charles Bolden said in a statement.