Latest Corsair Peripherals @ Computex 2015
---
---
---
Peter Donnell / 6 years ago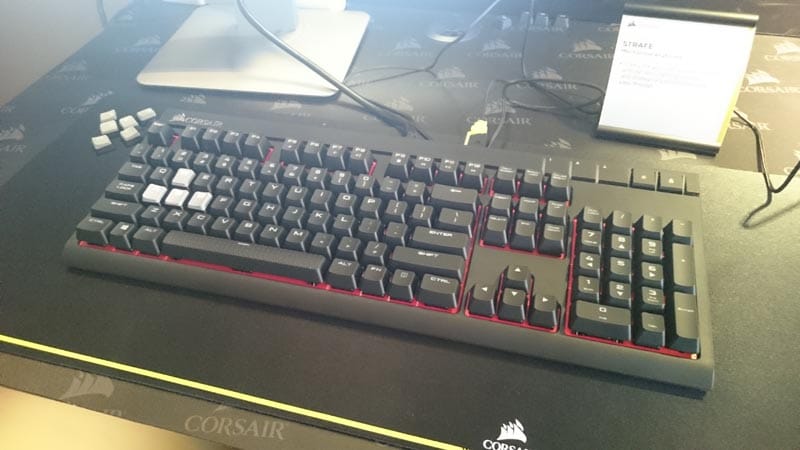 Computex 2015: The latest and greatest Corsair peripherals were on show at their suite and we especially like their new Strafe gaming keyboard. It features full LED lighting and while it's only fixed to red LED, it still features the same lighting engine as the new RGB keyboards, allowing you to code some stunning lighting effects. The keyboard is Cherry MX equipped, comes with multimedia keys, custom WASD key caps.
What's also nice to see is that the Corsair Gaming logo "tramp stamp" is completely gone from their range, now featuring the faster-looking version of the original Corsair logo. I'm sure this will please many fans out there.
Corsair had all of their popular gaming peripherals on display too, but their main focus was the Straif keyboard.