Latest Overwatch Patch Adds Group and Endorsement Features
---
---
---
Ron Perillo / 5 years ago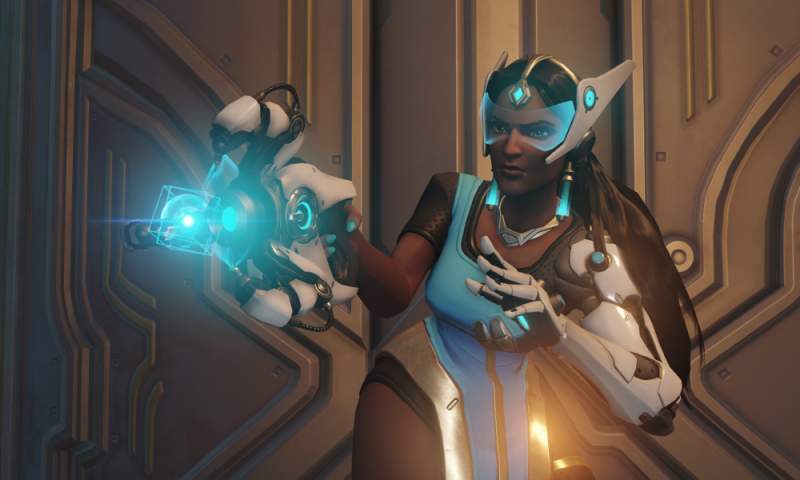 Massive Changes from Patch 1.25.0.1
Blizzard has rolled out patch 1.25.0.1 for Overwatch a day earlier than expected. This update brings massive changes not only to certain characters, but to the Lunar Horizon Colony map as well. Plus, it finally adds the much requested Group feature, and adds a new player Endorsement feature.
What is the Endorsement Feature?
Endorsements give Overwatch players a way to acknowledge other players for having a positive impact on their experience.Overwatch already has a reporting feature for those with poor conduct. However, this one reinforces positive behaviour and encourages others to be a better teammate.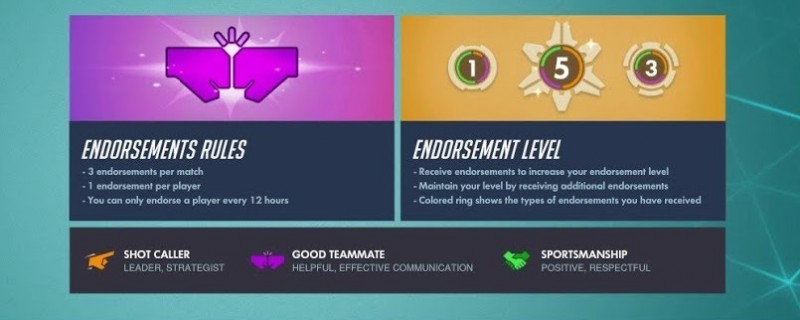 There are three primary endorsements available: one for general team coordination, one for good leadership, and one for sportsmanship. Players get a chance to endorse three of their teammates at the end of the match. These endorsements are colour coordinated and visible on the player's profile publicly. Plus, it levels up the more the player earns endorsements. Which lets other players know quickly whether the player will be a good teammate or not.
How Does the New Group Feature Work?
This one is the most long-awaited feature in Overwatch. Now players can essentially "role queue" by displaying a list of matches which require a certain role. Users can filter the list in a variety of ways, not just in terms of a single role as well. The interface is very similar to the custom game window, so users will quickly get used to the way it works.
It works not only for Competitive modes, but various game types as well. Players can even prefer voice chat and create groups for others to join themselves. Even players do not have a large friends list will be able to find and join groups they prefer.
What Other Changes Does the Latest Patch Bring?
The Horizon Lunar Colony map has been reworked significantly. This is not just minor room changes, but the layout, choke points and entrances are now different. It also has a much grimier "lived-in" look, complete with banana trees and soil inside. Point B also feels smaller and there is more colour variety in the station. Not just all white, shiny and new like with the original.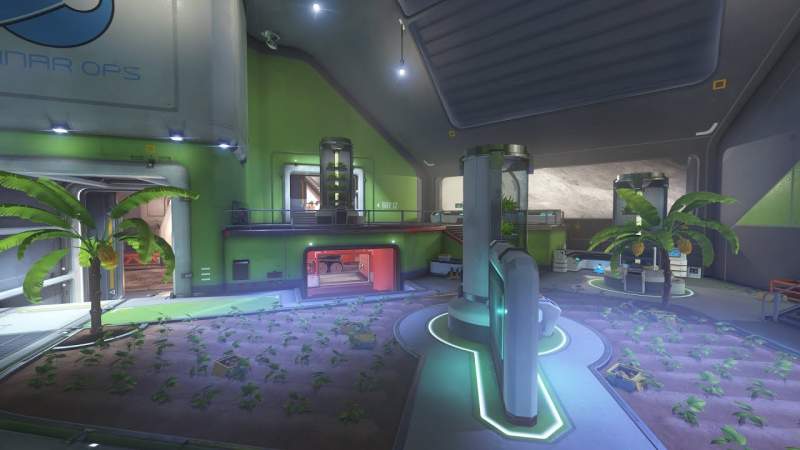 Orissa, McCree, and Doomfist get new updates to their game play as well, buffing their abilities in some ways. McCree's Deadeye effectiveness range has been increased to 200 meters from 75 meters for example. Orissa's Supercharger Ultimate now costs 15% less. Doomfist gets added shields with certain moves and 50% better movement speed when using his Ultimate.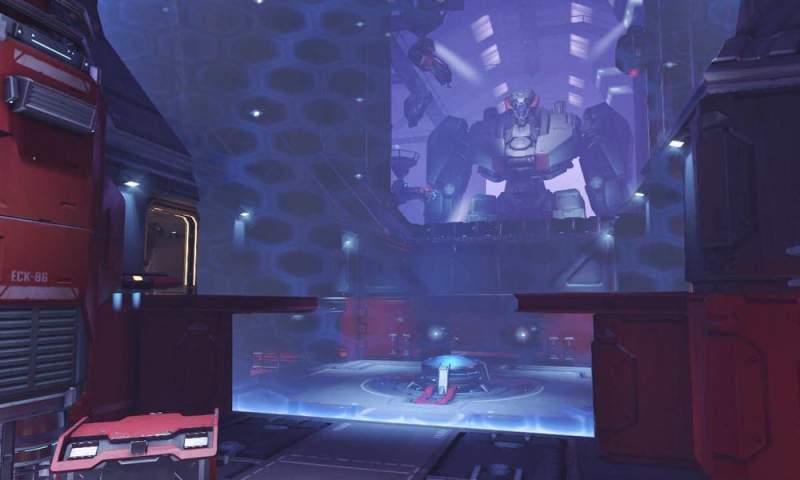 However, it is Symmetra who gets the most significant change. Her primary fire is no longer auto-tracking but just a straight line, similar to Zarya's primary. Her portable shield is also gone, replaced with a portable teleporter. Plus, her turrets have been reduced from six to three. However, they are much more potent and slows down enemy movement significantly. She also gets her third Ultimate, which is a massive 5000hp shield that lasts for 15 seconds. This shield goes as high up and as wide as any open space goes, so it is great for sealing critical choke points.
To read the rest of the patch notes, check out the official Overwatch patch blog.