The Latest Silverstone Raven Prototype Looks Incredible!
---
---
---
Peter Donnell / 4 years ago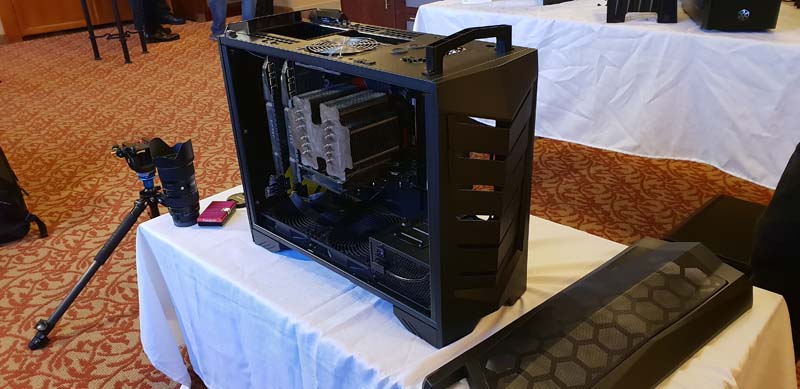 Silverstone Raven
The Raven series from Silverstone has always been one tuned to the enthusiast. They're great looking chassis but often tipped more towards practical design choices. More utilitarian than "gamers will love this" design choice. The new Raven Prototype is the perfect example of this ideal.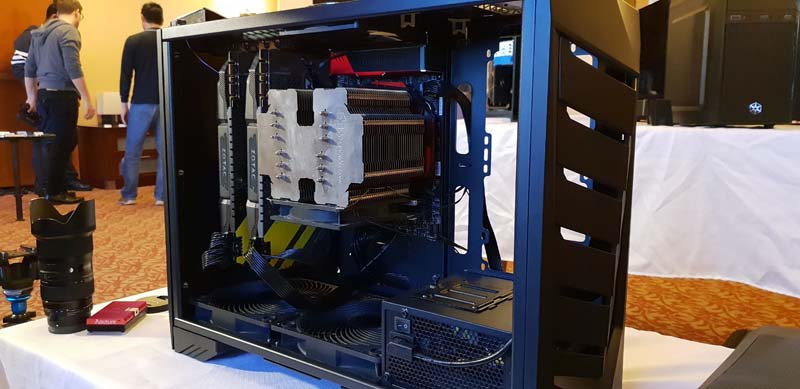 It features a rotated motherboard mounting, allowing for GPUs to be mounted vertically (exhausting upwards) in the chassis. Instead of the front to back airflow, the entire chassis airflow runs from bottom to top. This makes sense, cool air at the bottom, and warm air rises, giving you passive effect anyway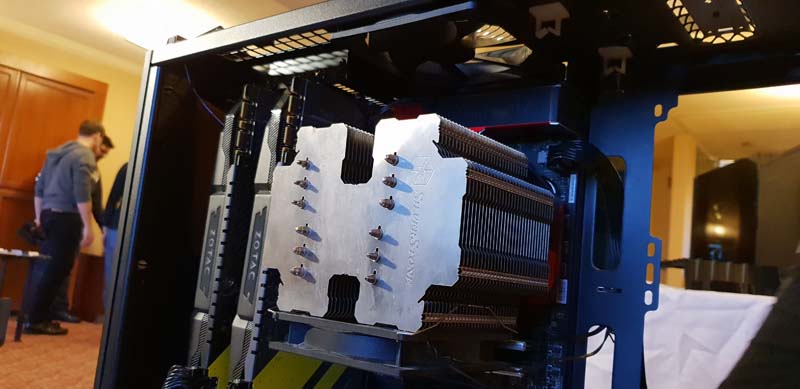 Passive isn't the power here though, with two of their monstrous 180mm Air Penetrator fans in the bottom, and a single 120mm in the top. At low RPM you still huge huge airflow and wide airflow coverage for all internal hardware. However, with those fans, you could kick up a small hurricane in there if you really needed to.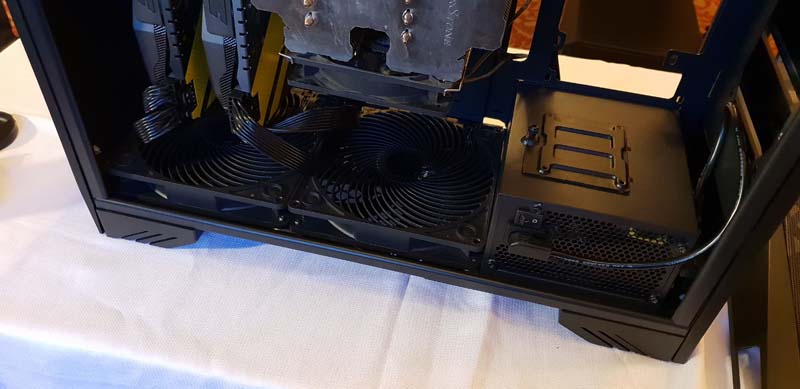 There's loads of room for custom loop in here, although we don't have final specs with this being a prototype anyway. What I can say, however, is that previous Raven's have been best configured with airflow vs liquid anyway.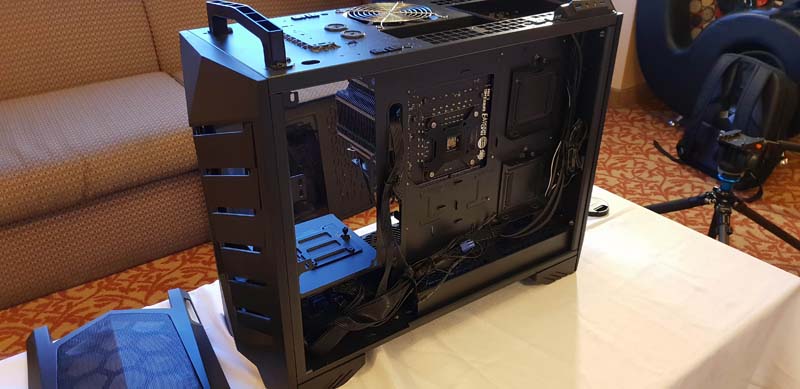 There's a vast amount of cable routing space, and there are also shrouds hiding the front and back of the chassis. Of course, the I/O of the motherboard is on the top, so that's hidden under a cover too.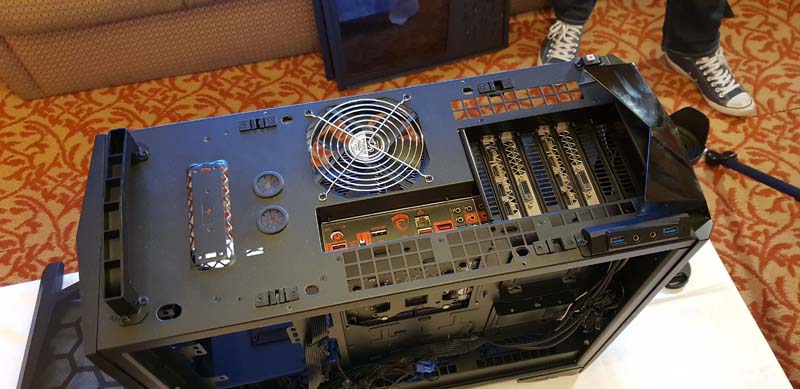 With plentiful dust filters, shrouds, and channels to hide cables, it's sure to be a very clean looking chassis. Even with the tempered glass side panel showing off your hardware too.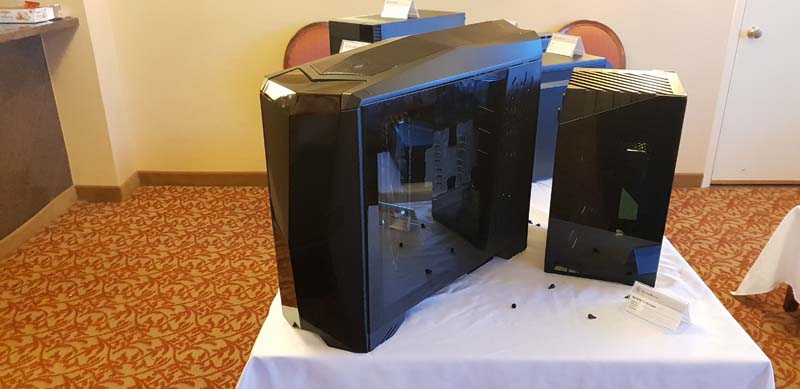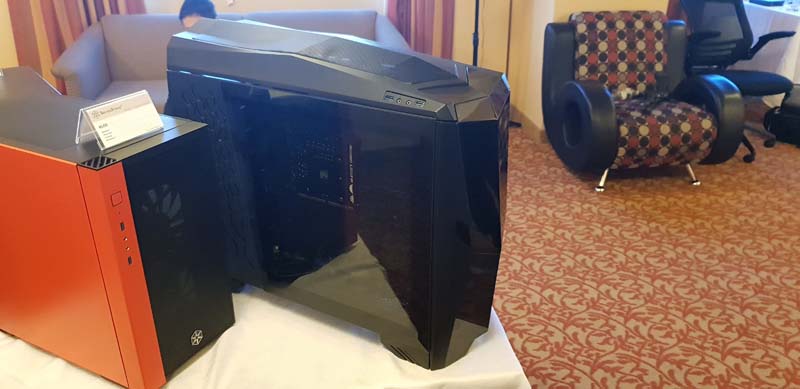 ---
CES 2019 Sponsors
We would like to thank our wonderful sponsors. We wouldn't be in Las Vegas without their support. Of course, this allows us to provide coverage of the show for you, our lovely readers!  So, thank you to all the wonderful people at SuperO (Supermicro Gaming), Arozzi, EK Waterblocks, Patriot, ASUS RoG, Silverstone, AKRacing, and 1MORE.
---
CES 2019 Coverage
We're here in Las Vegas once again, and we are checking out the latest technology and innovations presented by companies from around the world! Of course, for all the latest coverage from us at CES 2019 and beyond, check out our very own Facebook and Twitter pages. Furthermore, check out our YouTube channel for the latest 4K video coverage. Links provided at the bottom of the page. Want more CES 2019 coverage? Check out the eTeknix CES 2019 News Feed Here.