Latin American Nations Withdraw Ambassadors From Europe After Jet Incident
---
---
---
Ryan Martin / 8 years ago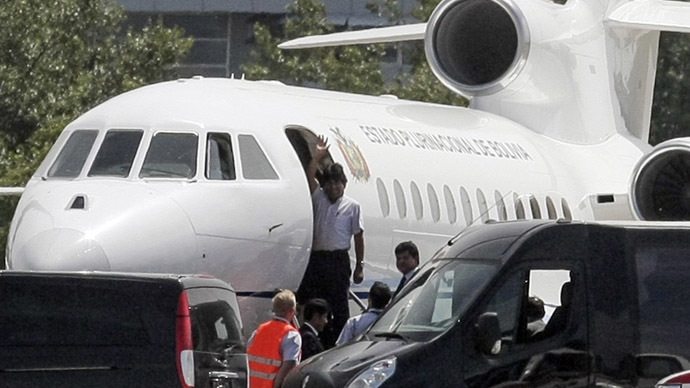 Russia Today reports that the backlash against Europe after the Bolivian Jet incident is now growing in Latin America. After having a serious emergency meeting already four countries have now decided to withdraw their ambassadors from European nations involved in the incident.
Venezuela, Argentina, Brazil and Uruguay will all withdraw their ambassadors from France, Spain, Portugal and Italy in retaliation against their decision to block airspace for Bolivian president Evo Morales and his state jet – pictured above.
Nicolas Maduro, president of Venezuela, stated that:
"We've taken a number of actions in order to compel public explanations and apologies from the European nations that assaulted our brother Evo Morales"
Both the UNASUR (Union of South American Nations) and trade-bloc Mercosur (Mercado Común del Sur) have condemned the actions of Europe as imperialist and neo-colonialist. This entire diplomatic spat has emerged from the belief that NSA whistleblower Edward Snowden was onboard the Bolivian State Jet. Since then the situation has escalated with the majority of Latin America condemning Western Europe and the USA, and many Latin American nations offering Edward Snowden asylum in protest.
Image courtesy of AFP Photo/Patrick Domingo