Lavabit Gave FBI 4pt Font 2560 Character SSL Keys, FBI Didn't See The Funny Side
---
---
---
Peter Donnell / 8 years ago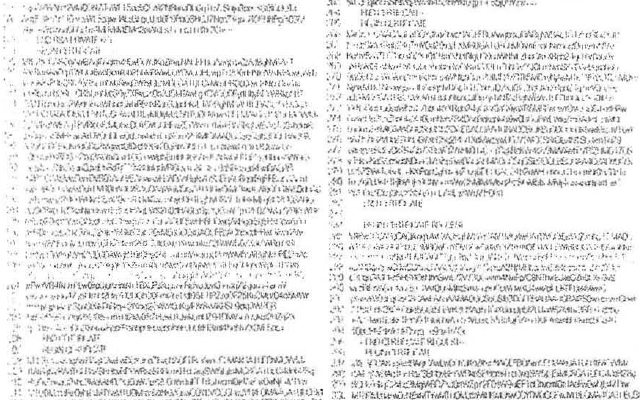 The Lavabit secure email service played a vital role in the NSA leaks released by Edward Snowden. The service was heavily investigated and taken offline last August and while the FBI have the files Snowden used, they can't open the hefty security that was used to encrypt them.
Lavabit founder, Ladar Levison, shut down the site after pressure from the FBI, but he has been determined to walk a fine legal line and make the FBI's investigation as difficult as possible. Recently unsealed records reveal just how difficult he made it.
When asked to hand over the SSL decryption keys for Snowden's emails he printed them out. Five keys in total, in 4pt font size. Each key containing 512 characters and taking up 11 pages despite their incredibly small for size. How small might that be? Go print something in 4pt font, it's pretty much unreadable to the human eye, let alone digital scanning devices. The picture at the top is a scan of one of the pages, yes it really is that hard to read.
This meant that the FBI would have to manually squint at each character of the 2560 character long password, entering each by hand, of course should they make a single error on one of the 11 pages of the key, nothing would happen and they would effectively have to start over!
The FBI have since requested a digital copy of the passwords, stating that he would be fined $5,000 a day from August 6th until keys were handed over. Levison responded by shutting down his site and service, making attempts at continued surveillance moot.
Check out the full court document here, the Appendix contains the actual encryption key, see if you can read it!
Thank you Vyralize for providing us with this information.
Image courtesy of Vyralize.