League of Legends Players Baited into Bans
---
---
---
Ashley Allen / 5 years ago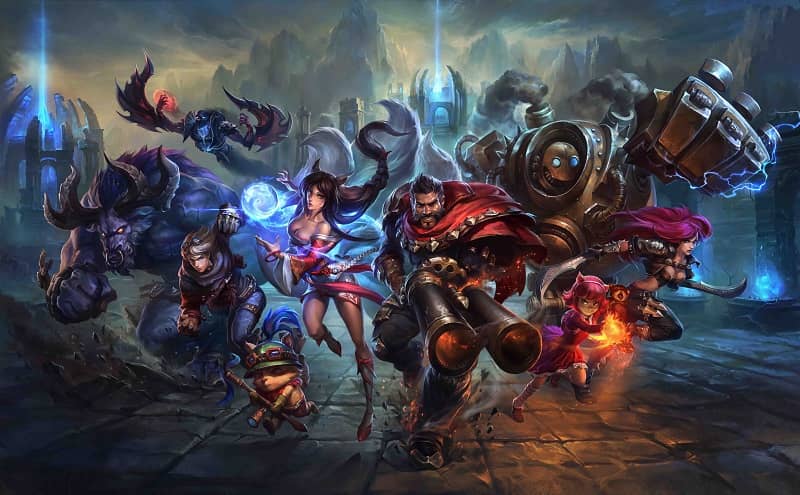 Cheating is an endemic problem in multiplayer games. For example, just look at what's going on in PUBG, Fortnite, and Destiny 2. However, for every illegal modder or griefer, there's a poor sucker tricked into breaking a game's rules. Case in point: League of Legends. Malicious LoL players are baiting teammates into using prohibited words. Subsequently, of course, the players in question are rewarded with bans. This trolling campaign is, seemingly, the work of one particular player. However, the king troll is operating a whole group of "operatives" to enact the malevolent scheme on their behalf.
Baited into Bans: How are Players Being Tricked?
The classily-named CreampEye is taking responsibility for this mayhem. CreampEye claims they're merely trying to draw attention to a flaw in Riot's moderation tools. Not without some fun, though, no doubt (LoL).
Teammates pressure or blackmail other players into using banned language. Usually, this language constitutes vulgar words or racial slurs. If they refuse, their teammates threaten to turn on them.
Baited into Bans: The Confession
On the Riot forums, CreampEye writes:
"When we see situations like this and also experience blatant trolls, racists, and other offenders and do not get that IFS popup we feel defeated and powerless. We complain on the boards or using support tickets and we are told that the situation is being handled (I remember several support tickets regarding players who spammed the N word and months later, still playing.). But no details can be revealed due to privacy issues which is understandable. Subsequently we check the offenders match history and there is no gap in their play history even for zero tolerance offenses. This leaves players feeling extremely defeated and powerless and drags the rest of the community down to the toxic players' level. I believe this is what the malefactors wish for.

So I decided to use my skills and experience to help improve this situation. At first I tried to give Riot feedback directly. I was blatantly ignored as many others have stated. Riot was just too big to listen or did not care. I am not sure which."
Consequently, CreampEye decided to exploit the oversight. They boast of accruing over 200 bans – 70 permanent – as a result. Indeed, CreampEye escaped penalty each and every time.
Baited into Bans: What Now?
In response to CreampEye's post, Riot says it will revoke bans caused by these actions. However, Riot is yet to issue an official response regarding the issue itself.