Leaked Benchmarks Pit Intel Core i5-8600K vs. i7-7700K
---
---
---
Ben Jones / 5 years ago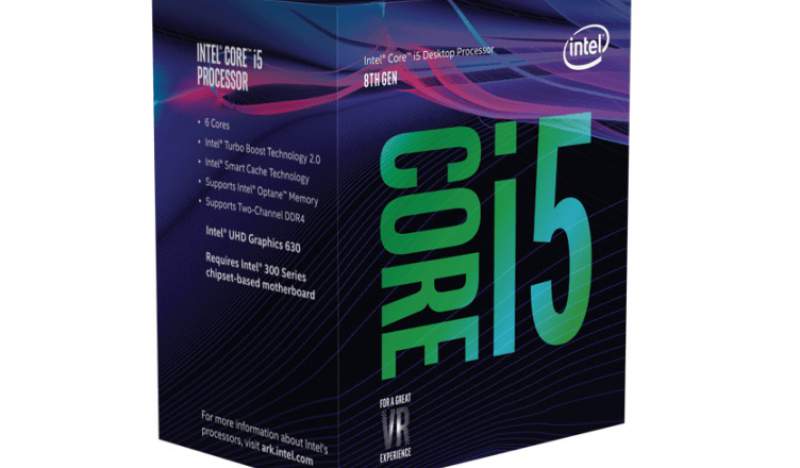 Early leaks show the Intel Coffee Lake i7-8700K processor doing well against the i7-7700K and the i7-7800X HEDT processor a few days ago. Now another leak from PCOnline in China show the Core i5-8600K going toe-to-toe against the Core i7-7700K.
Intel Core i5-8600K vs. i7-7700K Specifications
Unusual for an i5, the Core i5-8600K actually has six cores and six threads. This is the first time a Core i5 came in six cores. The i7-7700K on the other hand only has four cores. However, it has HyperThreading with eight cores.
There is also a discrepancy in speed since the i5-8600K runs slower with a 3.60GHz base and 4.30GHz Turbo. The 7th generation Intel Core i7-7700K on the other hand has a 4.2GHz base frequency and 4.5GHz Turbo.
In terms of cache size, the new i5-8600K has a 1MB advantage at 9MB vs 8MB, and has a slightly higher TDP as well at 95W vs 91W.
System Benchmarks
Cinebench R15 shows the i7-7700K leading in both multi-core and single-core benchmark.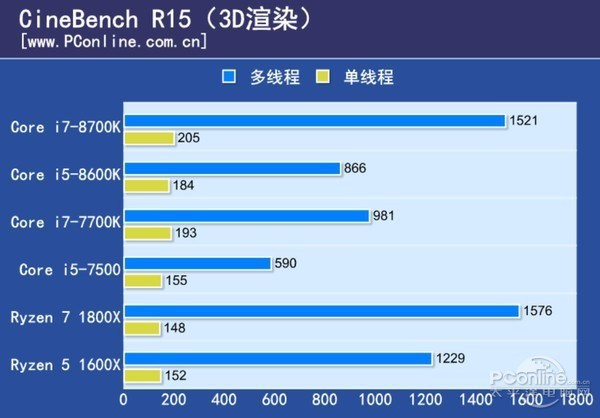 Using CPU-Z's internal benchmark tool, the i5-8600K actually edges out the i7-7700K.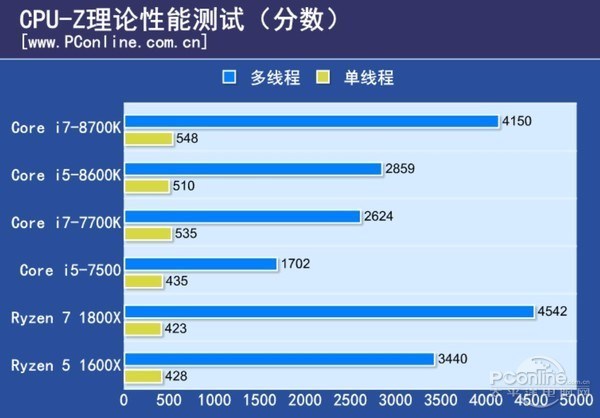 With the Fritz Chess Benchmark, the i7-7700K edges out the i5-8600K again, this time with a 1000 point lead.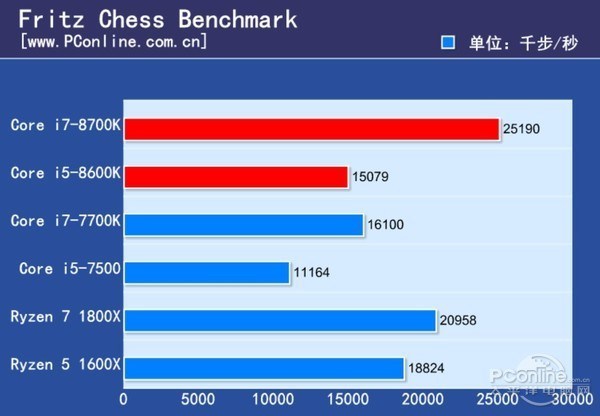 Using wPrime 2.10's 1024M benchmark, the i5-8600K is a few seconds shy of the i7-7700K at 212 vs 195 (lower is better).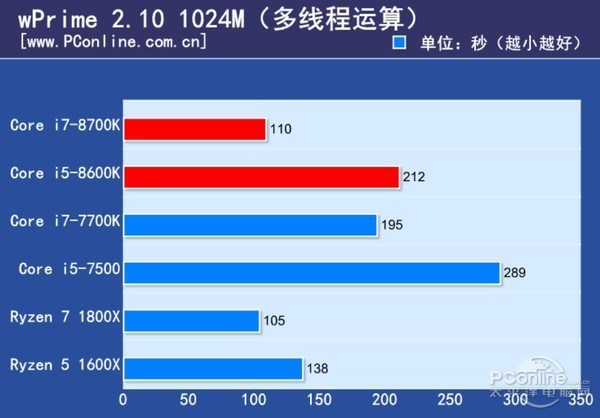 In Adobe Premiere's H.264 benchmark, the i7-7700K shows a huge advantage over the i5-8600K. It appears this software is optimized well to use HyperThreading. In fact, the i7-7700K is closer to the i7-8700K's time in seconds (lower is better).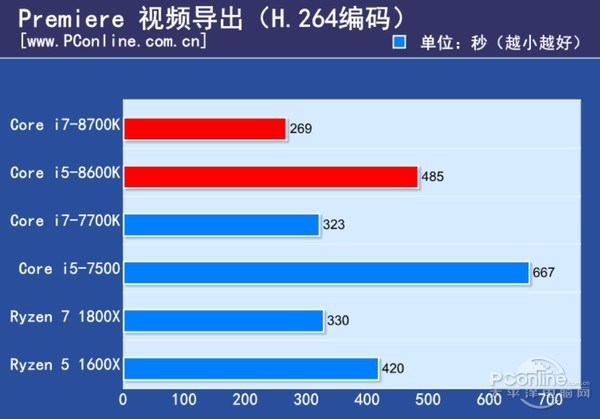 Another H.264 benchmark, this time using x.264 FHD and using frames-per-second. The result here is pretty close with the i5-8600K edging the i7-7700K by one frame (higher is better).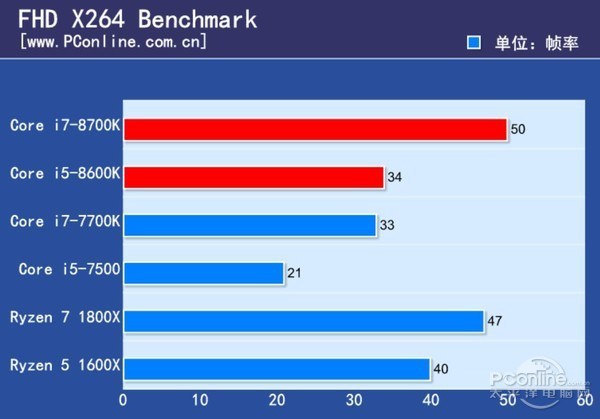 In Photoshop, the i7-7700K and i5-8600K are quite close, but the i7-7700K edges the i5-8600K slightly with only four seconds lead time (lower is better).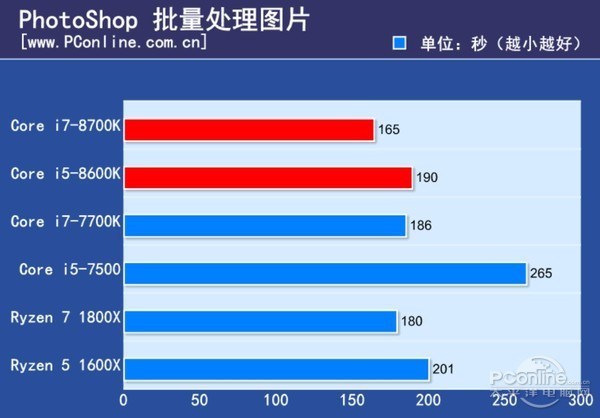 With the POV-Ray Benchmark, the race is close once again, but the i7-7700K edges out the i5-8600K by only 74 points.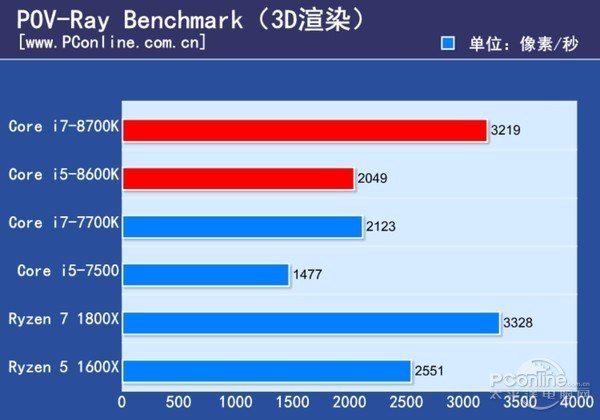 As for WinRAR compression, the i7-7700K is 19 seconds faster than the i5-8600K.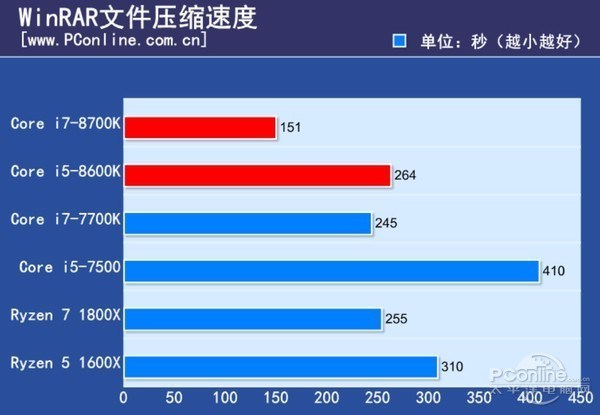 In terms of power consumption, the i5-8600K actually appears more power efficient than the i7-7700K.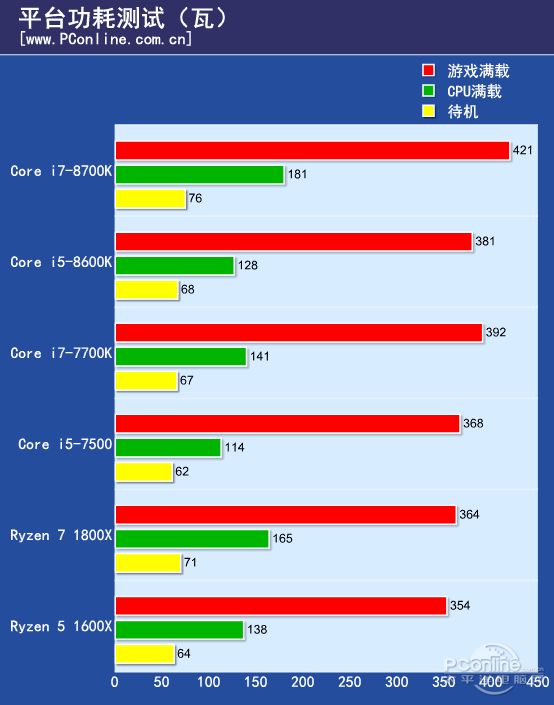 4K Gaming Benchmarks
Ashes of the Singularity CPU Benchmark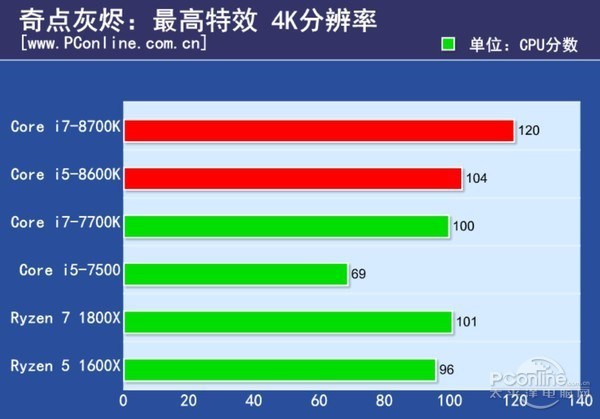 Tomb Raider average framerate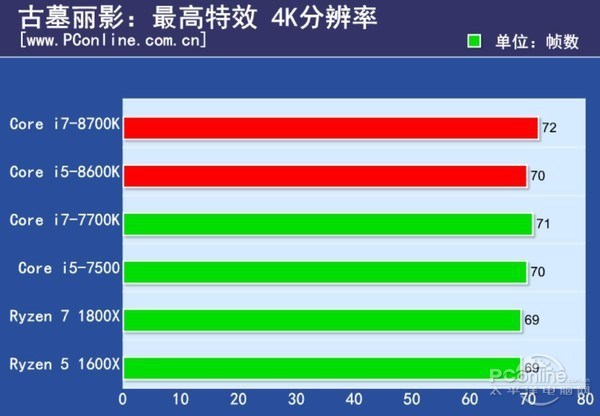 Ghost Recon: Wildlands average framerate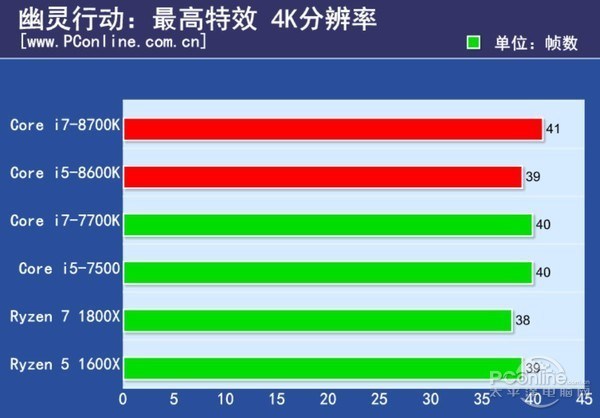 The Division average framerate