Leaked Harry Potter RPG Game Confirmed As Legit!
---
---
---
Mike Sanders / 3 years ago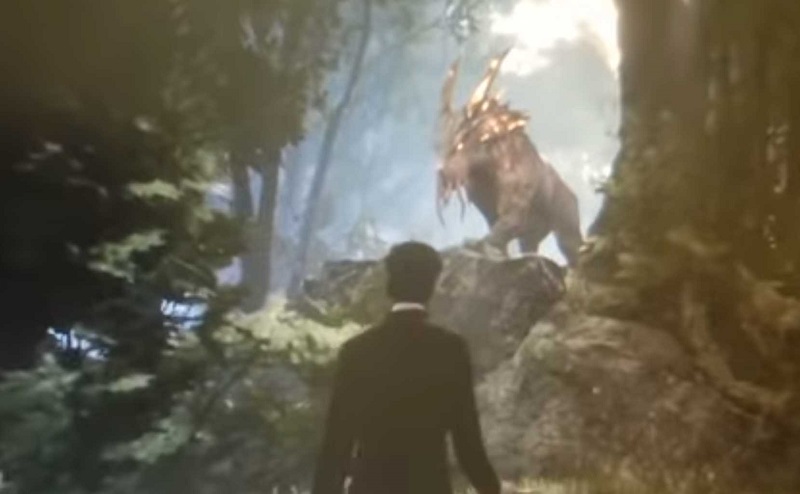 Leaked Harry Potter MMORPG Game Confirmed As Legit!
Yesterday, a very unusual game leaked online. From the brief video, it gave every indication that a new (and very interesting) Harry Potter game was in the works. No, this wasn't a Lego game or a poor film cash-in. It appeared to be an MMORPG set in the Harry Potter universe!
As you can imagine, this quickly gained a lot of interest. Sadly, most of it after Warner Bros pulled the video on a copyright infringement claim. At the time though, we were a little unsure as to whether this was legitimately a new game or just an elaborate hoax. Well, in a report via PCGamesN, it appears that the game is very much real! In addition, apparently, Rock Steady (who were thought to possibly be working on a Harry Potter game) have been ruled out!
Am told this is from a yet to be announced RPG currently titled Harry Potter Magic Awakened, although other titles including Magic Forever are also in the mix. Other Potter games are also thought to be on the way @TomPhillipsEG @ComicBook #HarryPotterMagicAwakened #HarryPotter https://t.co/bgXliE0Hme

— lizo mzimba (@lizo_mzimba) October 2, 2018
Interesting Sources!
The video was reportedly taken by a person who was asked to sit in a 'customer survey' style game preview. During it, they took the footage which would explain why it was so poor quality and a little rough around the edges. Since then though, Lizo Mzimba, who you may remember from such programs as BBC's Newsround, has confirmed that the game is definitely legitimate. Albeit, he doesn't confirm who his sources are.
In addition, he has also said that various other games are believed to also be in production.
This Isn't Confirmed
Before you get too excited, no one from any game publisher or studio has confirmed this directly. The video itself may just be a proof of concept rather than anything specifically in production. In terms of hype though, an AAA-style Harry Potter game would clearly prove to be hugely popular. Particularly if they can drag in into an MMORPG. Warner Bros can see the dollar marks already!
What do you think? Excited that the game has (mostly) been confirmed? – Let us know in the comments!