Leaked Image of 'Twitter Commerce' Show 'Buy' Button Next To 'Retweet' and 'Favourite'
---
---
---
Gabriel Roşu / 10 years ago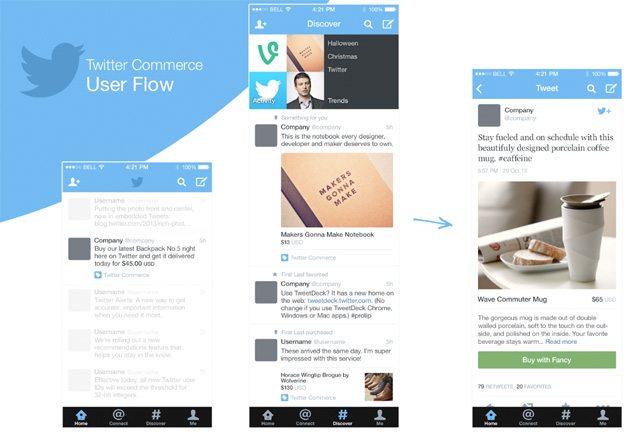 Every Twitter account (for those who use one) is inevitably working as a waterfall, bringing you sponsored ads, breaking news and other tweets you may or may not want to see. However, leaked images from Twitter's Commerce User Flow plans on adding a new feature to your already 'busy' stream.
Documents found on Fancy.com's website propose a method of selling goods directly to Twitter followers by embedding miniature product pages directly in Tweets. The images, uncovered by Re/Code, show expandable, sponsored tweets that feature a sales blurb and product image underlined by a price tag and "Buy with Fancy" button. The mockup also demonstrates that purchases and package tracking could be handled completely within Twitter's own app.
The images found by Fancy point to the project being named 'Twitter Commerce', but it's unclear if the documents are merely a proposal to the microblogging service or something that's actually in production. The setup is interesting, and it could be useful if treated right, however we need to know more about it before we can start judging. A Re/Code source, however, claims that Twitter is actively working with several companies to build a working commerce solution.
Thank you Endgadget for providing us with this information
Image courtesy of Endgadget