Leaked Info Suggests MSI is About to Price Drop its Nvidia 30XX GPUs
---
---
---
Mike Sanders / 8 months ago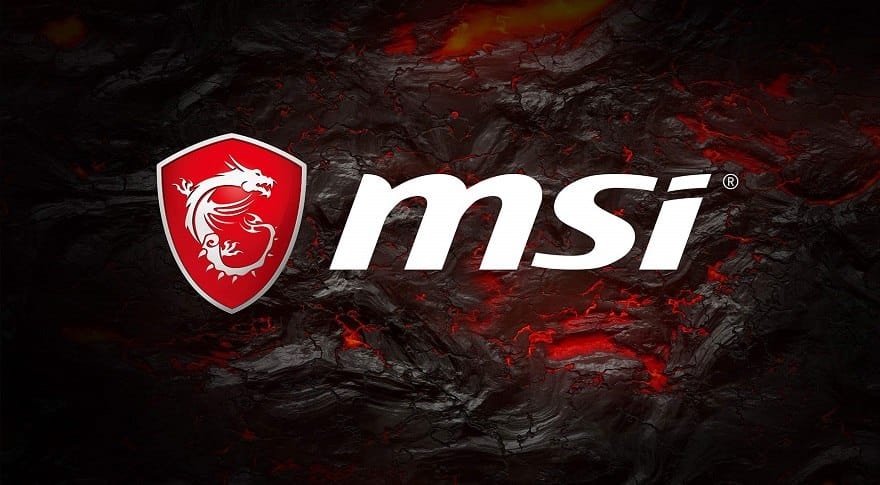 Graphics cards sadly continue to be in both short supply, and, by proxy, mostly priced significantly higher than their supposed official MSRPs. This isn't, of course, news as this has been the case for well over a year now. Put simply, getting a new GPU hasn't been easy, and when the opportunity has presented itself, it's nearly always guaranteed to put a pretty serious dent in your bank balance.
Following a report via Videocardz, however, leaked information is suggesting that MSI is about to implement a pretty significant price drop on all of its Nvidia 30XX graphics cards!
MSI To Price Drop its Nvidia 30XX GPUs?
Now, admittedly this hasn't (yet) been confirmed directly by MSI yet so you might want to take it with a grain of salt. If the source is proven accurate, however, then, roughly speaking, the vast majority of MSI's Nvidia 30XX graphics cards could be set to see a price reduction of anything up to $100.
Now, admittedly, for some models, this is merely a drop in the ocean. Presuming things are going to get better moving forward into 2022, however, this could very well be the first sign of things finally starting to get back to some kind of normality!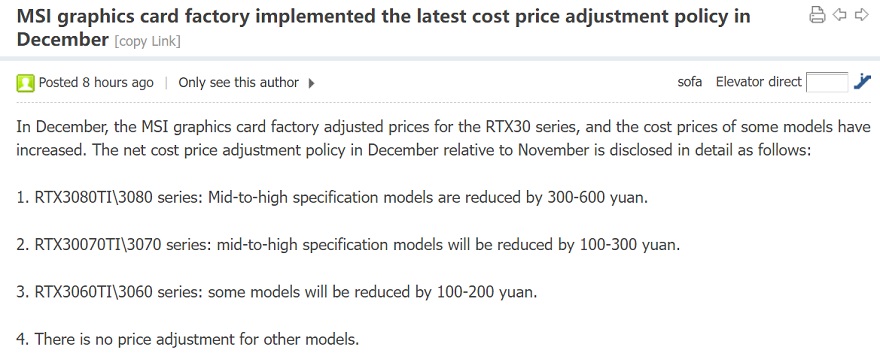 Trickle Down Doesn't Always Trickle Down!
Taking a more cynical view of this news, if it is proven to be correct, while MSI might be lowering the price of many of their Nvidia 30XX graphics cards, this doesn't necessarily mean that we humble consumers are really going to notice it. – It's been well noted that many retailers have been adding their own premium onto GPU prices, and even if MSI does drop their own cost by $100, there is absolutely nothing to guarantee that retailers would choose to pass this saving on. In fact, I doubt many actually will.
The good news though is that some retailers (naming no names, but I'm sure you'll find one if you have a good scan of the internet) have been a lot more honourable about the current situation with graphics cards and haven't been charging consumers exorbitant prices as they throw a hefty overhead of their own on top.
So, all going well, MSI Nvidia 30XX GPUs might be set to get a little cheaper within the next couple of months. And all while consumers breathe a small but notable sigh of relief!
What do you think? – Let us know in the comments!