Leaked Slides Points to New Intel and AMD Chipsets in 2019
---
---
---
Ron Perillo / 4 years ago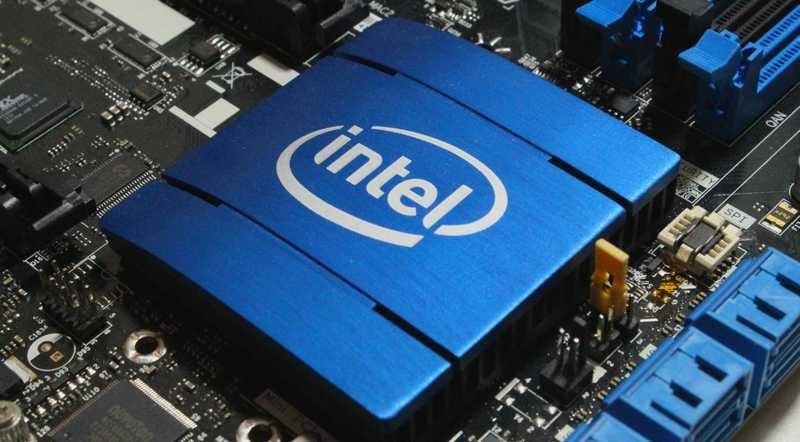 New Chipsets for Computex 2019?
New slides posted on a Taiwanese forum (Gamer.com.tw) appears to show upcoming Intel and AMD products releasing at Computex 2019. These are supposedly from a Gigabyte presentation and photographed by the original poster  I could milk these into three separate articles but the slides don't really reveal much details. So its better to just put them all in a single post.
What is this New Intel Chipset?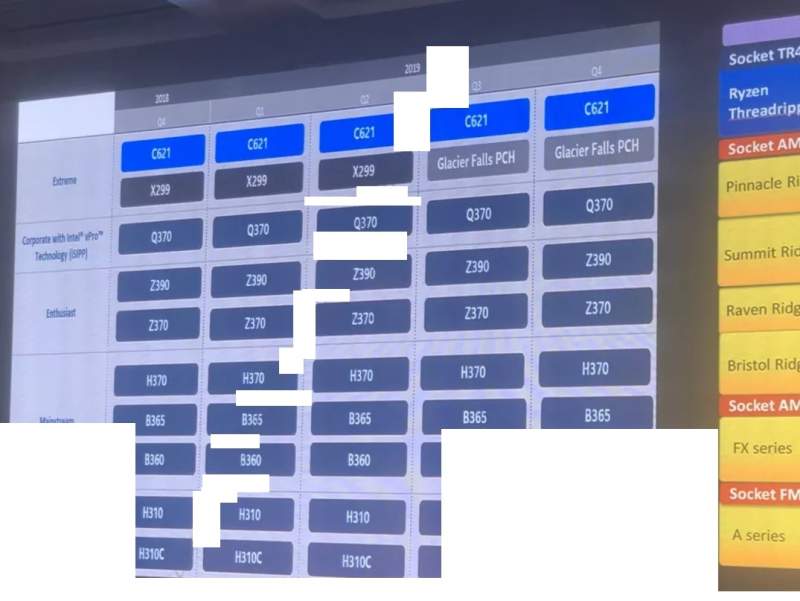 First, the slides reveal roadmaps for both Intel and AMD chipsets for 2019, and for the most part they look similar to what we have now. With some slight changes involving the arrival of the B365 chipset for Intel's mainstream desktop platform.
This is of course an update to the mainstream B360 chipset which does not allow for CPU or RAM overclocking. Thus it is an affordable alternative to the high-end Z370/Z390 chipset. Like the minimal Z390 update, the B365 could be adding native support for 802.11ac WiFi and USB 3.1 Gen 2.
Whether these will be 14nm or back to 22mm like the H310 chipset is not known.
What is this New AMD Chipset?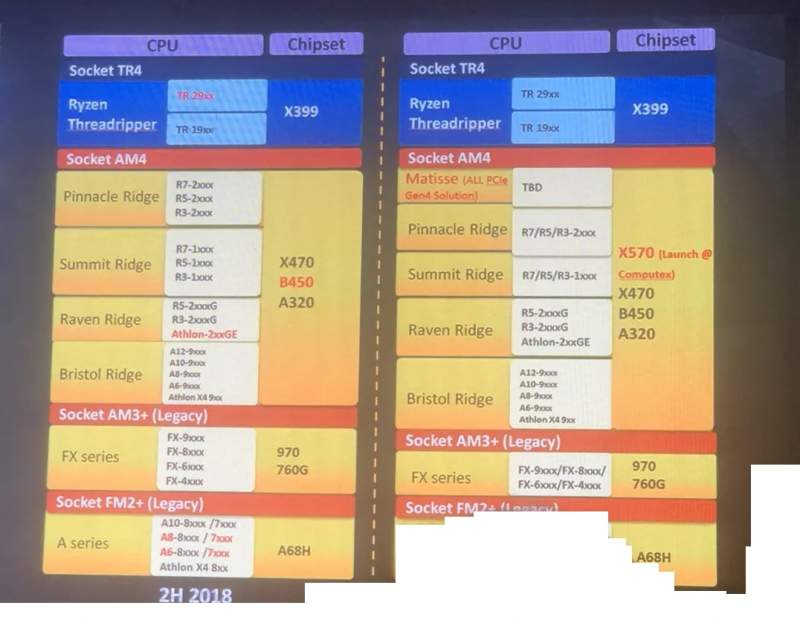 On the AMD side, the new chipset appears to be a new flagship option. This is the X570 chipset, displacing the current X470 chipset. Unlike Intel, overclockability is not limited to the top mainstream desktop chipsets. Instead, the top chipsets provide PCIe bifurcation/SLI support, and more connectivity options.
In the X570's case, it will most likely bring PCIe 4.0 support to the AM4 platform. Plus, just like what the X470 update did with the X370, this 3rd generation chipset is most likely adding faster RAM speed support as well. Intel users can now enjoy well up to 4000+MHz, so AMD has a lot of catching up to do in this front.
What About New CPUs?

It is not just chipsets in this leak. A throwaway line also mentions new upcoming Intel CPUs. The SKUs shown in the slides are the Core i9-9900KF, i7-9700KF, i5-9600KF, and i3-9350KF. Aside from these 'KF' variants, there are also 'F' units like the Core i3-8100F and the i5-9400F.
Intel's 'K' designation of course refers to unlocked parts. So that is easy enough to discern. These new 'KF' and 'F' variants however, might be cheaper CPUs without an integrated GPU. Since Intel's CPUs have gotten more expensive over the past few years, these possible iGPU-disabled variants would be enticing to many enthusiasts. Since not many use the built-in graphics at all. Of course, it could be another feature removed entirely, so we would just have to wait and see what Computex 2019 brings.