Lego Release Leica Camera You Can Probably Afford
---
---
---
Mike Sanders / 2 years ago
Lego Release Leica Camera
If you're not really into your photography you've probably never heard of the 'Leica' brand. It is, however, considered to be one of the 'Holy Grail' manufacturers. The camera range is largely popular for giving exceptionally high-quality images without the need for certain lenses or filters. Particularly those added by digital cameras. It is, essentially, a brand for the purists.
As you can imagine though, being a very attractive brand also carries a very prohibitive price. Just to give you an idea, a very basic Leica camera could easily set you back at least £5000.
Lego has, however, decided to give you access to a Leica camera for a much lower cost.
Model Kit
We should, of course, point out at this point that the Lego set does not give you a working camera at the end of it. For any photography enthusiast though, the Leica model kit will certainly be a very novel thing to have. Better still, with it only costing around £40-£50 it's significantly cheaper than the real thing!
I should, at this point, make it clear that this doesn't appear to be an official Lego product. The brand name, however, does speak a lot about what you should expect.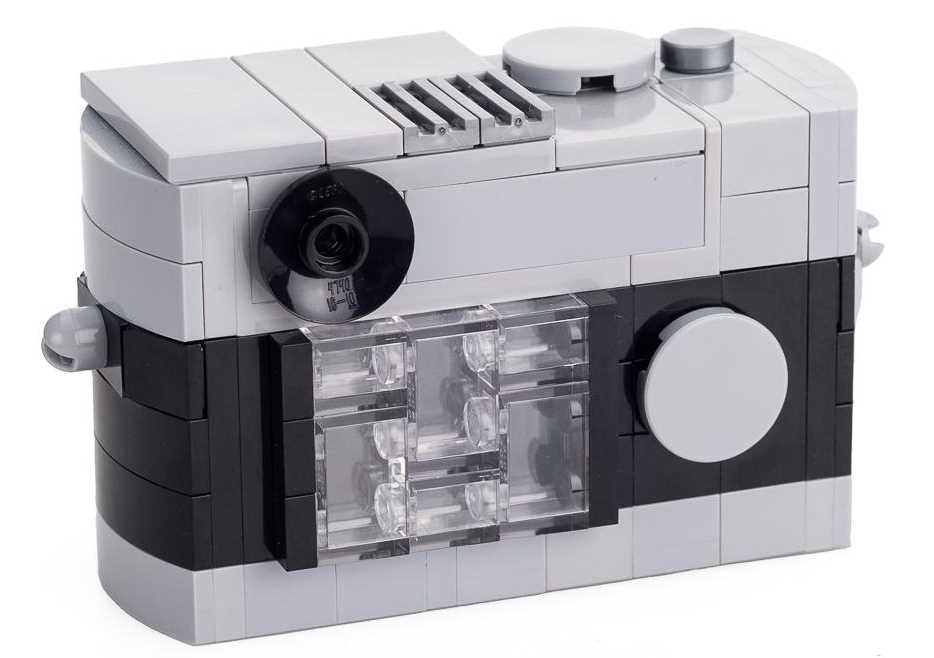 How Big It Is?
In terms of your general kit size, this one isn't very big. Its dimensions are 3 inches wide, 2 inches tall and about 1.25 inches in depth. With that in mind, the price seems a little on the hefty side. Remember though, any photography enthusiast will love this and Christmas is literally just around the corner.
You can visit the official product website via the link here!
What do you think? – Let us know in the comments!