Lenovo Reveals Concept Folding Laptop Design
---
---
---
Mike Sanders / 2 years ago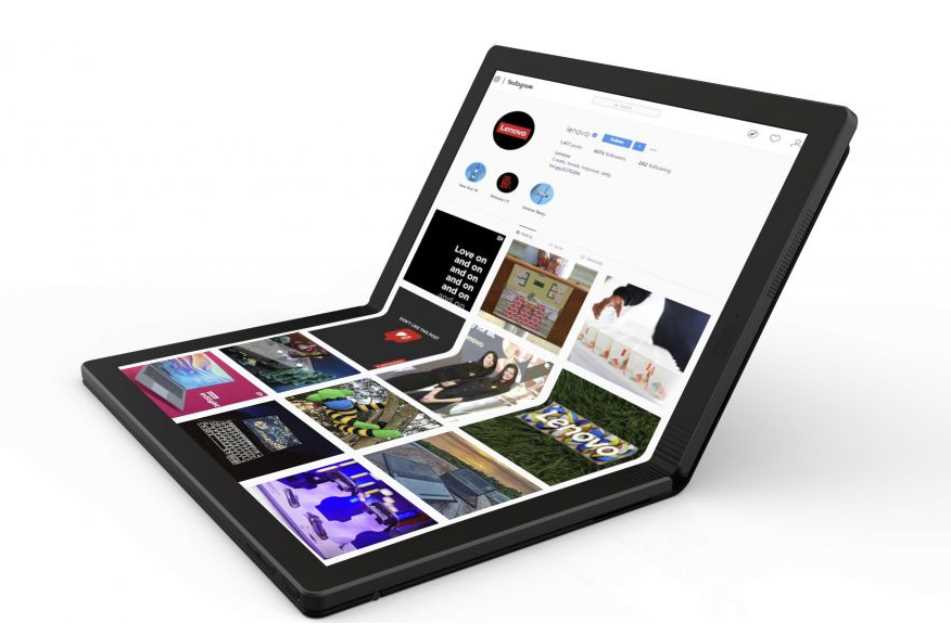 Lenovo Folding Laptop
It seems that like it or not, folding screens are set to form a significant part of the future of portable technology. Admittedly, this has gotten off to a more than rocky start with the Samsung Galaxy Fold that reviewers ended up accidentally breaking due to a hardly intuitive design.
Following the release of a video, however, Lenovo seems to be jumping ahead in the laptop market by revealing a concept of a fully-working laptop with folding screen technology.
Lenovo Thinkpad X1
The concept, known as the Thinkpad X1 looks to form some sort of compromise between tablets and laptops with a 13.3″ display screen and a 2k display resolution. The main key item of focus, however, is clearly the folding screen which does appear to work really well.
Some of the key features listed by Lenovo include:
Wake up, fold it into a book, and start the day scanning your social media feeds in bed
Walk to your kitchen, unfold it, and stand it up for hands-free viewing of your top news sites
Hit your commute on the bus or train and morph it into a clamshell to catch up on emails
Get into the office, dock it into your multi-monitor setup and get to work
Go into meetings, take notes with its pen, and write on a full screen tablet
After lunch, set up the stand and use its mechanical keyboard to type out a few work emails
Come home at night, open it up and stream your favorite shows
Relax in bed, fold it in half and enjoy your latest read before going to sleep.
What Do We Think?
A folding laptop actually makes a lot more sense than a folding phone in many ways. Yes, technically a laptop already folds in half, but such a design could make them exceptionally more easy to carry around and, by proxy, a lot more portable.
While this is just a concept and changes are expected to some aspects (specifically the ports) Lenovo is expected to release this onto the market next year. It is, however, already a more than interesting design.
What do you think? Are you impressed with the design? In addition, will Lenovo be able to work out the bugs that Samsung had? – Let us know in the comments!