Lenovo To buy NEC's Mobile Phone Unit For Global Smartphone Expansion?
---
---
---
Roshan Ashraf Shaikh / 10 years ago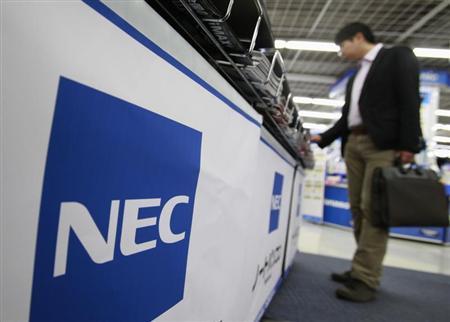 A report indicated that Japanese based tech firm NEC Corp maybe in talks with Lenovo. The Japanese based company is currently having tough times with its mobile phone unit and decided to sell it. This information is confirmed by a source who is familiar with the discussions among the companies to Reuters. The Chinese based company Lenovo which is currently the worlds' #2 maker of PCs is looking forward to its expansion in the smartphone business throughout the world.
NEC said that after years of losses, the company has decided to sell the assets of their mobile phone unit. The company is also currently negotiating with even domestic buyers. NEC recently said in a statement through Tokyo stock Exchange on Friday,"Amid the rapidly changing market we are considering a number of ways to bolster the competitiveness of our mobile phone business, but nothing has been decided."
It was during October 2012 where NEC made a cut from 5 Million units to 4.3 Million mobile phones.
Currently as of now, the worldwide smartphone market is dominated by Samsung Electronics Co. Ltd. and Apple, Inc., followed by Sony, Chinese based companies Huawei Technology Co. and ZTE CROP which is currently in #3 in the global smartphone market.
NEC currently is hopeful that it will be able to log a full year operational profile of $1.1 Billion in the fiscal year, but it has made plans to cut down 10,000 jobs. NEC is also planning to sell its mobile services separately, which is estimated for $850 Million. 
Lenovo didn't make comments about the meetings yet.
Source: Reuters