Lexar JumpDrive M10 Secure 64GB Flash Drive Review
---
---
---
Chris Hadley / 8 years ago
Introduction
---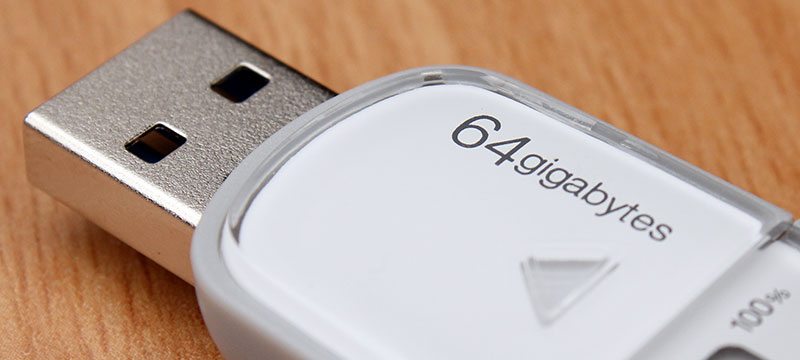 Recently I've been taking a look at some of the newest flash drives on the market, including those from Lexar and whilst they may be either the fastest, best looking, or offer the best value for money, there is one area where they all fail. This is security. We hear about security all the time, and in the home or work place, security is key, after all we don't want to let our data get out into the wrong hands. Typically this generally entails users locking their computers with a password and in the case of networks, securing the wireless with an encryption key for example. We also lock our buildings, filing cabinets, doors and vehicles, but for the most part, there is one everyday item that we tend to forget about; the humble USB flash drive.
When we look at the world of flash drives, they're inexpensive to buy and their extremely convenient for moving and sharing data between point A and B with ease. This is all and well, but what happens when we lose then – let's be honest we've all misplaced our flash drives at some point, be it on the home or office, or more worryingly when we are out and about. For the most part, the concern is not so much on having to replace the drive as they are easy to get hold of, the factor of getting the data back or someone else getting hold of the data if they find it is the real worry. Whilst some files are more mundane and harmless, from time to time there may be sensitive data on them such as personal details that is at risk of getting spread.
Take my personal circumstances, as a reviewer, I often have confidential files sent to me on unreleased products and when you hear us mention that we can't disclose too much information due to an NDA (Non-Disclosure Agreement), we have to sign paperwork to declare that we will not reveal certain pieces of information. Loosing a flash drive with the sensitive information on for example is something that we would rather not do. Take graphics card launches as another example; in the run up to the launch date we always hear rumours and snippets of information being leaked out, but should we lose a flash drive and the wrong person get hold of the data then everything could be out in the open. This is what we try to avoid and thus brings us round to the item that I'll be looking at today.
You may have recently read my review on Lexar's JumpDrive P10 – one of their fastest and one of the fastest USB3.0 flash drives on the market with an astonishing price point but in the JumpDrive range there is another product that offers up something else of interest to many of us as opposed to speed – security. The JumpDrive M10 Secure offers up the piece of mind that your files are secure with industry leading 256-bit AES encryption through Lexars own EncryptStick Lite software, whilst offering up to 4x the speed of an equivalent USB2.0 drive and an always-on capacity meter. Available in capacities ranging from 16GB through to 128GB, the M10 is PC and Mac compatible, giving secure storage backed by a three-year warranty.